With only 33 games left in the Minnesota Wild's schedule, every point gained or lost will be extremely significant to the team's playoff hopes. With 7 points in their last 7 games, the Minnesota Wild will go into the All-Star break as the eighth seed in the Western Conference playoff picture. However, the Wild will have to play extremely competitive hockey down the stretch in order to keep their playoff chances alive.
Here are 10 things that the Wild must do to make it into the playoffs: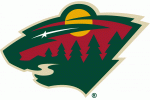 10.) Recall Rau, Kassian, and Ortmeyer – The three players were reassigned to Houston of the AHL on Wednesday and should be recalled in time for Tuesday's game against the Nashville Predators. While Matt Kassian is a seldom-used tough guy, he brings a vocal element to the Minnesota Wild and is there in case a "kassassination" is needed.
On the other hand, Chad Rau and Jed Ortmeyer are used to playing under Mike Yeo's system and their call-up to the big leagues was much needed. Since Rau and Ortmeyer bring energy to the Minnesota lineup, it is essential that they are recalled so that other teammates can feed off of them. After all, call-ups such as Chad Rau and Carson McMillan have been the reason that the Wild head into the All-Star break on a two-game winning streak.

9.) Divisional Dominance: Ice the Avalanche, Canucks, and Flames – This might seem small in the grand scheme of things, but the Wild still have 7 games to play against their divisional rivals (Avalanche, Canucks, and Flames). That's 14 points that the Wild can definitely use to create some space between themselves and other opponents contending for a playoff spot.
While the Wild probably won't will all seven of those match-ups, gathering 10-12 points in those contests will go a long way for Minnesota. Catching the Vancouver Canucks for the division lead is unlikely, but separating from the Colorado Avalanche and Calgary Flames in the standings is a must. Since the Wild are only 3 points ahead of Calgary and Colorado, the games played against the Avalanche and Flames have the potential to be "four-point swing" match-ups that could ultimately determine the Wild's fate.
Nearly a fifth of the Wild's remaining match-ups will be against divisional opponents and with Edmonton off of their schedule the Wild will be fighting tooth and nail for points in those seven games.
8.) Go with the Hot Hand in Goal –Even though Josh Harding has started the last 6 of 9 games for the Minnesota Wild, Mike Yeo must go with the hot hand from here on out. If either Niklas Backstrom or Josh Harding step up after the All-Star break, then Yeo has to play out the better goaltender. Back when Jacques Lemaire was coaching the Wild in 2002-2003, Manny Fernandez and Dwayne Roloson backstopped the team to a Western Conference Finals appearance. I'm not suggesting a time-share or that history will repeat itself, but if one of the goalies gets hot, then Yeo should stick to that netminder until further notice.
7.) Score the Game's Opening Goal – Easier said than done, but the Wild need to score first if they are to be successful in the

West. In the last 20 games, the Wild have given up the game's opening tally 12 times. That might not be an overwhelming statistic, but the Wild are not an offensive powerhouse that can keep relying on late clutch scoring that was propelling them during the first third of a season.
The Wild were able to overcome deficits with regularity until the middle of December, but opposing teams have obviously adapted. The Wild must set the tone of the game and build upon it as the team has usually looked defeated when giving up a goal early on or when in a tightly contested game. I'm not suggesting that the Wild return to the trap, but scoring first and playing with a lead can instill a sense of confidence for any offensive unit. While the Wild certainly won't be the first team scoring in their remaining contests, an increase of production in this category will certainly alleviate the pressure of coming back after trailing.
6.) Regain Road Dominance – Up until last night, the Minnesota Wild hadn't won a road game since December 10th, 2011. What was particularly perplexing about that streak was the fact that the Wild were one of the best best road teams throughout the first 30-plus games.  Since the Wild play 14 of their last 33 games on the road, they have 28 points at stake in opposing facilities.
Five of the fourteen road games will be played against opponents that trail the Minnesota Wild (Phoenix, Dallas, Colorado) by 3 or less points in the Western Conference standings. In addition, another six of the fourteen road games will be played against opponents (Washington, Florida, St. Louis, Detroit, Chicago, Nashville) who are currently in the Eastern and Western Conference playoff pictures. Even though the Wild will be at home for the majority of their remaining games, the opponents that they will face on the road will be hungry and fighting for positioning in their respective conferences.
In order to stay in the hunt for a playoff berth, the Wild must attain 16-18 points in their remaining 14 road games. Perfection can't be expected in every road contest, but the Wild must secure crucial points on the road to keep their playoff hopes alive.
5.) Keep up the Pace for Guc and Heater – Devin Setoguchi and Dany Heatley stepped up in the last two games before the All-Star break and the Wild had two victories to show for it as a result. In his last 3 games, Heatley has registered 9 shots on goal and 4 points (2 Goals, 2 Assists) for an offensively starved team. On the other hand, Devin Setoguchi has registered 19 shots on goal in the last 5 games and has a modest 3 points (1 Goal, 2 Assists) to go along with an increase in ice time.
Both players have seen an increase in ice time and must be relied on for a good chunk of minutes. Heatley is a veteran known for his scoring prowess and he will have to lead by example, even if he doesn't have talented play-makers on his side. While Heatley may not be the point per game player that he was in his youth, he can still get to the net and create opportunities for his teammates.
Despite inconsistencies, Devin Setoguchi has been a respectable post All-Star producer in his career. Guc must get to the net and drive shots on goal, but must also use his 6 foot 200 pound frame on defense. Mike Yeo's system requires tough physical play and Setoguchi will have to deliver such play in order to keep on playing the minutes he has recently been tasked with playing. If both Heater and Guc can keep up their recent strong play, then the Wild will stay in contention for a playoff spot.
4.) Increase Time On Ice For Clutterbuck and Johnson – Cal Clutterbuck and Nick Johnson should get an increase in
playing time and should be rewarded for their recent efforts. While Clutterbuck may not score or get a ton of shots to the net on a given night, the Wild can always rely on the right winger to be a physical presence. Clutterbuck (183 Hits) trails only Matt Martin (216 Hits) of the New York Islanders for the league lead in hits and more ice time for Cal means more opposing forwards getting crunched. In contrast, Nick Johnson won't provide the Minnesota Wild with many hits, but the forward has shown an ability to get shots on goal. Johnson registered 10 shots in his last 4 games played for the Wild and has a goal to show for it. More importantly, Johnson holds a positive +/- rating at +6 and could be key for generating offense.
On average, both players should see a minute (at least) added to their overall time on ice. Clutterbuck should see around 18-19 minutes a game, while Johnson should see about 16-18 minutes of ice time in a given game. Nobody said the season was going to get easier and now is the time for the Wild and its players to kick their play into another gear.

3.) DO NOT Rush Mikko Koivu Back – How many times have we seen a professional sports team rush its star player back only to have said star re-injure themselves? Well, it has happened enough times to know that teams should not rush their star players back.
Mikko Koivu should not be an exception to the rule. The Wild's captain missed out on the All-Star festivities because of an injury to his shoulder and his status is still very much up in the air. While Koivu would probably want to help the Wild out in any way that he can, returning early from a shoulder injury could have dire consequences for the Finn.
It is simply not worth it to have Koivu hit the ice at less than 100% and have him exposed to the elements. If Koivu is rushed back, he can do more damage to his shoulder and sideline himself for some more time. I know it sounds cliche, but it is better to be safe than sorry. Having an ailing Mikko Koivu for the end of the season is hardly ideal for the Wild and if they are to keep their playoff hopes alive they must have a healthy Koivu ready to go for the stretch-run.
2.) Trust Jared Spurgeon and Justin Falk – Brent Burns has been a major loss for the Minnesota Wild this season, but the emergence of d-men Jared Spurgeon and Justin Falk have been a bright spot for the team's defense. Spurgeon and Falk are constantly relied on for big minutes on defense on a nightly basis. Spurgeon regularly clocks in at 20 or more minutes a night and Falk usually sees at least 20 minutes a night, if not more. Both players are still in their early 20s, but the pair have shown an ability to keep performing, especially in terms of shots on goal.
Also, head coach Mike Yeo trusts Spurgeon with power-play time as the defenseman has recorded 9 points (2 Goals, 7 Assists) with the man-advantage. Even though Justin Falk hasn't been entrusted with much power-play time, he gets shots to the net (31 in 29 games) and even recorded his first NHL goal in a 3-2 win over the Colorado Avalanche. Falk and Spurgeon will continue to develop and with Greg Zanon and Marek Zidlicky being available for trade, there can be many opportunities for the defensemen to flourish.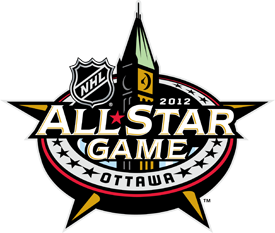 1.) Use the All-Star Break to Regroup – With Mikko Koivu out of the All-Star festivities and the Wild's lineup, head coach Mike Yeo will be forced to put together a consistent lineup without the presence of many regulars once play resume after the All-Star game. Guillaume Latendresse, Pierre-Marc Bouchard, and Mikko Koivu are 3 of Minnesota's top six forwards that are absent from the lineup and sorely missed. On the other hand, the players that are on the active roster have to stay committed to the physical game-plan that had them in the number one spot in the West through the first third of the season.
The players simply cannot play out of character and must realize that they are counted upon to play as a unit. Mike Yeo's system requires that forwards and defensemen alike play physical two-way hockey. When players detract from that style of play and try to shoulder the burden of the team's woes, unfavorable results usually ensue. When the Wild were winning games early on in the season, their solid two-way play was creating legitimate scoring opportunities while limiting the opposition to quality scoring chances. Mike Yeo must use the week off to help the team re-establish its identity for the stretch run as the team could be playing without Captain Koivu after the All-Star break.
Simply put, the Minnesota Wild must wake up, smell the coffee, and realize who they are. The Wild are a club that must grind out games and will most likely have to eek out points for the remainder of the 2011-2012 NHL season. In order to get the points necessary for a playoff berth (I guesstimate about 40 pts.), the Wild must come out and play 60 minutes of physical and aggressive two-way hockey. Any detour from Mike Yeo's style will greatly hurt the team and its identity. In essence, the Wild must stick to the script and work their behinds off if they want to make it back to this year's NHL playoffs.