Christopher Ralph is a hockey writer with a focus on prospects and the entry draft, as well as the Leafs' correspondent here at THW.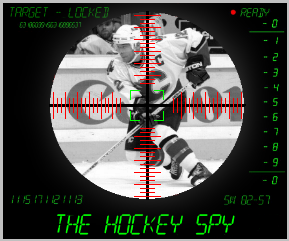 Please "Click Here" for "Notes Up Front" and the "Legend" for various topics covered below, as well as a running live updated NHL 2009 Draft rankings.
18. Jeremy Morin – Auburn, NY – 6'0″ – 190 lbs – USA-U18 – NTDP – C
One-Timer: One word — Sniper! There are some issues with his attitude and certain aspects of his game (skating and physical fitness – although the latter seems fine as note by his scouting combine performance noted below), but he has tons of potential, and the kid simply knows how to fill the back of the net with his lethal shot. Morin is also not afraid to play in traffic and grind it out in the tough real estate on the rink in order to score his goals. Jeremy notched 48 points in 46 games for the NTDP-U18 Team. He was recruited by NCAA's Boston University as well as North Dakota, but has opted to join the OHL's Kitchener Rangers next season.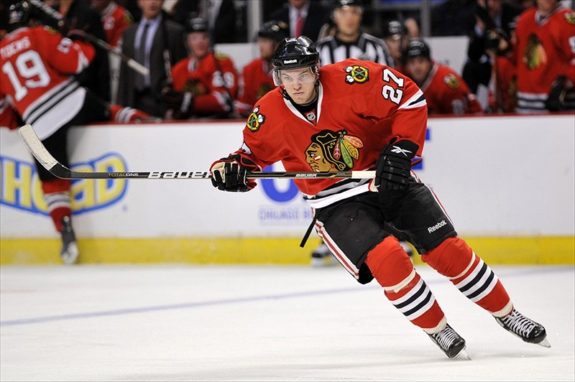 NHL Player(s) Comparison: Alexei Kovalev
Bio/Interview Links:
http://www.stanleycupofchowder.com/2009/6/10/905447/2009-nhl-entry-draft-prospects
Scouting Combine Performance:
Gare Joyce noted Morin was another one of only seven of all tested to score "AA" (above average) in both upper and lower body physical development. He also explained: "Kids who had some explaining to do included, well, almost any kid from the US under-18 program but most certainly Palmieri and Morin. The way it was told to me, though, the scouts had more problems with the management of the development team than the kids themselves."
TSN staff stated: "Jeremy Morin (#33) had a decent workout. His vertical was quite good, while everything else was solid but not spectacular."
International Tournaments: Morin registered 6 goals and 4 assists in 7 games for the gold medal winning USA squad at the WJC-U18 tournament.
ETA = 3 years
Risk-Reward Analysis: Risk = 3.5/5   Reward = 4.5/5
NHL Potential: 1st or 2nd line goal-scoring forward
Fantasy Hockey Potential: Offensive = 9/10   Defensive = 5.5/10
Other Rankings:
ISS: 27
CSB:  33-NA
TSN: 25
THN: 21
Video Links: