Christopher Ralph is a hockey writer with a focus on prospects and the entry draft, as well as the Leafs' correspondent here at THW.
"Full Potential" Prospect Profile: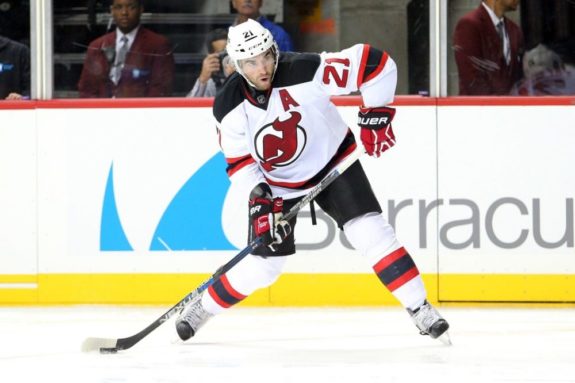 Please "Click Here" for "Notes Up Front" and the "Legend" for various topics covered below, as well as a running live updated NHL 2009 Draft rankings.
19. Kyle Palmieri – Montvale, NJ – 5'11" – 191 lbs – USA-U18 – NTDP – C
One-Timer: Palmieri is an explosive skater with and without the puck. He has very good vision and uses this to distribute the puck to his teammates effectively. He is a tenacious competitor and possesses a top notch shot. He put up 30 points in 33 games with the squad, before getting the axe from the team. Apparently, he failed to rat out teammates, but this is not confirmed. This might actually be looked at as a positive character trait of Kyle.  He was most impressive at the scouting combine (see below) and likely raised his stock.He will attend Notre Dame next season.

NHL Player(s) Comparison: Chris Drury
Bio/Interview Links:
http://www.nhl.com/ice/draftprospectdetail.htm?dpid=5533&sort=finalRank
Scouting Combine Performance:
Sorokin noted "…a little on the short side, but these American kids coming in know how to utilize gym time, and this guy clearly knows how to work out his traps because they looked massive. Killed the bench press with something like 14 reps (150 lbs) I believe, so strength shouldn't be of concern at the next level."
Gare concurred with Sorokin's observations in stating the following: "Most impressive upper-body strength performance was put in by Kyle Palmieri, who set high marks in the bench (17 reps) and push-ups (41). If you think those numbers aren't impressive, understand that the testors demand the strictest form, no bounce or short-arming."
TSN staff also observed: "20th-ranked Kyle Palmieri is ripped – he took off his shirt and everyone in the room turned their heads to see that the guy is cut.  Palmieri had a great vertical jump and tied Schroeder with 17 bench presses which, by our count, is still the unofficial lead today."
NHL.com added: "…he was eighth in push strength (311 pounds) and topped the pull strength with 309 pounds, more than 70 pounds above average."
International Tournaments: NHL.com states Palmieri: "Participated in the 2008 Under-18 World Championships, helping the U.S. win a bronze medal, finishing with four points (2-2-4) in seven games. At the 2008 Five Nations Tournament, Palmieri scored a hat trick to lead the U.S. to a gold medal in a 5-3 victory over Finland."
ETA = 2 to 3 years
Risk-Reward Analysis: Risk = 2.5/5   Reward = 4/5
NHL Potential: 2nd line 2-way center
Fantasy Hockey Potential: Offensive = 8.5/10   Defensive = 7.5/10
Other Rankings:
ISS: 23
CSB: 20-NA
TSN: 29
THN: 26
Video Links: N/A