Christopher Ralph is a hockey writer with a focus on prospects and the entry draft, as well as the Leafs' correspondent here at THW.
"Full Potential" Prospect Profile:
Please "Click Here" for "Notes Up Front" and the "Legend" for various topics covered below, as well as a running live updated NHL 2009 Draft rankings.
28. Landon Ferraro – Burnaby, BC – 6'0″- 170 lbs – WHL – Red Deer – C
One-Timer: Son of former NHLer Ray Ferraro, Landon has wheels – as evident by his winning the fastest skater event at the Top Prospects Game's Skill Competition. Other than his skating, Landon's hockey smarts and hard work make him a solid NHL prospect, even setting bloodlines aside. The young Ferraro also knows a thing or two about scoring.Like many young offensive players, he needs work on his defensive play.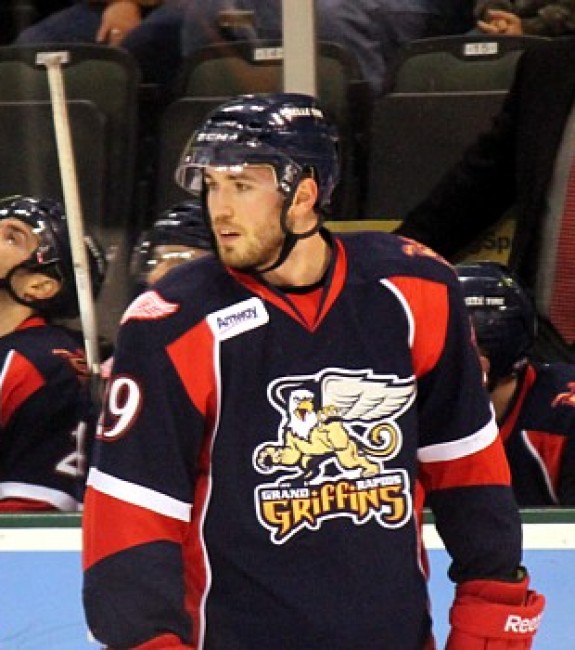 NHL Player(s) Comparison: David Krejci
Bio/Interview Links:
http://www.stanleycupofchowder.com/2009/6/11/906739/2009-nhl-entry-draft-prospects?ref=CBS
http://www.matchsticksandgasoline.com/2009/6/12/907218/scouting-the-09-draft-landon
http://www.hockeysfuture.com/articles/11010/2009_prospects_landon_ferraro/
Scouting Combine Performance:
Sorokin stated: "Looked kinda cocky to me, kinda like his dad, who I'm not that big a fan of. Just something about this guy I didn't like, can't truly put a finger on it. He also skipped a lot of the tests due to an upper body injury, so I don't see that helping his stock."
International Tournaments: Ferraro registered 4 points in 5 games for Team Canada at the recent WJC-U18 tournament.
ETA = 2 to 3 years
Risk-Reward Analysis: Risk = 2.5/5   Reward = 4/5
NHL Potential: 2nd line goal-scoring forward
Fantasy Hockey Potential: Offensive = 8.5/10   Defensive = 6/10
Other Rankings:
ISS: 17
CSB: 18-NA
TSN: 24
THN: 28
Video Links:
(Draft Profile)
("Goal Scoring Machine")