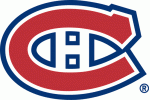 When the Montreal Canadiens take to the ice in Boston this evening, they will be doing so with a unilingual, Anglophone head coach behind the bench for just the second time in nearly thirty years.
The first, of course, was Saturday's 5-3 home loss to the struggling New Jersey Devils. Although interim head coach Randy Cunneyworth's debut was less than spectacular, the Habs are hoping a six-game road trip will be the cure for what is quickly becoming a case of the holiday blues.
Despite being adamant in his commitment to learn the language, Cunneyworth has been lambasted by the French media in recent days for his inability to speak en français. Newspapers, radio call-in shows, and even prominent politicians have been abuzz with the debate over whether or not French fluency is a mandatory prerequisite for the Canadiens head-coaching position.
While the debate is far from unexpected, given the recent history of Canada's largest bilingual metropolis, it does serve to highlight ongoing tensions within the province, as French Sovereignists continue to struggle against what they perceive to be the dilution of French culture.
Once again, an organization which can and should act as a great unifier within a divided city has become a lightning rod for controversy.
Just for the sake of argument, let's forget that there are Canadiens' fans coast-to-coast and across the globe. For a brief moment, let's pretend that the world does, in fact, revolve around the city of Montreal…
The most frustrating part of the argument is that culture, in its very essence, is fluid. It is constantly shifting and evolving. That is to say; culture is literally, by its very definition, impossible to preserve.
It is not something which can be consciously shaped, but rather it is an unconscious reflection of who we are.
But the fact remains that much of the population remains very sensitive to the language issue. So, born from a fear of being unfairly persecuted because of the language they speak, those in the French media have decided to… persecute Randy Cunneyworth because of the language he speaks.
That seems reasonable.
Social issues aside, there are still those who say that the Canadiens must remain loyal to their own history, which is certainly very rich in French-Canadian culture. Many successful French-Canadian coaches began their careers in Montreal, including Michel Therrien, Claude Julien, and Alain Vigneault, all of whom have appeared in the Stanley Cup finals in the past four seasons.
The problem is, none of those appearances were actually with the Canadiens.
In fact, in order to find a Montreal Canadiens squad that managed to assert its dominance and string together successful seasons, one has to look back…
Well, about thirty years.
While it makes sense to expect a concerted effort in catering to the team's unique social standing, the situation has become near farcical. Due in large part to constant pressure from media and fans alike, Montreal has become a second-class destination for the NHL's elite talent, whether it is on the ice or behind the bench.
For those who speak French, the pressure is too great. For those who do not, the scrutiny is too great.
At the risk of ruffling a few feathers, it seems painfully obvious that any true fan of the team should be more concerned with preserving the one and only element which truly defines the Montreal Canadiens' character; winning.
Whether it was a pure Anglophone like Dick Irvin behind the bench, or a fully bilingual home-grown talent like Scotty Bowman, the Canadiens' greatest successes as an organization have come when all issues other than talent and work ethic have been tossed aside.
Players like Bob Gainey and Saku Koivu showed up without so much as a "bonjour" and have grown into fully bilingual (in Koivu's case, trilingual) hometown favourites.
The fact of the matter is that we live in a world where technology has allowed us to overcome many cultural divides. To be successful in this new sporting landscape, teams must be willing to accept and integrate ideas from the best minds they can find, regardless of language.
The last time Canadiens' critics opened the door (and their minds) to an Anglophone coach, America was in the middle of the Cold War. Today, the most popular athlete in D.C. is a Russian superstar.
To say these critics are behind the times would be an incredible understatement.
How is it possible that a team which operates fully in English and consists of players from Canada, the U.S., Denmark, Belarus, Finland, the Czech Republic, Russia, Switzerland, and Slovakia… somehow requires a French-speaking coach?
Should any coach that comes here make an effort to learn the language and endear himself to fans and media?
Of course he should. Respect for your fan-base is still paramount.
But if English soccer clubs can hire Italian and South American managers, the time has certainly come for Montreal to put its prejudices aside and do what is best for the team.
If hockey fans want to cheer for a team which represents the local community and its heritage, there are literally hundreds of amateur sports organizations in every major city in North America which provide exactly that opportunity.
But the NHL is a place where the best of the best from all over the world come together to engage in the purest form of competition. Every club is a ménage of talent from across the globe, specifically built with one purpose in mind; to win the Stanley Cup.
True fans of the game want to see hockey at its best. And true fans of the Montreal Canadiens want to see the best team possible. Anyone who claims to want something different should get off their political soap-box and go bang their drum outside the provincial legislature.
There is simply no room for politics in hockey…and that's the way it should be.