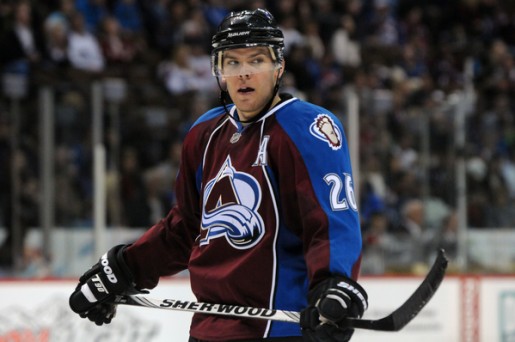 To win the Stanley Cup, a team must have a strong group of core players intact that they can build around. The Colorado Avalanche must hold on to theirs and keep it for the foreseeable future.
Two of those core players, Paul Stastny and Ryan O'Reilly, are both at the end of their current contracts with the Avs. O'Reilly will be an RFA while Stastny is approaching UFA status. By locking both of these guys down under new contracts, the Avalanche will have secured their young core of talented forwards and ensure that the team will have one of the league's best offences for years to come.
The Avalanche gambled by keeping Paul Stastny at the trade deadline, hoping that they can reach an agreement this off-season. Stastny has said he would like to remain a member of the Colorado Avalanche, so let's hope that his feelings haven't changed. There shouldn't be a reason for Stastny or O'Reilly to not want to stay with this young upcoming team under the newly-formed front office, led by Hall-of-Famers Joe Sakic and Patrick Roy.
Chemistry is Key
People might look at this situation and see that they both play center naturally and therefore insist the Avs don't need one or even both of them. After all, Matt Duchene and Nathan MacKinnon are centers and also top-6 forwards just like Stastny and O'Reilly. However, coach Roy decided to put O'Reilly on Duchene's line as a left winger at the start of the season and never looked back.
The two of them had seemingly instant chemistry, especially visible on the power play where both cycle with each other off the half wall creating chance after chance. O'Reilly played really well, having one of his best seasons to date in that left wing position with 64 points in 80 games.
In my mind, O'Reilly will definitely be kept as a left wing, not a center. He is a RFA and a key core player on this team and there is no reason at all not to re-sign; he's only getting better and already considered one of the best two way forwards in the league. Calgary tried taking O'Reilly away from the Avalanche by submitting an offer sheet in 2013 — a move that I personally think was classless by them — but that was obviously matched by Colorado, showing how much they value him. O'Reilly is also a finalist for the Lady Byng Trophy.
Paul Stastny's situation is a little different. Stastny was kept at center as he should be.  After the injury to Alex Tanguay, the Avalanche had an opening on the right side of his line with captain Gabriel Landeskog on his left wing. Patrick Roy experimented a little bit and, as time went by, Nathan MacKinnon was put on the line as the new right winger for the Avalanche's top line. We all saw what that line did down the stretch and in the first round series against Minnesota; they formed one of the league's top lines.
Stastny is the senior of the young core the Avalanche have. He's been earning $6.6 million a year over the past 7 years and the Avs probably won't want to spend more than that to keep him. Maybe a slight pay raise since he is coming off an amazing playoff and regular season performance. Stastny collected 60 points in 71 games during the regular season and tied the rookie phenom that is Nathan MacKinnon with 10 points in 7 playoff games. You would have to think that continuing to play with Landeskog and MacKinnon as your wingers is as good as it could get.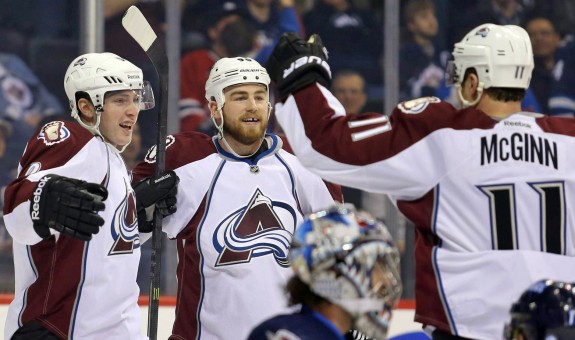 It will be interesting to see what happens with both Paul Stastny and Ryan O'Reilly. They won't come cheap. Matt Duchene is the teams best player right now, is being paid an even $6 million per year, and believe the Avalanche want to use that as a guide to how much everyone else on the team will get paid. They would be making a huge mistake by letting either of them go. You cannot easily replace the chemistry these players have built together. Bottom line is that the Avalanche must keep this young core in tact for years to come. Landeskog, along with Duchene, MacKinnon, O'Reilly and Stastny, make up a damn good forward core, one that most teams could only dream of having.
They all seem to like one another and get along very well on and off the ice. That is good chemistry that you don't want to mess around with and that is what builds a steady and consistent Stanley Cup contender.