The insiders are at the cottage, much of the cap space is gone, and so we enter the slow portion of the NHL offseason. While there are still rumors swirling around specific players, most teams have finished their roster construction, while others still need to make moves to get under the salary cap.
That is where the Chicago Blackhawks come in. They have the second-most cap space in the NHL and have stated that they are open to taking on bad contracts – at a price. Eight teams are over the cap and will need to make roster decisions before camps open in the fall.
What teams are a likely match with the Blackhawks? I think three fit the bill: the Toronto Maple Leafs, the Vancouver Canucks, and the Pittsburgh Penguins. Here's what these teams could be looking to move and what the Blackhawks might seek in return for taking on a "bad" contract.
Vancouver Canucks
Leading up to the 2023 NHL Entry Draft, there were a lot of connections drawn between the Canucks and Blackhawks. Chicago was looking for forward depth to pair alongside Connor Bedard, while Vancouver was shopping a couple of their "overpaid" forwards, Brock Boeser and Conor Garland. 
Before the draft, the Canucks freed up a good chunk of cap space by buying out the contract of Oliver Ekman-Larsson. But, as of now, they are still $4 million-plus over the limit. They could get some cap relief from some of their LTIR (long-term injured reserve) candidates, but even then, they will still be close to the cap.
They will likely want to move defenseman Tyler Myers who has one year remaining on his contract with a $6 million cap hit. Myers has struggled since he signed his five-year deal in 2019 and has been caught in trade rumors for several years.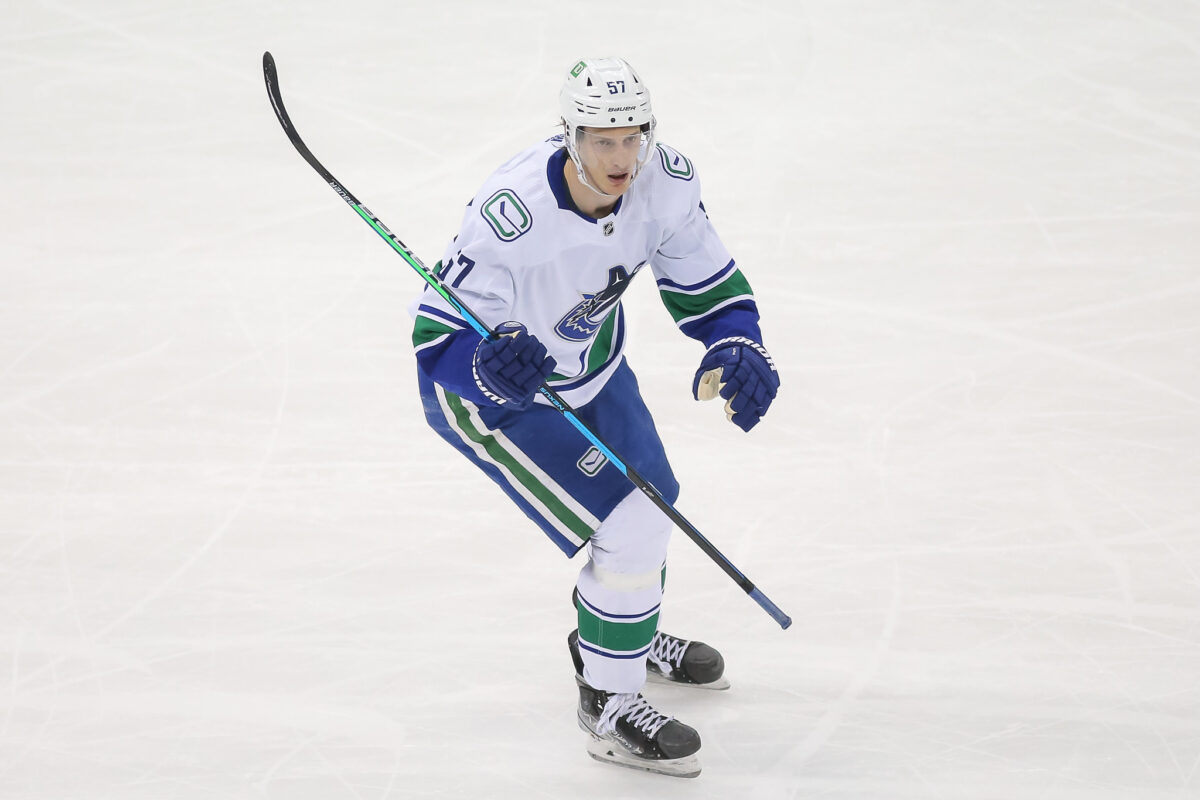 He could be of interest to the Blackhawks, as he fills a need on the right-side defense, and his deal expires at the end of the season. The cost of taking on that deal should be relatively low for the Canucks; a future second-round pick would probably get it done, which is similar to what Chicago received in the Nikita Zaitsev deal last season.
Toronto Maple Leafs
At the 2022 NHL Entry Draft, the Maple Leafs enlisted the Blackhawks to take on goaltender Petr Mrazek's contract to help them get under the cap for last season. Just a little over a year later and Toronto again needs cap relief and a team to take on their goaltender.
---
Latest News & Highlights
---
This year, they are trying to move on from Matt Murray, who like Mrazek, struggled to stay healthy and has not lived up to his cap hit. Some believe that Murray might be too injured to play in the upcoming season, but if he is healthy, the Maple Leafs will need to find a dumping ground for his salary.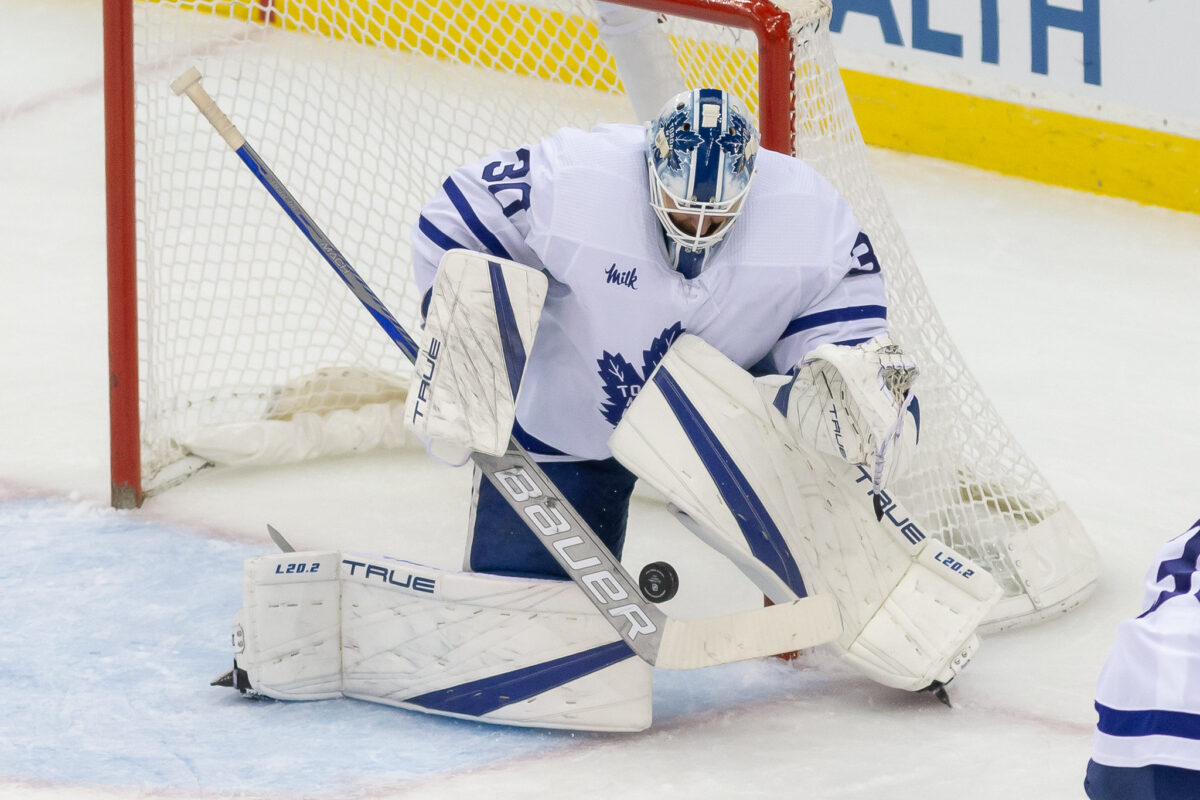 Unlike the Canucks, the Maple Leafs do not have a ton of assets to work out a deal. They don't have their second-round pick for the next three drafts or their first-round pick for next season, making it difficult to find an organization that will take on Murray's contract.
The Blackhawks are looking for future assets and prospects in any salary dump, so it might be difficult to find a middle ground with Toronto, and the last time the two teams made a deal, the Maple Leafs had a different general manager at the helm. If Toronto is willing to part with a prospect such as Nicholas Moldenhaur and a middle-round pick in 2026, I think the Blackhawks would be willing to take on Murray's contract for next season.
Pittsburgh Penguins
The Penguins are the most interesting trade partner on this list. They are only $2 million over the salary cap but have recently been linked in trade rumors for San Jose Sharks defenseman Erik Karlsson.
The problem is that even if the Sharks retain a chunk of Karlsson's $11.5 million cap hit, the Pens will still need to move a substantial contract off their roster. The most likely is defenseman Jeff Petry who has two years left on his deal at $6.25 million per season.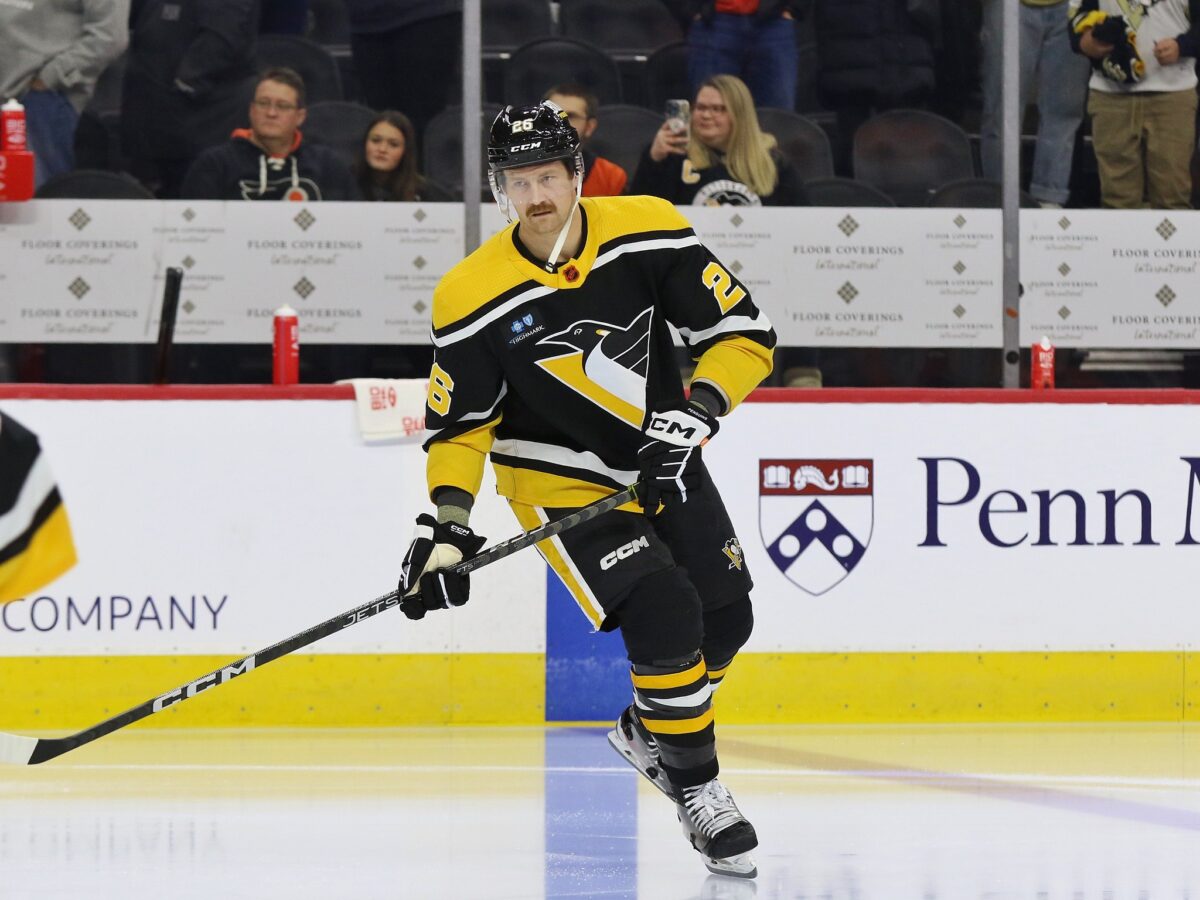 While the Blackhawks are not interested in any sort of long-term salary retention, they could be an excellent fit for Petry. They need a right-handed defenseman for depth and are okay with committing to two years of salary (see Taylor Hall). However, it would likely cost the Penguins a first-round pick, and will they want to give up multiple picks to acquire Karlsson and move Petry?
Penguins general manager Kyle Dubas has a history of making moves with Blackhawks GM Kyle Davidson, so it would make sense that the two could find a deal to free up some salary, and Davidson has shown that he is willing to take on money to build up their draft assets as well as surround their young core with established veterans.
The Penguins would be the best possible match here. Taking on Petry's contract with term would sweeten the return for the Blackhawks as well as bring in a valuable player asset. Now, we just need to see if the Kyles can come together again.