The Columbus Blue Jackets have claimed forward Colton Gillies off waivers from the Minnesota Wild. It was announced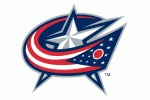 Saturday by Executive Vice President of Hockey Operations and General Manager Scott Howson. Placed on the wire Friday, Gillies had 24 hours to clear before any demotion to the Houston Aeros of the American Hockey League, the Parent club's top minor league affiliate. Wishful thinking for Wild General Manager Chuck Fletcher, attempting to sneak Gillies to the AHL in an effort to get him more ice time. Hello Columbus.
Scott Howson continues to find ways to tweak the Blue Jackets 23 man roster in an attempt to improve the on ice performance and the organizational depth chart. Taking low risks and creating a potential high reward seems to be the trend with several moves made this season. There is more to the Gillies addition though, perhaps a past relationship with Blue Jackets Head Coach Todd Richards, when the latter was Gillies bench boss in Minnesota from 2009-2011.
"They're excited and so am I," Gillies said. "I'm excited to play and get going."
Gillies, a native of White Rock, BC, was a former first round pick of the Minnesota Wild (16th overall) in the 2007 NHL Entry Draft held at the Nationwide Arena in the Arena District of Downtown,Columbus. Gillies, in a sense is right back to where his NHL journey began.
The 6'4 208 lbs. left winger, will add size, energy and speed to the Blue Jackets lineup. In 37 games played so far in the 2011-12 season, Gillies picked up two assists and 10 penalty minutes.
If there is one thing that the Columbus Blue Jackets will openly hand to Colton Gillies, it's an opportunity to help a struggling franchise. Something Gillies didn't seem to be receiving in Minnesota.
"I think he's definitely hungry for an opportunity, Howson said. "He probably needs a fresh start and a change. He's a young guy who's only 22 years old and he was a first-round pick. He's big and he's a good skater and we think there's some upside there. Sometimes a young player needs a change to realize his potential, and that's what we hope to give him here."
Columbus, (12-27-5) has the worst record in hockey. Things can only get better for the Blue Jackets though. This might just be what the doctor ordered for both parties. Colton Gillies is bringing high expectations of himself to his new team.
"I put a lot of expectations on myself. Sometimes, that's not a good thing, when the coach sees you down after a game," he said. "It's not like I don't care. It's almost like I care too much. But I'm learning, and I think everyone is. You have ups and downs, and it's how you get back up."
The right attitude at the right time for the Columbus Blue Jackets.