A quarter-century ago, hockey minds knew exactly where NHL talent would be found. Canada, Europe and, perhaps, the northeastern United States were the main proving grounds for talented players following their pro hockey dreams.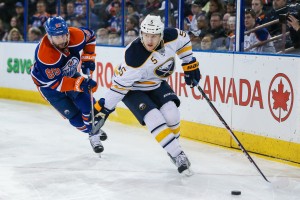 Now? That's changed, and a lot of that can be charted to NHL expansion in the early 1990s.
For many hockey purists, the flurry of NHL expansion in the 1990s came as bit of a shock. The league expanded by eight teams in under a decade, bringing hockey to such diverse new markets as Tennessee, Florida and Ohio, and tripling the number of teams in California.
While there were likely some downsides to rapid expansion, one of the big positives was helping a wider group of young fans fall in love with the game. That grass-roots impact has rippled through time, and is now beginning to be felt in the National Hockey League.
As of this writing, nine California-born players are currently on NHL rosters, and that's not including prospects (like Emerson Etem) who are poised to break into the bigs. The elder statesman of Californian NHLers is Pittsburgh's Brooks Orpik, who was already in his teens during the 1990s NHL expansion and well on his way to becoming an NHLer himself.
But for players now in their early 20s and just breaking into the league, California's rapid expansion created the opportunity for youngsters to get involved in the game by placing high-level hockey right at their door-step. Buffalo Sabres blueliner Chad Ruhwedel got into the game via public skating, while San Jose's Matt Nieto got into roller hockey before transitioning onto the ice.
"A long time ago, parents threw skates on me one day and it just kinda stuck," recalled Ruhwedel, a San Diego native. "I was big fan of the Avs when they had Joe Sakic, but when I got older Anaheim because they were so close to home."
"I was actually a Ducks fan growing up, when I was really little, I think mostly because of those Mighty Ducks movies," said Nieto of his early allegiances. "Paul Kariya was my favourite player. As I got older, a friend of mine had season tickets to the Kings, and so I started going to a lot of Kings games."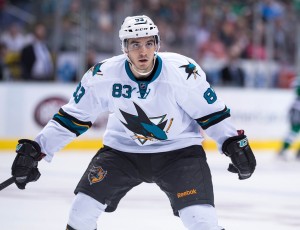 Ruhwedel and Nieto both progressed through the grassroots of California youth hockey, both eventually working their way to the proving ground of the NCAA (via the USHL and the U.S. National Development Team, respectively). Just a few years after they went through, California's teenagers are now highly coveted by recruiters from the NCAA, USHL and even Canada's Western Hockey League – and now have a multitude of pipelines to the big leagues.
"I think a lot of it goes to the development that's going on in California," said Nieto. "We've had some coaches that have come over from Europe and from Canada that I've played with that have been coaching for years, so I think development-wise we do a lot of individual skill work at young ages and that really helps."
And in recent years, both Ruhwedel and Nieto agree that the success of the three California teams – the Ducks and Kings have won Stanley Cups while the Sharks are perennial playoff contenders – and the success of California-born players will only keep attracting more youngsters to the game. (Which, in itself, could raise the level of talent just because of good old-fashioned competition.)
"Every kid in California wants to go far. And I think that so many guys from there have made it, I think it's really good for them to see," said Nieto.