Even though training camp hasn't started yet, it's fair to "call" Montreal Canadiens general manager Marc Bergevin's offseason at this point. That means to not just argue that it's over, now that September has officially started, but also call it for what it was: bad.
It's a shame, because it started off with such promise, arguably as his best offseason as Habs GM so far. So, where did it go wrong? When he and Habs owner Geoff Molson openly declared the goal was to "strive to be a playoff team…" without making any moves to back up that statement.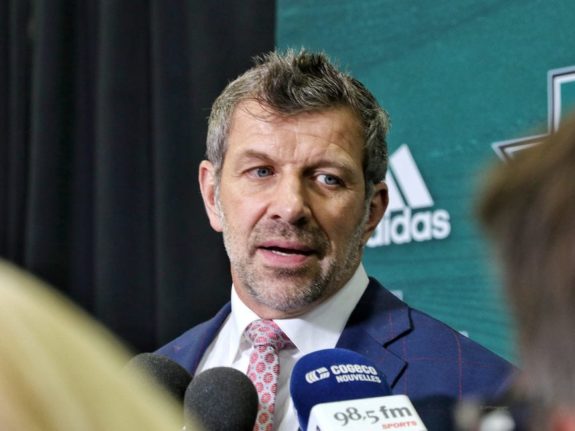 For a team that is outwardly looking to compete, it looks a lot like the same one that just finished 26 points out this past season. Bergevin's moves this past summer reflect that, unfortunately. Here are the grades of each one of consequence.
Shake-Up Behind the Bench:
Bergevin's summer got off to a roaring start, when he inked Quebec Major Junior Hockey League coaches Dominique Ducharme and Joel Bouchard. Ducharme will assist head coach Claude Julien. Bouchard will head up the Laval Rocket, with both moves hailed as major wins, based on their experience developing junior talent.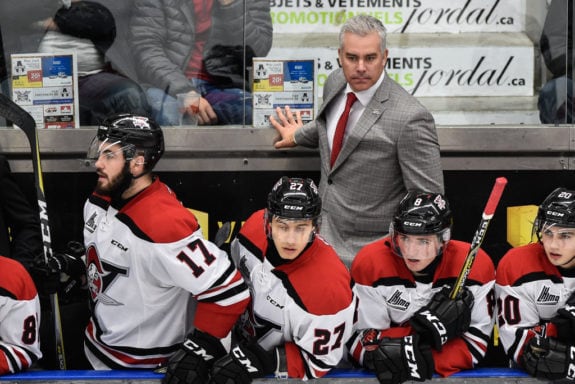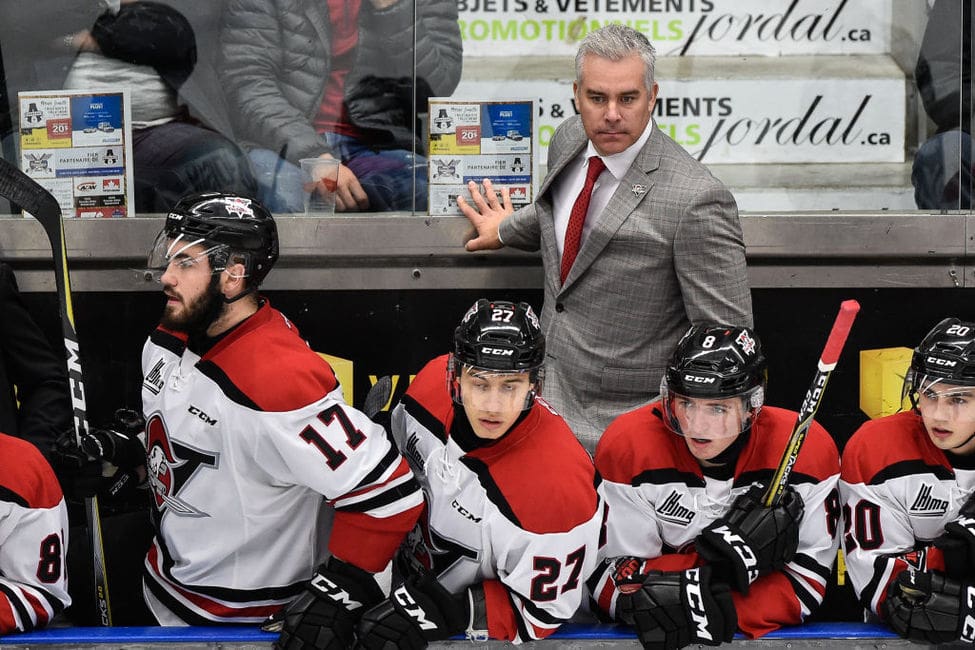 The only fault one could find with the signings (if one is trying very hard) is that they seem to perpetuate what has become a faulty strategy by the Habs: to limit themselves to acquiring home-grown Francophone talent. However, not only did they also bring Luke Richardson aboard, (even if he is from nearby, effectively bilingual Ottawa), but Ducharme and Bouchard are seen as being great coaching minds, regardless of the market.
It just so happens they're from Quebec and coached major junior in Quebec (and Nova Scotia in Ducharme's case). The Habs are no longer recycling talent that has previously been let go, as they did with Michel Therrien and Claude Julien. Furthermore, it appears they're building a coaching pipeline of talent for the future. There's nothing wrong with building for the future… even if they're saying they're doing just the opposite.
Grade: A
Antti Niemi Signing:
A one-year, $950,000 deal sounds about right for back-up goalie Antti Niemi, who impressively posted a .929 save percentage in 19 appearances with the Habs last season. Of course, the move could be seen as delaying the arrival of Charlie Lindgren as Carey Price's back-up, but Niemi's numbers were drastically better than his (or Price's), so the move has to be applauded as a reward for a job well done.
Grade: B
Michal Moravcik/ David Sklenicka Signings:
Both Michal Moravcik and David Sklenicka were signed to entry-level deals after impressive showings for the Czech Republic at the Ice Hockey World Championships.
The two left-handed defensemen also played together for HC Plzen in the Czech Extraliga. Considering the competition level there (which isn't up there with the NHL), the dual moves are likely nothing more than a means to improve organizational depth at a position at which it is severely lacking.
Grade: B
Alex Galchenyuk/ Max Domi Trade:
The biggest thing wrong with the Alex Galchenyuk trade (for Max Domi) is that the Habs got another winger when they have plenty of those already.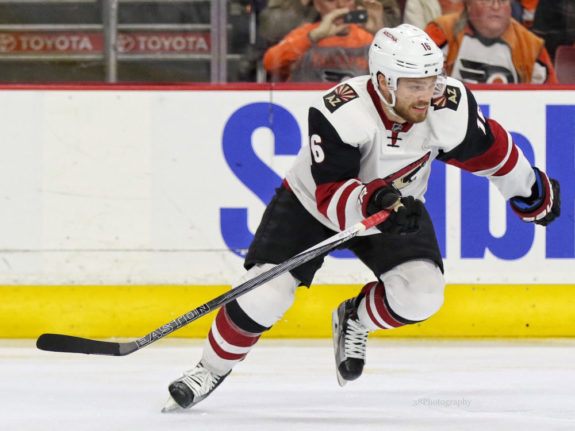 In other words, Bergevin failed to use his biggest trade chip to address a need at another position, be it on defense or down the middle. Seeing as Galchenyuk, despite having been drafted as a center, was likely never going to play anywhere else but on the wing as a Hab, it's a lateral move at best.
Unfortunately, Galchenyuk has more upside, making it an odd "hockey" trade. It was more likely a calculated decision to cut bait with and get as much as possible for a player destined to leave as a free agent in two years. Considering the Habs' supposed goal to make the playoffs now though, this can't be seen as anything other than a bad move that will seriously hamper their chances at so doing.
Grade: D
Jesperi Kotkaniemi Selection:
While many would have preferred the Habs to not go off the board with their third-overall selection, Jesperi Kotkaniemi is far from a bad pick. Winger Filip Zadina might have been the logical choice, but, if the Habs saw something they needed in Kotkaniemi, a potential No. 1 center, which the Habs haven't had in decades, so be it.
There's no point criticizing this move now. Hockey history is full of players who had been ranked high entering the NHL Entry Draft but did not live up to expectations. Zadina may pan out for the Detroit Red Wings and he may not. The same is true for Kotkaniemi for the Habs, but it will be some time before anyone knows definitively.
Grade: B
Joel Armia Trade:
All the cap space Bergevin failed to use last year finally paid off. Unfortunately, the pay-off was a third-line winger in Joel Armia. By agreeing to take on goalie Steve Mason's contract (and then buying it out), the Canadiens acquired the former first-round pick, who had a reasonably successful 2017-18, with 29 points in 79 games.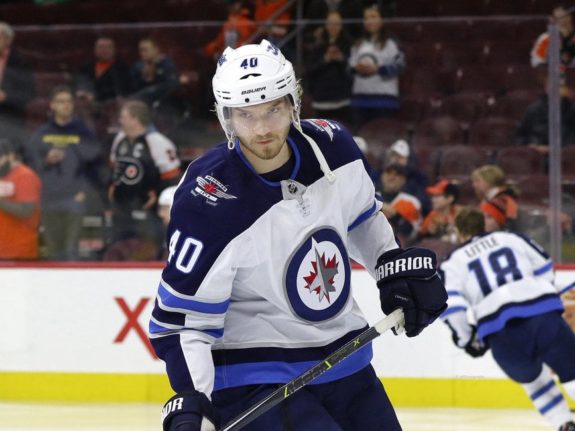 The Habs also got 2019 seventh-round and 2020 fourth-round picks in the deal (which saw prospect Simon Bourque go the other way). All things considered, the Habs got something of value for almost nothing at all (all due respect to Bourque).
That's a win… even if the space would have been better used a year ago. Entering 2017-18, the Habs still had realistic hopes of not just competing for a playoff spot, but competing once having made the playoffs too. No longer.
Grade: A
Tomas Plekanec Signing:
There was only one way the Habs should have re-signed Tomas Plekanec. Making the soon-to-be 36-year-old their marquee free-agent acquisition wasn't it. While the one-year, $2.25 million price tag is okay and Plekanec is admirably just 19 games away from reaching 1,000 with the Habs, Plekanec is no one's idea of a game-breaking talent at this stage of his career.
Plekanec may not have even been one in his peak. He was always seen as a guy who could help prevent actual game-breaking talents from getting on the score sheet, all the while lining up on the top line as a center for lack of an alternative option.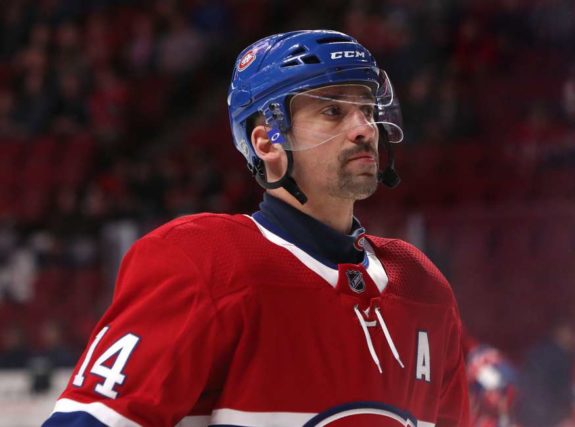 In any case, the move is another curious one by Bergevin, even if it makes for good public relations. Here's a guy (Bergevin) who spoke of a need for an attitude adjustment in the locker room after a by-all-accounts horrible season ended, but then went out and re-signed a player who was around for 60 games of it?
Something does not add up.
Grade: C
Matthew Peca Signing:
Matthew Peca has the unenviable distinction of being the only new free agent beside Plekanec that Bergevin signed to a one-way deal. It's yet another head-scratcher, seeing as Peca had never signed one before, has only 20 total games of NHL experience up to now and likely tops out as a depth forward.
The criticism is not of Peca, who should be able to bring a consistent effort level, night-in, night-out based on his track record. He also has some offensive pop for a player of his ilk.
Instead, the criticism is of the decision to go out and sign another bottom-six player. The team's ranks are filled to the brim with many others already, players the Habs risk losing to waivers if Peca gets the roster spot Bergevin seems to envision him earning.
#Habs Bergevin says he expects UFA acquisition Matthew Peca to play in Montreal this coming season.

— John Lu (@JohnLuTSNMtl) July 1, 2018
If a largely uproven Peca is your second-best free-agent acquisition (behind an over-the-hill Plekanec), your team is either tweaking a championship-caliber roster or you're not looking to compete at all. And the Habs, who finished 28th last year, don't have a championship-caliber roster. This move doesn't bring them any closer.
Grade: D
Xavier Ouellet Signing:
The Habs could conceivably lose Xavier Ouellet to waivers if he doesn't make the team out of training camp. After all, he's a waiver-eligible 25-year-old, former second-round pick with 140 NHL games under his belt.
Players like him can be attractive to teams looking to add depth, especially the Habs who generally lack NHL-caliber left-handed defenseman. The fact that he's a local product, who grew up in Terrebonne, is gravy.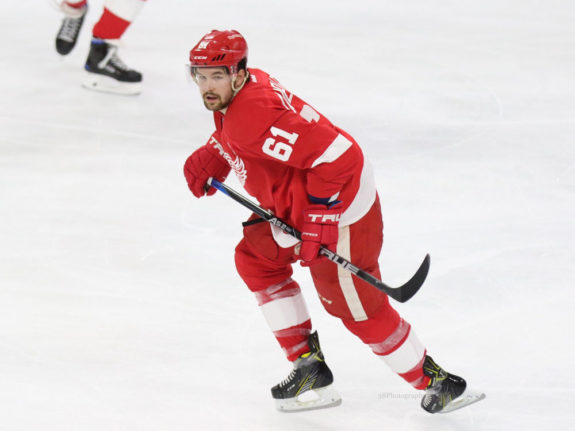 So, nothing ventured, nothing gained with regard to the acquisition. If nothing comes from it, at least the Habs made an attempt to improve the team by signing an unrestricted free agent, who can still develop into a serviceable NHL defenseman, to an affordable contract.
Grade: B
Jacob De La Rose Signing:
It wouldn't be fair to call Jacob De La Rose's latest contract a make-or-break deal, as far as his career is concerned. After all, it's for two years, and the Habs will still keep his rights at the end of it.
The Habs also seem to like what they're getting out of the big-bodied Swede: defensive awareness, even if there's not much offense to back it up. So, even though De La Rose has just 19 points spanning his four years of NHL service up to now, this deal does what it's supposed to: cost-effectively keep a player in the fold.
There's really nothing more to see here, both with regard to the signing and, unfortunately, De La Rose's development. What you see is what you get.
Grade: C
Phillip Danault Signing:
Phillip Danault is incredibly underrated and that's reflected in his latest three-year, $9.25 million contract to a certain extent. For a cap hit of just over $3 million, the Habs have secured the services of a reliable, two-way forward, who can end up being their actual No. 1 center by the end of it (if he isn't already). The problem is with what will happen afterwards.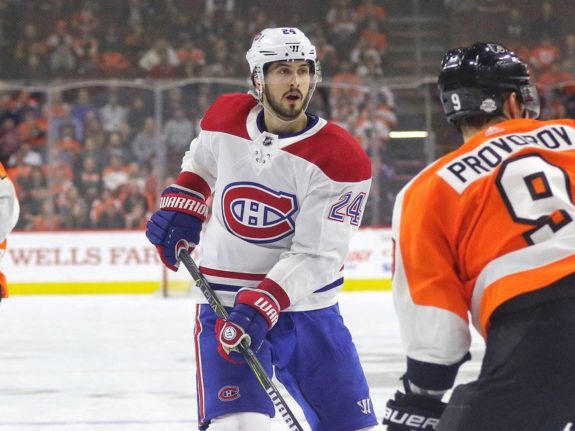 Ideally, Bergevin would have signed Danault for longer, as in three years the likes of Kotkaniemi and Ryan Poehling will conceivably be leaving their marks on the roster as the Habs' future No. 1 and No. 2 centers. Danault will be an unrestricted free agent. It may be tough to keep him on the cheap at that point, when they might be able to make better use of his services as an elite No. 3 center. But, again, the Habs are trying to win now, right? I guess this fits.
Grade: A
Hunter Shinkaruk Acquisition:
The Habs got another minor-league forward in Hunter Shinkaruk for Kerby Rychel. Both are 2013 first-round picks who have failed to establish themselves as NHL regulars or NHLers in general, to be honest.
It's another lateral move, as Bergevin arguably gave up the player with more potential to succeed as a bottom-six forward for a smaller forward who is better built for greater offensive success. As Shinkaruk can play multiple forward positions, Bergevin also improved the team's organizational depth down the middle. Shinkaruk just has much less of a chance of reaching his ceiling than Rychel does his.
Grade: C
Bergevin undeniably made a lot of moves this summer, but the offseason as a whole was almost a zero-sum game. None of the moves can truly be seen as having so much of an impact that the Habs, who just finished fourth from last, can suddenly be considered playoff-spot contenders, let alone contenders in general.
Bergevin's best free-agent signing was a guy who had been heralded by Toronto Maple Leafs fans as the missing piece on the fourth line on an actual contender. The Leafs didn't make it out of the first round.
Bergevin's best re-signing was arguably a guy, who, under a best-case scenario, shouldn't be playing more often than every four games.
Bergevin's best trade amounted to a sly move to free up cap space… by the Winnipeg Jets, so they could contend more effectively. Armia is a decent get, but at the end of the day the Jets, who have Stanley Cup aspirations, saw the space they would save as being more valuable to their cause. That's not encouraging.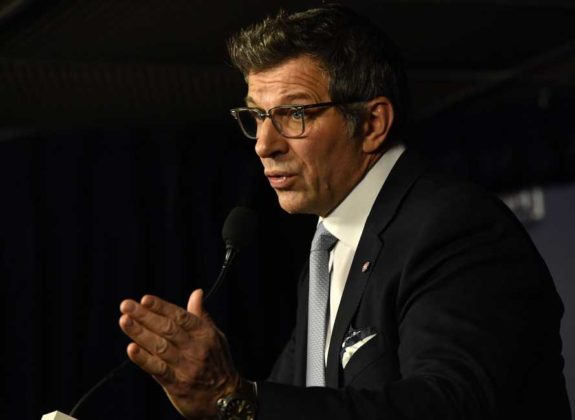 All things considered, Bergevin's best moves were of the off-ice variety, as he signed Ducharme and Bouchard. Moves such as those are important, especially for the purposes of changing the losing culture within the organization, but alone Ducharme and Bouchard aren't going to change much, especially if the players they're tasked with coaching don't have the necessary skill level to compete.
Combined with the news one of the team's most-skilled players in Shea Weber will be out of action until December, this has been a disastrous summer for the Habs. And it's technically not over yet, with Michael McCarron still in need of a new contract.
Along with the ongoing Max Pacioretty trade saga, the fun gets to continue for a little while longer. Unfortunately, like what transpired with the Galchenyuk trade, it's unlikely Bergevin will be able to deal him for pieces that will drastically alter the quality of the on-ice product for the better. If things aren't getting better, the best the Habs can hope for is about the same. In other words, here we go again.
Truth be told, it's entirely possible the Habs will end up being worse, and that may not be all that bad for the long-term health of the organization. But the Habs, who have said on multiple occasions they're aiming to make the playoffs, are either lying or mentally ill on a systemic level right now. They need help, and no one Bergevin acquired is in a position to give it.
If they're just lying, so be it, but it's hard to give out a grade based on what you think someone is trying to accomplish. Intentions are hard to predict, much like most everything else. Bergevin probably knows that already, though. He's had six offseasons of practice (and everything in between). This one was unfortunately par for the course.
Overall Grade: D