With the announcement that Luke Richardson was hired as the new defensive coach for the Montreal Canadiens, it finally rounded out what the coaching staff will look like for next season. With the Dominique Ducharme hiring as an additional assistant coach and bringing in Joel Bouchard for the AHL squad, it's clear upper management knew it was time to improve the quality of coaching with the team. However, will the new coaches and learning from a bad season lead to better results?
Defensive Development & Forward Chemistry
For Richardson, who has experience as an AHL head coach and NHL assistant coach, he has the task of coaching a defence corps that will be missing its number-one defenceman in Shea Weber for at least the first half of the season. The Habs' defence corps is short on high-end talent but plentiful in players who are better suited for the bottom pairing.
Jeff Petry becomes the de facto number-one in Weber's absence, but filling out the rest of the roster, particularly the top four, will be a challenge. Developing the likes of Noah Juulsen and Victor Mete is one of the top priorities, as they will have plenty of opportunities this upcoming season to play a lot of minutes. The defence was pretty bad last season, and no one's job should be safe.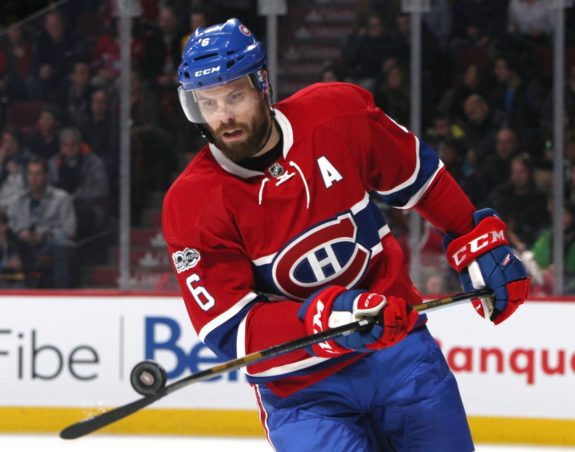 Up front, the Habs really struggled with chemistry last season. A lot of the forwards had trouble playing together and most of them struggled mightily throughout the year. Some players like Brendan Gallagher and Paul Byron have the ability to play with just about anyone and unsurprisingly, they were the only two forwards to meet expectations.
It was clear Max Pacioretty missed having Alexander Radulov on his line and tried to adapt his game to play like his former teammate, but it resulted in his worst offensive season in years. Jonathan Drouin struggled as a centre and the position change really hindered his game, especially early on. Others like Artturi Lehkonen and Charles Hudon had the effort but were snakebitten all year long. This year's training camp will be key in determining who deserves a roster spot and getting everyone on the same page.
Is the Coaching Any Better?
One of the biggest challenges with coaching is getting the most of players, as well as getting the team to come together. For whatever reason last year, the Habs struggled to adapt to Claude Julien's system. On one side of it, the Habs really didn't jell as a team, and the lack of talent didn't help. In Boston, Julien was given much more to work with player-wise, and this year's edition of the Habs was poorly constructed by Marc Bergevin. 
For Julien, though, adjustments need to be made on what kind of system the team needs to play. The Habs don't have superstars to whom they can give free rein, so structure will be key, as will improving their ability to make plays with more speed and precision. Too often, the Habs played sloppy hockey and certainly a lack of chemistry contributed to that. It was only later in the season that some players were able to jell and play well together.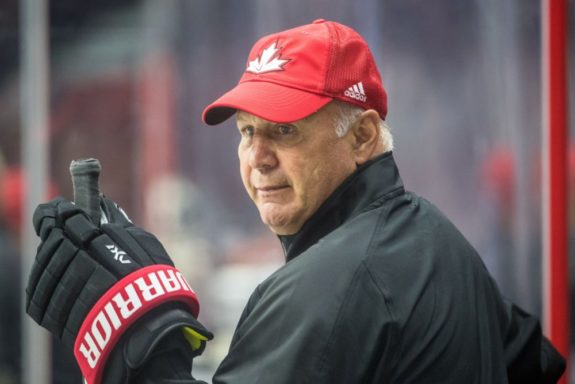 For this year's coaching staff, on paper, they look improved. Replacing J.J. Daigneault and Dan Lacroix with Ducharme and Richardson appears to be a step up. When Julien took over, he oddly didn't bring in any of his own assistants. The only holdovers from last year are assistant coach Kirk Muller and goalie coach Stephane Waite. 
After the disaster last year, it was obvious that a change in voices behind the bench was necessary, particularly on the defensive side. For Ducharme, it appears he is being groomed as a potential heir apparent, and it will be something to watch this season on how Julien uses him as the third assistant on the bench.
All About Results
At the end of the day, it's all about results. However, in the case of the Habs, proper development of their young players is the next best thing. If the team experiences another losing year but their young players take notable steps forward, it will be easier to swallow. The Habs aren't expected to be good and with Weber out, those expectations have lowered even more. On paper, the Habs don't ice anywhere close to the best team in the league, let alone their division. Unlike their division rivals in Tampa Bay, Toronto and Boston, Julien and his staff aren't working with an overabundance of talent, so the pressure is on to squeeze the most they can out of this roster.