In this business, reports are generally to be believed, but the report the Winnipeg Jets hoped to get Nick Suzuki from the Montreal Canadiens for Pierre-Luc Dubois is just so gosh darn inherently unbelievable. The subsequent suggestion the Habs should build a package around Kirby Dach instead to bridge the gap is almost as ludicrous (from 'Winnipeg Jets roster decisions: Who stays and who goes this offseason?' The Athletic, May 20, 2023).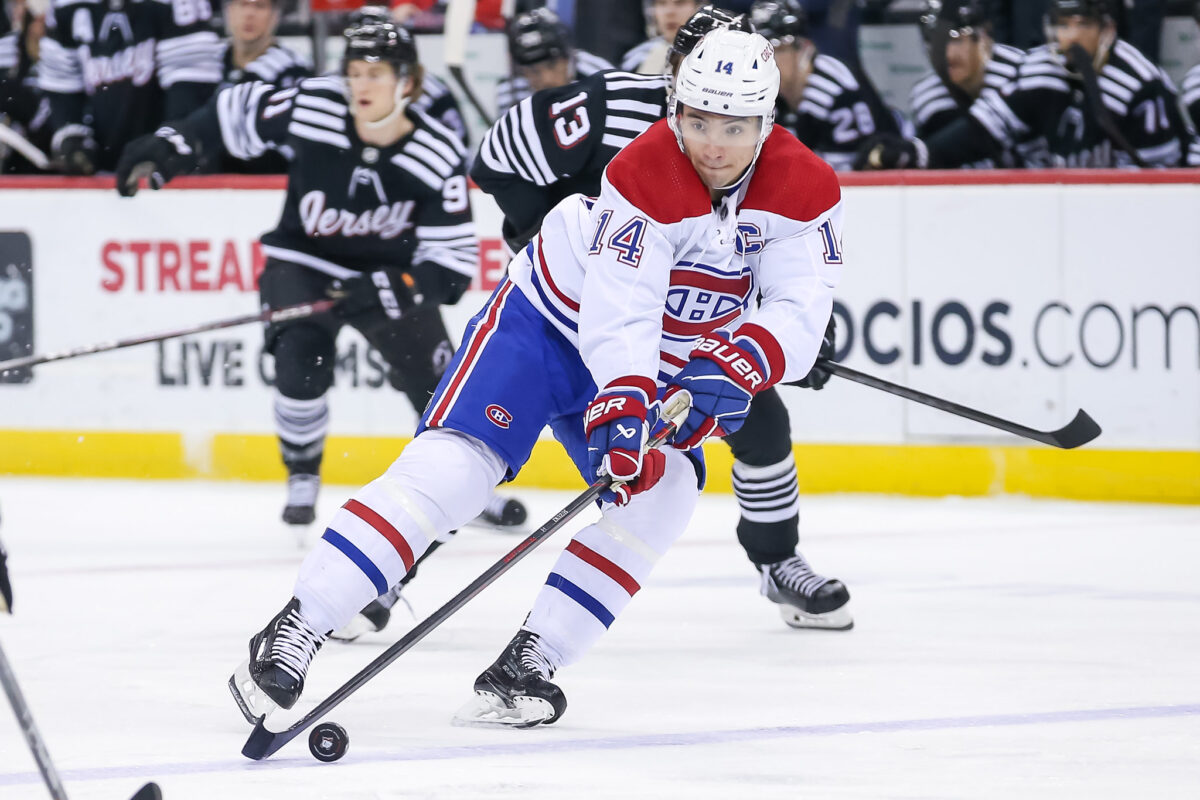 To be fair, reporter Murat Ates did acknowledge Suzuki was a non-starter for the Canadiens. There should be no doubt that would have been the case all along for the Jets, considering Suzuki is the team's captain to whom they just relatively recently made an eight-year, $63 million commitment, with Suzuki far from triggering any semblance of buyer's remorse. If anything, Suzuki, who owns the league's fourth-highest active iron-man streak and who has consistently hit new career highs in the face of incredible adversity, has been vindicated.
In contrast, Jack Roslovic, who was effectively a throw-in to the blockbuster deal involving Dubois and Patrik Laine a few seasons ago, outscored them both in 2020-21 upon initially joining the Columbus Blue Jackets. Granted, Dubois has picked up the pace and the 63 points (27 goals) he scored this past season in 73 games are indicative of someone who, at face value, would be worthwhile compensation in exchange for Suzuki. Even so, there are extenuating circumstances, to be kind.
Dubois and Canadiens Have Leverage over Jets
For starters, another reporter, Elliotte Friedman, has gone on record as saying he sees a 95% chance the restricted-free-agent Dubois ends up with the Canadiens eventually. It's just a matter of time. That's based on the fact Dubois is from the area, has all but explicitly expressed a desire to play for his hometown team and will be an unrestricted free agent sooner rather than later. If he signs another one-year deal with the Jets, he'll have his pick of teams right afterward in 2024.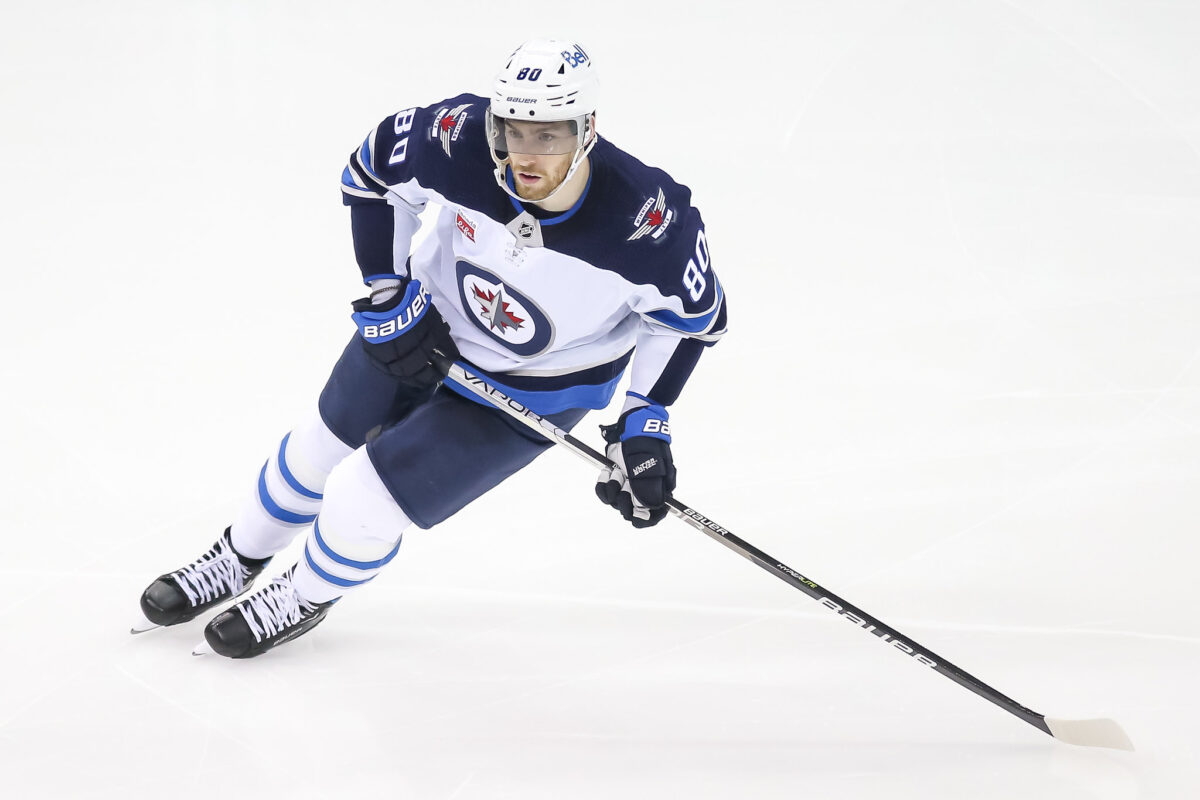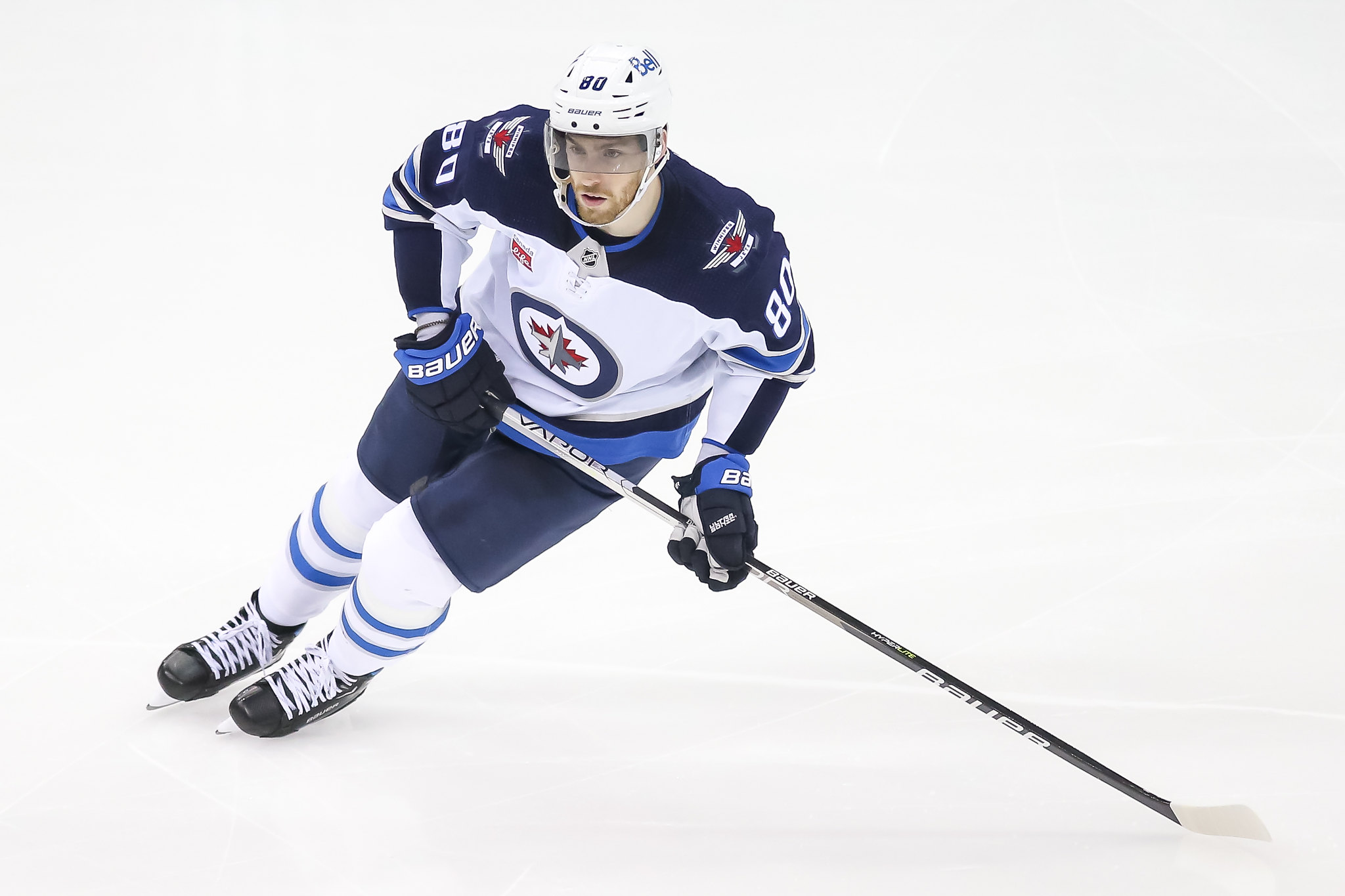 As Marco D'Amico of Montreal Hockey Now has argued in the past, that not only gives Dubois but also the Canadiens leverage over the Jets. If the Habs so choose, they can take advantage of Dubois' supposed desire to play for them by signing him to a one-year offer sheet. It doesn't even have to break the bank.
If the Jets match, the deal effectively walks him to unrestricted free agency. If the Jets opt to take the compensation, it would be far less than the package of Christian Dvorak, Josh Anderson and a first-round pick Ates wrote the Habs have already offered, clearly in good faith to try and get something done.
---
Latest News & Highlights
---
So, yes, the Canadiens realistically want Dubois, but that doesn't mean they'll just hand over anything for him, especially when there's a good chance all they have to do is wait to sign him as a UFA. True, there are no guarantees that, if they wait, Dubois will inevitably become a Hab, but, by that same token, giving up a player like Suzuki, who's now literally under contract until the end of the decade, in a deal centered around one projected to be a UFA in a year? Why would the Canadiens do that?
It's almost as if the Jets seem to acknowledge in their heart of hearts that Dubois is going to not only leave anyway, but also sign with the Habs in the end. So, why all the theater if that's all it is? The only alternative is they legitimately believe they have everything to gain and nothing to lose here. Nothing could be further from reality.
Dach vs. Dubois
Similarly, why would the Canadiens give up Dach, when he's just broken out and is under (impressive) cost control up until 2026, at which point he'll still only be a RFA? In case it wasn't clear, the Canadiens have long-term plans for Dach, having given up Alexander Romanov (and then a first-round pick) for him at the 2022 NHL Entry Draft, specifically to have him complement Suzuki down the middle.
Related: Host Canadiens Steal Show by Getting Slafkovsky, Dach at 2022 Draft
Dach's faceoff-taking ability admittedly leaves something to be desired (38.3% last season). However, Dubois isn't exactly a game-breaker in the dot either, but he's consistently shown improvement in that facet of his game over the years, to the point there should be hope Dach can do the same. For example, Dach is three years younger. While Dubois had a respectable 48.9% success rate this past season, three years ago he was at 44.6%.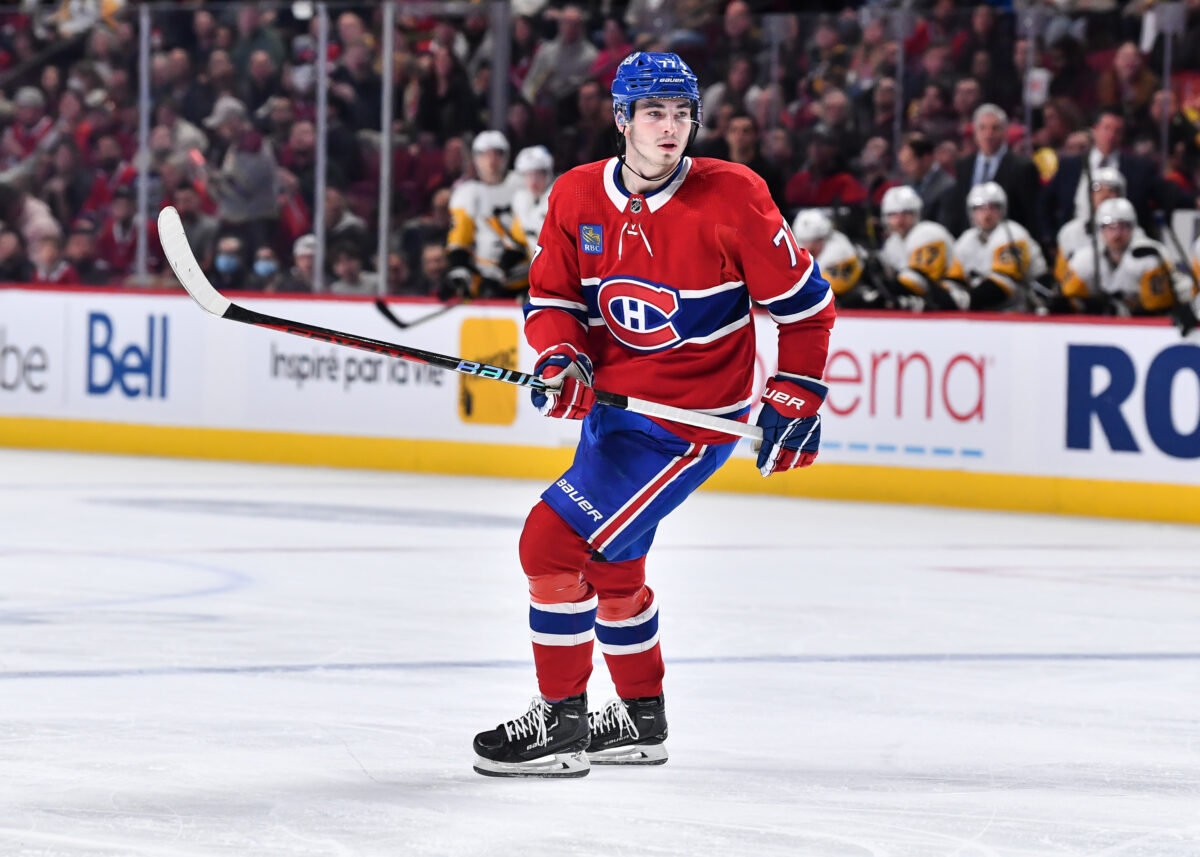 All that taken into account, Dach has proven himself to be a good fit, both as a center and with the Canadiens already. When Sean Monahan suffered what turned out to be a season-ending injury last December, the Habs fast-tracked Dach's deployment down the middle. He then found his groove at the position after failing to gain traction there while with the Chicago Blackhawks (effectively prompting the trade to the Habs).
Dubois vs. Drouin
Dach also seemed to make his linemates all the while, and we're talking talents like Anderson, Evgeny Dadonov, Mike Hoffman and Jonathan Drouin. In the case of the latter specifically, Drouin serves as a cautionary tale about why the Canadiens shouldn't give up just anything for the promise of a potential homegrown superstar.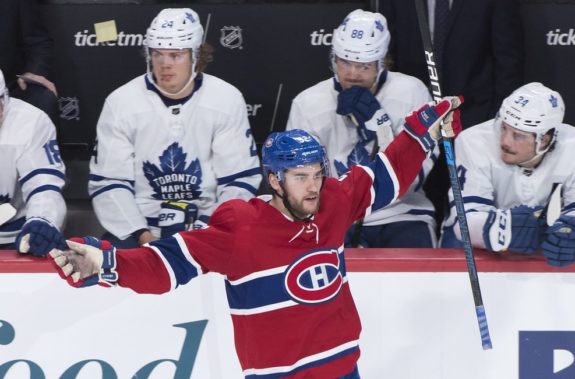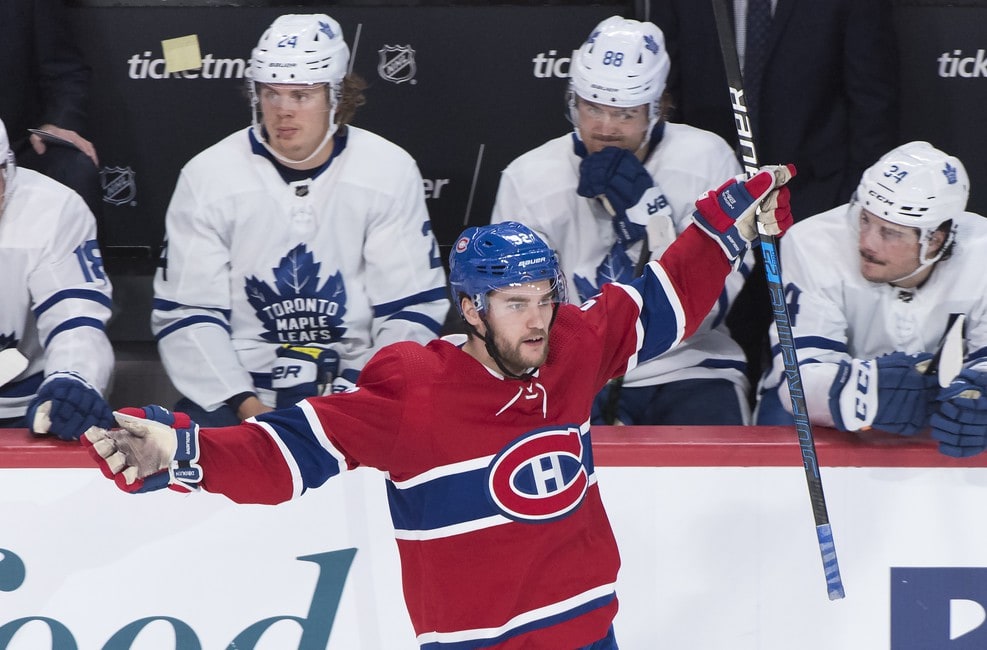 With Mikhail Sergachev going the other way to the Tampa Bay Lightning back in 2017, Drouin simply hasn't lived up to expectations. Now, set to hit unrestricted free agency, Drouin and the Habs can't seem to part ways fast enough. The idea that the Habs would rather have kept Sergachev in retrospect is a gross understatement.
Maybe Dubois is more established than Drouin was then and there's a better chance he consistently delivers 20-plus goals and 60-plus points, something the latter was never able to do. However, by regularly attaining those milestones, Dubois also seems unlikely to hit another gear, however impressive the gears he has hit have been. So, the Canadiens should err on the side of caution when (if) trading for him, especially when they shouldn't have to go through all these hoops, give up that much to get him… both in theory and in practice.
Ideally, the Canadiens acquire Dubois as soon as possible, but, if the reports are true, the Jets are making it impossible. There is just no way to justify giving up their star player in Suzuki or their second-line center of the future/probably present in Dach in exchange. Suzuki is simply more valuable to the Canadiens than Dubois is to the Jets, and Dach has shown the propensity to be as well. All they need is patience to get a better idea and confirm their suspicions. One year should do the trick. Everyone on the Jets' side has far less than that to come to their senses.