Upon signing forward Phillip Danault to his latest deal, Montreal Canadiens general manager Marc Bergevin's work this summer may very well be finished. Granted, Bergevin still has likely farmhands Michael McCarron and Kerby Rychel to re-sign and Max Pacioretty to potentially trade, but, for all intents and purposes, the big-league roster has taken shape.
By and large, it's been a job relatively well done for Bergevin, at least when it comes to the signing-deals aspect of his job. Take the Danault contract as an example: Bergevin was able to get Danault, his arguably best center, under contract for a respectable $3.08 million per year for the next three seasons.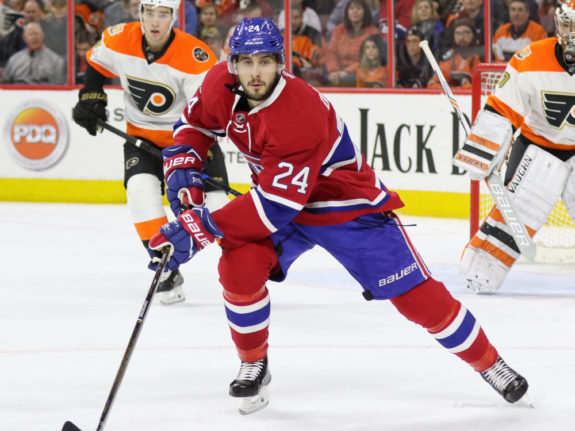 Considering Danault's turned into a 40-point player with defensive awareness, it's a decent price to pay, with the only downside being the term. It might have been wiser to overpay slightly for the 25-year-old right now in exchange for term, instead of giving him a bigger raise when the deal ends (when he will be unrestricted).
The Habs may not even be able to afford him then, which is a shame, because, that's around when fellow-centers Ryan Poehling and Jesperi Kotkaniemi will presumably be making an impact in the line-up. While Danault may not be any contending team's idea of a No. 1 center, he is of a No. 3.  Ideally, a veteran presence down the middle for what would have ended up a cost-effective cap hit by that point in time would have been best, especially seeing as Bergevin has the space to overpay now.
The Habs may not be able to budget in a raise for Danault in a few years' time, taken into consideration future deals they might have to pay out to their top prospects. So, in a perfect world, after taking steps to rebuild for the future earlier this summer, Bergevin would have been able to work out a longer-term deal here.
For that reason, the Danault deal, while impressive, ranks as low as it does, at No. 5, on this list of the top Canadiens deals entering the 2018-19 season. Here are the other four.
4. Max Domi ($3.15 million)
There is no denying Max Domi has tremendous upside. Even though his goal production has halved in recent seasons relative to the 18 he notched in his breakout rookie season, he's still a potential 50-point scorer, making the $3.15 million he'll be earning in each of the next two seasons a hypothetical steal.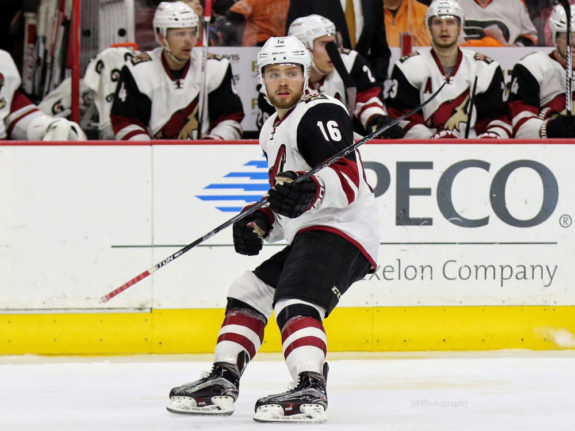 Of course, Bergevin has been burned by bridge deals in the past, and this one can theoretically backfire as well. Nevertheless, it's just as often proven to work out, ironically like with Alex Galchenyuk, who went the other way in the trade to the Arizona Coyotes that brought Domi to the Habs, serving as a best-case scenario.
The difference between Domi and Danault's deals is simple: Domi will still be a restricted free agent by the end of his, meaning the Habs will still have some measure of leverage over him once his deal ends… and, if it so happens that Domi breaks out to a greater extent than he did as a freshman, there are worse problems the Habs could have than owning the rights to a superstar in the making.
3. Brendan Gallagher ($3.75 million)
Brendan Gallagher's contract remains a piece of Bergevin's finest work that only seems to get better with age. Considering Gallagher's crash-and-bang style, that unfortunately may not be true of the player himself though, which is where the true beauty of the deal lies.
Like Danault, Gallagher will end up an unrestricted free agent in three years. However, at that time Gallagher will be turning 29. There are no guarantees he'll be able to so much as replicate the career highs he set this season (31 goals and 54 points), meaning, even though he'll likely still be valuable, it's hard to imagine his body holding up to the point that he'll be able to command a sizeable raise.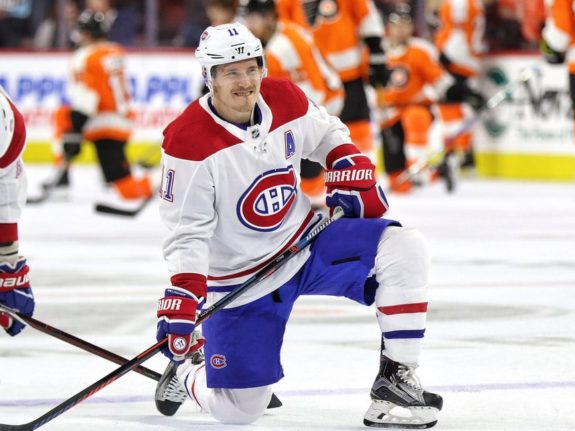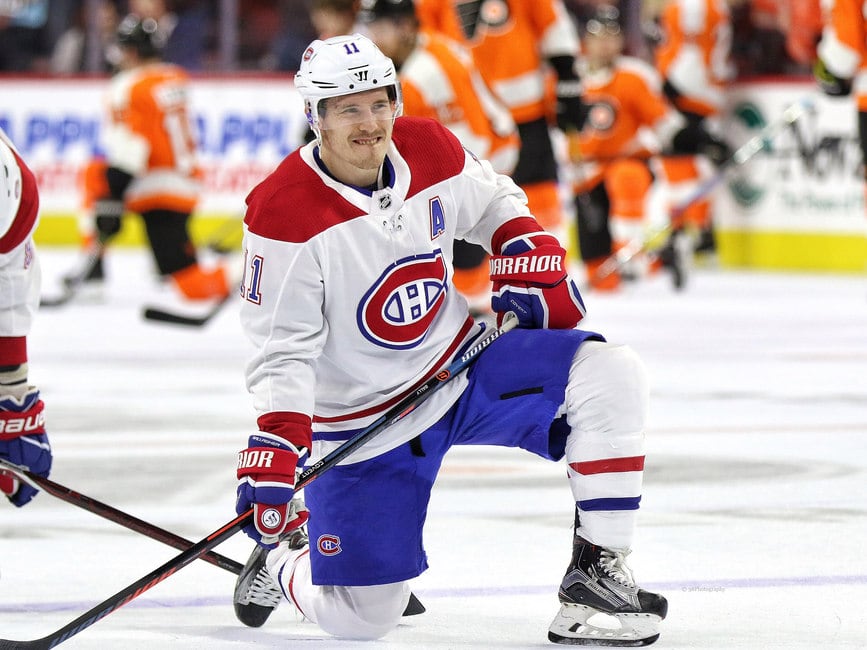 It may be a cynical perspective, but it's also quasi-realistic looking at the career trajectories of guys like Ryan Callahan of the Tampa Bay Lightning and Calgary Flame Troy Brouwer. As such, Gallagher's six-year, $22.5 million contract right now amounts to what was an incredible amount of foresight on Bergevin's part.
2. Paul Byron ($1.17 million)
Paul Byron may end up Bergevin's greatest acquisition of his tenure with the Habs when all is said and done. Byron's three-year, $3.5 million (total) contract just falls short of taking the equivalent title for the deals he's signed.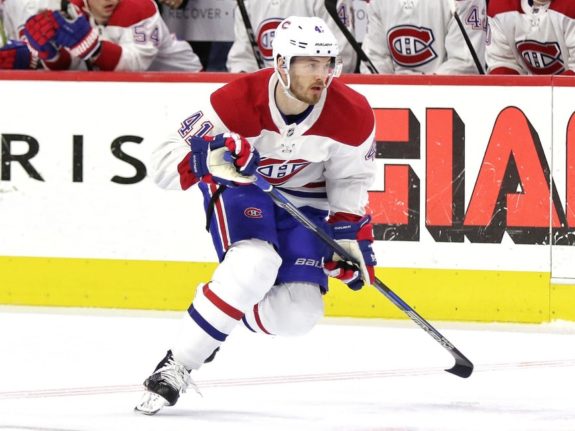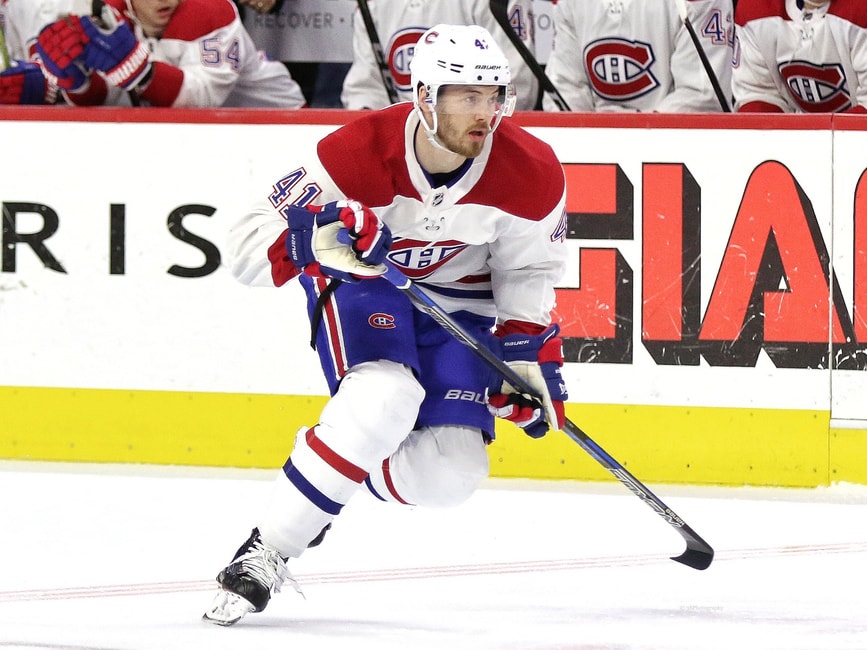 When Byron inked the contract, he was in the middle of a reasonably successful 11-goal season with the Habs after having been picked up off waivers from the Flames to start the year. He was seen as a depth forward who could play on the penalty kill and chip in the occasional goal, hence the cheap deal. What followed were consecutive 20-goal seasons, with Byron scoring a career-high 43 points in 2016-17.
Of course, Byron's success is in part due to how he doesn't play on all that deep of a team. He's still been impressively able to hone his finishing skills, which is saying something considering his 18% career shooting percentage, effectively double the NHL average. Apparently, the only problem with Byron is maybe he just doesn't shoot as much as he should.
1. Max Pacioretty ($4.5 million)
Since Pacioretty broke out in 2011-12 with 33 goals as 23-year-old, only eight players have scored more than he has (206). Among left-wingers, that number dwindles to just two: Dallas Star Jamie Benn, who has just four more (in 13 more games), and Washington Capital Alexander Ovechkin (306).
That's undeniably elite company, with each of those making approximately $9.5 million per season. Over the last five years, Pacioretty has made less than half that, with a deal that pays him $4.5 million on average and expires at the end of this coming season.
It's almost no wonder he fired his agent Alec Schall in 2013, one (successful 39-point, 44-game) season later… or that he did it again to Pat Brisson this past summer. Brisson had reportedly managed to negotiate a $6 million per year deal with the Los Angeles Kings, which Pacioretty allegedly shot down, thereby ending trade talks between them and the Canadiens.
Here is what you need to know regarding Max Pacioretty & Habs pic.twitter.com/ak4lIjyE3x

— Tony Marinaro (@TonyMarinaro) June 26, 2018
With only one year to go before he hits free agency, it makes sense Pacioretty would like to see what the market for his services looks like, even after a disappointing 17-goal season in 2017-18.
He'll still only be 30, but if his decline in production continues, that means Bergevin will have slylu secured the prime years of Pacioretty's career for well below fair value. The rumor is of course that the Habs will not re-negotiate with Pacioretty, with the team having pre-emptively gotten a hell of a lot more than Pacioretty in the impending divorce.
At this point, Bergevin would do well to trade his captain sooner rather than later considering the rebuild seems to be (unofficially) on. Whatever Bergevin ends up getting for the guy, credit is deserved. There's no taking away from the fact that once upon a time he had signed one of the indisputably best contracts in the NHL.