No one should expect defenseman Johnathan Kovacevic to be a difference-maker for the Montreal Canadiens. However, Kovacevic's acquisition via waivers paradoxically makes all the difference in the world.
Kovacevic vs. Barron
Similarly, few probably expected the Canadiens to put in a claim for Kovacevic specifically, even if the Habs' need for a right-handed defenseman was on the radars of just about everybody. So, the Habs claiming a right-handed shot off waivers to start the season was definitely in the cards. It was a very good bet at least.
Related: Waivers Are Canadiens' Best Bet to Add Depth on Defense
Prior to the acquisition, the Habs' right side comprised David Savard, Chris Wideman and not much else, even looking beyond this current season. Soon-to-be 21-year-old Justin Barron obviously figures into the Habs' long-term plans, and could have conceivably pushed for a permanent roster spot right now, but his preseason has left something to be desired.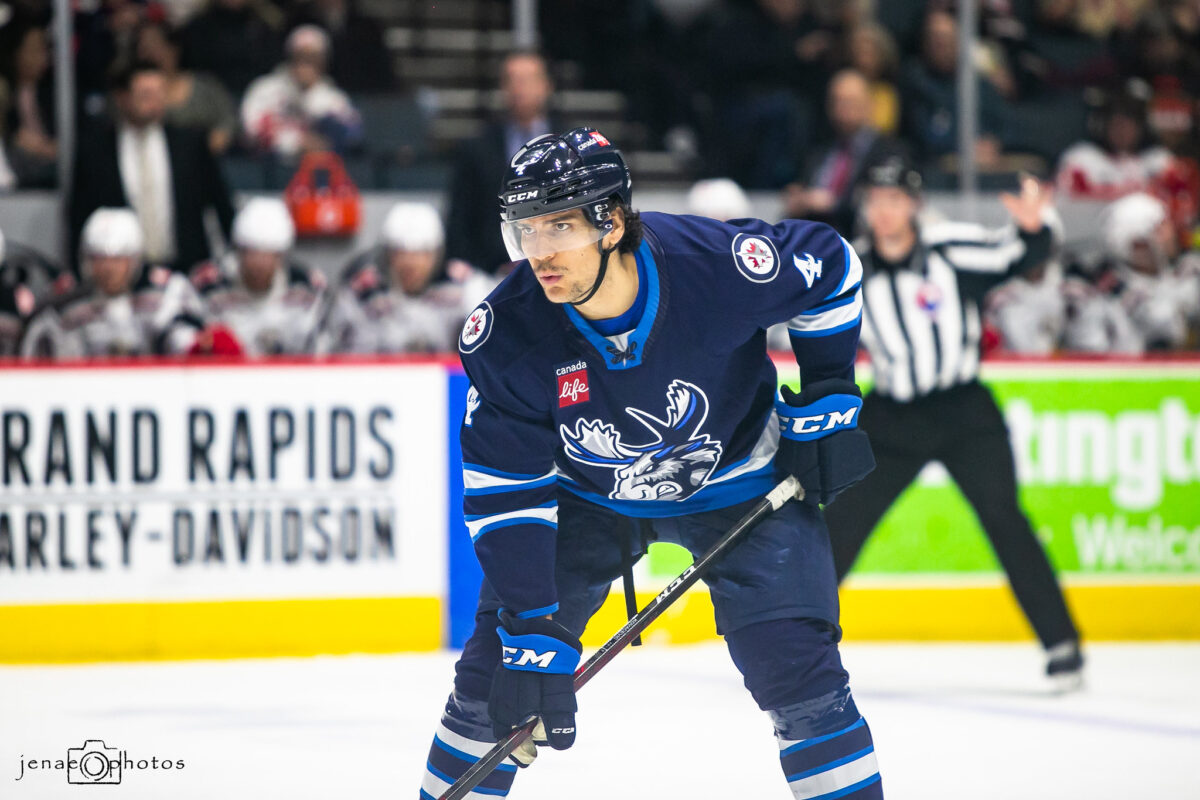 Ultimately, a rotation in and out of the lineup and between the NHL and American Hockey League of some sort between the Habs' young guns on defense is expected to take shape. To illustrate, none of Barron, Jordan Harris, Kaiden Guhle and Arber Xhekaj require waivers.
---
---
Obviously Kovacevic does. It put the Winnipeg Jets in the position where they tried to slip him through, with the Jets simply having more options on defense from which to choose (from 'Kovacevic claimed off waivers by Habs,' Winnipeg Sun, Oct. 8, 2022) than the Canadiens.
Kovacevic No Sure Thing
Kovacevic is admittedly far from a blue-chipper (him having been waived and all). Habs fans should still rest easy knowing a) Kovacevic is a 6-foot-4 defenseman at 208 pounds with reportedly untapped offensive potential and b) the Jets simply didn't have room for him, with their right projected to shape up as Dylan DeMelo, Neal Pionk and Nate Schmidt (per CapFriendly). Plus, the fact he lasted as long as he did in training camp before getting cut is at least an indication the Jets wanted to keep him.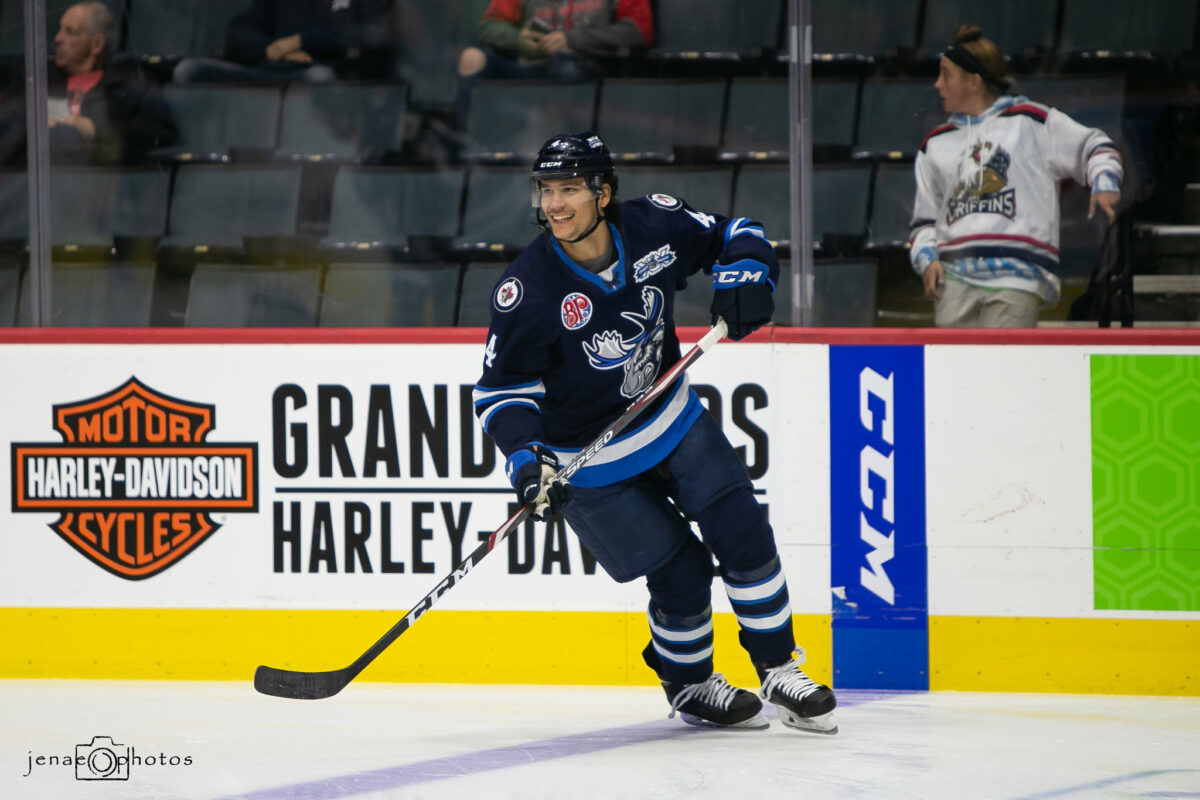 Now the Habs will do just that, for at least the next 30 days based on waiver rules. And, rest assured, Kovacevic will get his looks in the lineup, because, if not, there was no reason to claim him with other potential, arguably better targets hypothetically set to be put on waivers as the preseason comes to a close.
A third-round pick back in 2017, Kovacevic has just four NHL games under his belt at 25. However, he did put up 30 points in 62 AHL games last season with the Manitoba Moose. Considering his age and the time it's taken for him to establish himself as an NHLer (which he has yet to do, even after having been acquired by the Habs), he's far from a sure thing. That much is obvious (should be anyway).
Kovacevic a Low-Risk, High-Reward Project
However, Kovacevic's value lies in the deployment options he provides the Canadiens. As alluded to earlier, the Canadiens were always going to have to acquire a right-handed defenseman, due to a lack of organizational depth at the position.
Now that the Canadiens have Kovacevic, they can keep Madison Bowey, who, at 27, has played more games in the AHL than NHL, with the Laval Rocket. Now that the Canadiens have Kovacevic, they can bring Barron along more slowly, keeping him in the AHL if necessary. Now that they have Kovacevic, they can alternatively sit Wideman, who was projected to only be deployed as a seventh defenseman when he signed on initially in 2021, if Barron does in fact prove he is ready for a regular NHL shift.
Barron is obviously the priority here, as he should be. You don't acquire him for Artturi Lehkonen, who had only been a restricted free agent heading into last summer, unless you have big plans for the former. So, in that sense, Kovacevic is merely a means to an end, but an all-important one.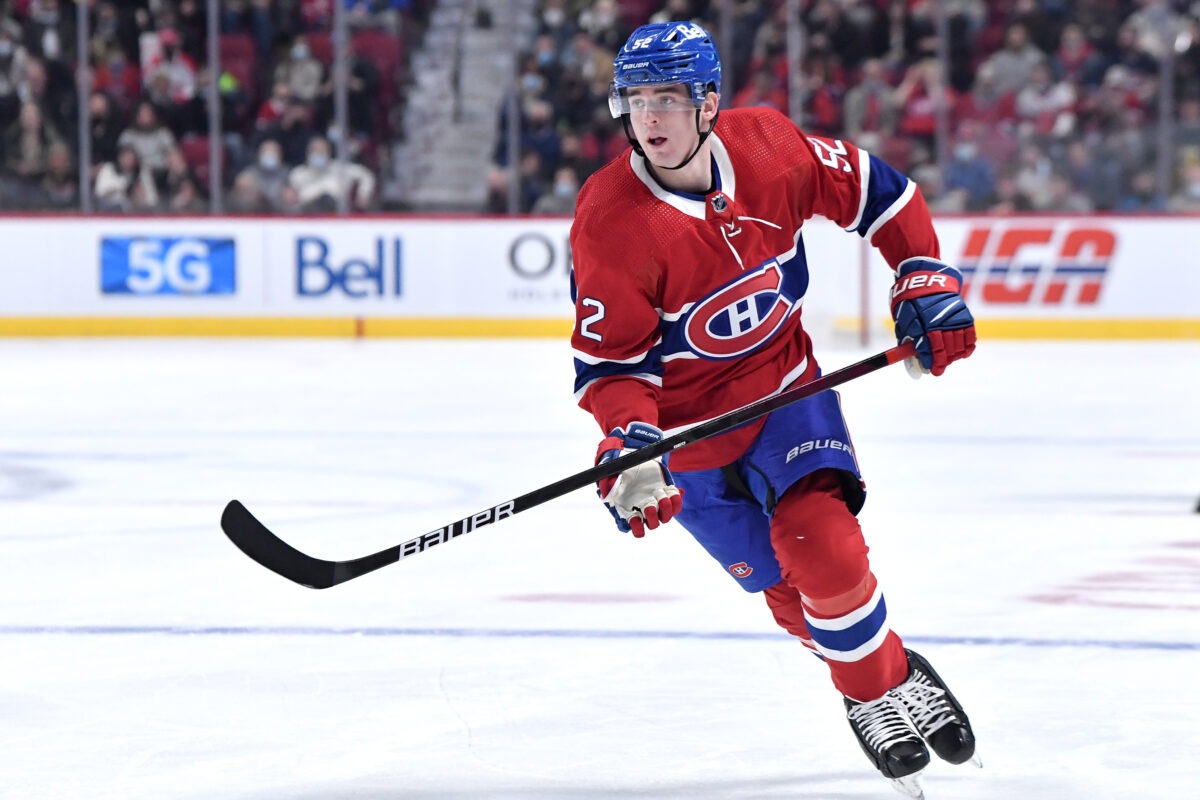 It admittedly could have easily been any other right-handed defenseman the Habs picked up off waivers instead. Anyone would have granted the Canadiens the same level of flexibility. However, that the Canadiens picked Kovacevic when they did, opting not to wait to the last minute, points to general manager Kent Hughes (and executive vice president of hockey operations Jeff Gorton) seeing something worthwhile in him.
So, the Canadiens determined Kovacevic himself is a bet worth taking. He may not pan out, but, if he does, the waiver-wire claim will have been another stroke of genius. The beauty of it is, this move will work out even if Kovacevic doesn't. So, the stakes are relatively low, at least with specific regard to the newest Hab. Consider it the lowest of risks, with the highest of potential rewards, i.e., one definitely worth taking.
---
---
---
Latest News & Highlights
---