The Montreal Canadiens are in the midst of a rebuild. They are among the bottom teams in the NHL standings once again and are sure to get at least one high draft choice. They could very well have two since they own the Florida Panthers' first-round selection in the 2023 NHL Draft as well as their own, and the Panthers are having a surprisingly tough season.
Related: Canadiens' Owen Beck Takes Advantage of His Opportunities
---
Latest News & Highlights
---
Though the Canadiens appear to have hit rock bottom, they do have a few key pieces in place for the future. A defence that features Kaiden Guhle, Jordan Harris, Michael Matheson, Arber Xhekaj and Justin Barron is set up for success for years to come. The team also boasts Nick Suzuki and Cole Caufield as franchise cornerstones up front as well.
Canadiens Need Linemate For Cole Caufield and Nick Suzuki
But the big question is, who is going to play on a line with them? The Canadiens have tried many players on the wing with their young dynamic duo, but nothing seems to be sticking. Josh Anderson looked good there for a short time, but it didn't have a lasting impact. Kirby Dach clicked right away when put on their wing, but the team would prefer he develop as a centre (from 'Canadiens moving Kirby Dach back to centre against Kings', Montreal Gazette, Dec. 10, 2022), and his offence hit a wall after a few weeks anyway.
---
---
The Canadiens will likely continue the revolving door on the top line with Anderson, Dach, Mike Hoffman, and even Rem Pitlick and Jonathan Drouin likely to get a turn as well. The problem is, none of them are a long-term solution. Luckily, the perfect fit appears to be in the system developing in the Canadiens' backyard and collecting World Junior gold medals.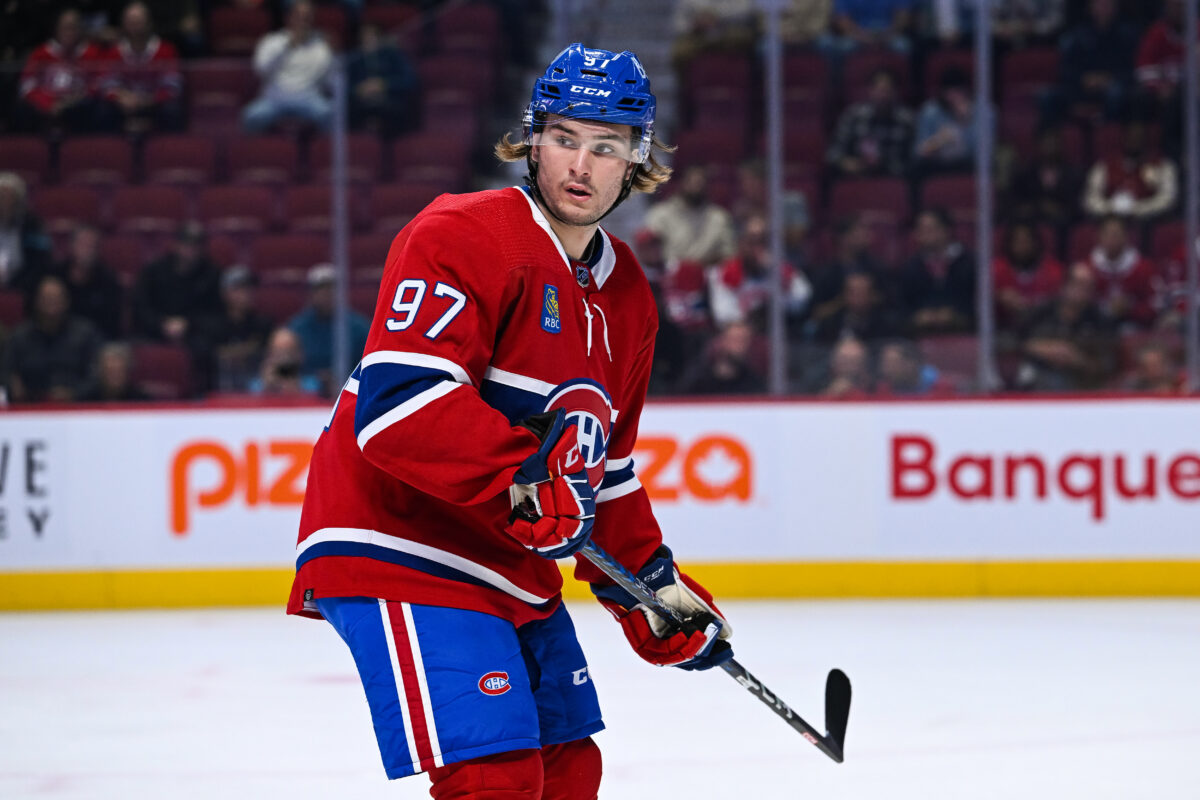 Joshua Roy was the Canadiens' fifth-round pick in the 2021 NHL Draft. He has spent the past year and a half proving he should have been selected much earlier. Since being selected by the Canadiens, the Saint-Georges-de-Beauce, Quebec native has played the past two seasons with the Sherbrooke Phoenix. In that time he has played a total of 92 games, scoring 69 goals and 162 points.
Roy was the Quebec Major Junior Hockey League (QMJHL)'s leading scorer in 2021-22 and his 1.65 points-per-game this season would have him near the top again if he hadn't missed 11 games while representing his country at the World Juniors. His scoring ability and offensive game were obvious strengths based on his performance with the Phoenix, but it was at the World Juniors that Roy proved he has all the tools needed to be a successful top-line contributor at the NHL level.
🇨🇦Connor Bedard on 🇨🇦Joshua Roy: "He was unreal. He's one of the smartest players that I've got to play with & how he dominated that game & stepped up his game when it mattered most is incredible."

— Mark Masters (@markhmasters) January 5, 2023
Scoring a lot of points in junior does not automatically make a player NHL-ready. Players need to have a well-rounded game to be key players on an NHL roster. Roy may never be a leading scorer on an NHL team, but he proved while playing with Team Canada that he can be a perfect complementary player for a team's top offensive producers, while also adding some offence himself. At no point was this more evident than in Canada's semi-final victory over the USA.
Team Canada fell behind 2-0 in the first period before storming back to win 6-2. Roy factored in on four of the team's goals, each in a different way. He won an offensive zone faceoff which led to their first goal, made a nifty cross-ice backhand pass on their second goal, scored on a hard backhand shot after a nice deke in the slot to make it 4-2, and sealed the game by scoring a shorthanded empty net goal after deftly stealing the puck from star USA defender Luke Hughes.
Looking beyond the goals and assists, Roy stood out by doing the dirty work on his line. He won key faceoffs even though he is a natural winger. He won battles for pucks. He played high in the offensive zone, maintaining a defensive presence and allowing his talented linemates to operate without constant fear of a costly turnover.
Joshua Roy doubles Canada's lead 🚨

🇺🇸 2-4 🇨🇦#WorldJuniors pic.twitter.com/Y2qWsMpXqZ

— TSN (@TSN_Sports) January 5, 2023
Connor Bedard, a 2023 Draft-eligible phenom was the talk of the 2023 World Juniors. It was well warranted, too, as he was named the MVP of the tournament. But it takes a special kind of player to play alongside someone special like Bedard. It is easy to think just about anyone could play on a line with him and stand out, but it simply isn't true. Bedard could not be shut down by anyone, but he was able to shine even brighter because Roy, a smart, two-way winger was on his line helping in the offensive zone and leading in the defensive zone.
Canadiens Star Players Need Linemate With Hockey Sense, Work Ethic
We have seen time and again in the NHL where a superstar needs the right type of player on his line to unlock his abilities. Sidney Crosby had a handful of Hall of Famers on his team when he joined the NHL, but he played better with Ryan Malone and Colby Armstrong than he did with John LeClair, Mark Recchi or Ziggy Palffy. Later in his career, he just didn't click with scoring wingers like James Neal and Phil Kessel the same way he did with gritty types like Chris Kunitz and Pascal Dupuis.
The Toronto Maple Leafs have tried many wingers on a line with Auston Matthews and Mitch Marner over the years, but Zach Hyman and Michael Bunting have worked the best by a wide margin. They could both be described as smart and hard-working players, but not necessarily elite skilled players. Many thought that just about anyone could play on that line and find immediate success, but it didn't work for Nick Ritchie, Nick Foligno, Alex Galchenyuk, or Nick Robertson. It takes a player with lots of hockey sense and an incredible work ethic.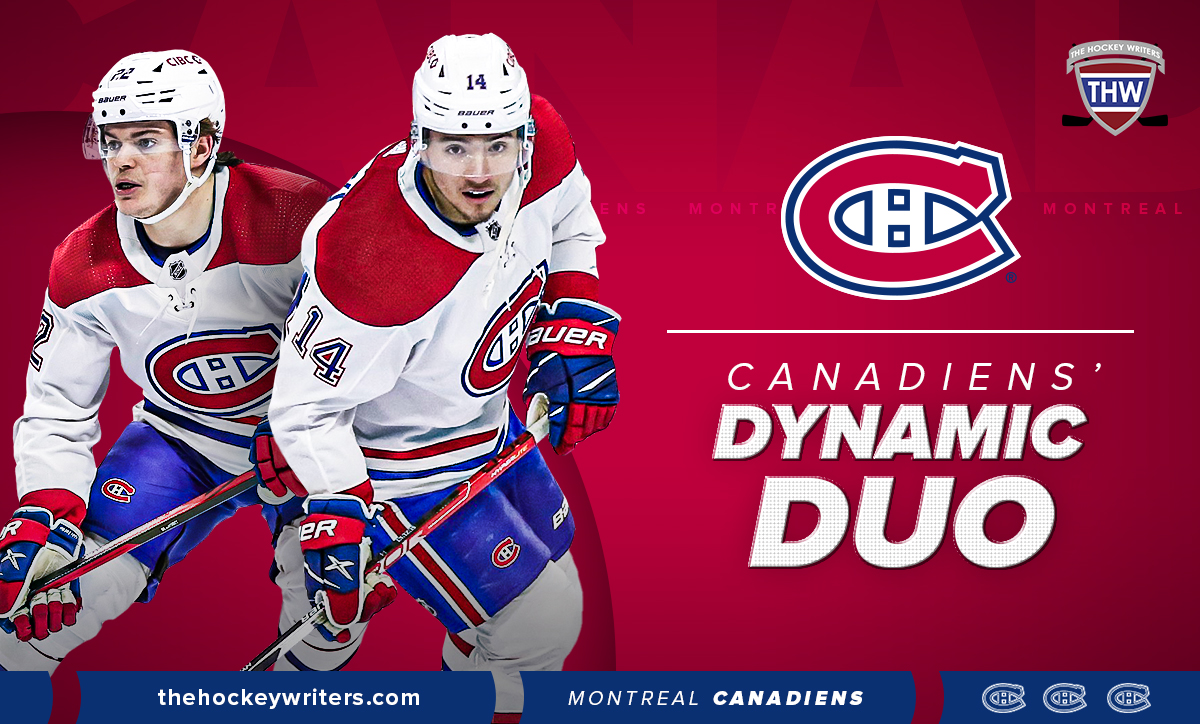 Like Hyman and Bunting, as well as Kunitz and Dupuis years ago, Roy put on his work boots and showed he can be the smart, two-way winger on a line with an elite talent when he was arguably the second-best skater at the World Juniors. He put up impressive offensive numbers, five goals and six assists for 11 points in seven games, but he was also the defensive conscience on a line with Bedard and Logan Stankoven, as well as the team's top penalty killer.
While Roy's offensive numbers at both the QMJHL and World Junior levels have been incredible, he wouldn't be the first high-scoring junior forward to not pan out at the NHL level. However, his performance over the past couple of weeks showed he can not only play with skill but also think the game at an elite level just like the best players in the world.
No one is comparing Caufield and Suzuki to Matthews and Crosby, but they are the two most skilled players on the Canadiens and are looking for a running mate. Roy has proven he possesses the same work ethic and hockey sense traits that made Kunitz, Bunting, Hyman and Dupuis key members of elite lines in the NHL. Add in a tremendous amount of offensive punch and the Canadiens have the perfect third member of their first line of the future.
---
---