The Washington Capitals are a clear buyer going into the 2023 Trade Deadline, as the team currently sits fifth in the Metropolitan Division with a 25-19-6 record. The team is missing a few final pieces to the puzzle before they can be considered a true contender for the Stanley Cup this season. One name that has been tossed around in recent weeks is Vancouver Canucks captain Bo Horvat. Here's why the Capitals should be actively pursuing a deal for him to solidify their postseason spot.
Who Is Bo Horvat?
Horvat is a 27-year-old centreman from London, Ontario, Canada, that has made a name for himself as one of the league's best all-around players over the past couple of seasons. Drafted in 2013, it only took him one extra season of junior hockey to crack the Canucks roster; he scored 13 goals and added 12 assists in 68 games during his rookie year.
Before breaking into the NHL, Horvat spent his entire three-year junior career with the London Knights of the Ontario Hockey League (OHL). Through 185 games played over those three seasons, he scored 74 goals and added 91 assists for 165 points. Adding to his junior success, he is a two-time J. Ross Roberston Cup winner, winning it with the Knights in both the 2011-12 and 2012-13 seasons. In his final season before making the jump to the NHL, Horvat was named the Knights' assistant captain, though he couldn't help lead his team to their third straight championship.
Between then and now, Horvat has proven himself to be a consistent 50-60 point scorer. With over a point-per-game average, the 2022-23 season has been a breakout year for him, as he is 11 points off of his career-high of 63 with 34 games left to play. Through 48 games, he sits tied for sixth in the NHL in goals with 31 and has added 19 assists, putting him in the top 30 for points with 50. Aside from his impressive offensive numbers, he plays a solid two-way game that his teammates tend to follow on a nightly basis.
Related: Capitals Rumors: Wilson Injury, Ovechkin & More
---
Latest News & Highlights
---
The Canucks and Horvat are currently at a standstill in terms of contract negotiations, as he becomes an unrestricted free agent at the conclusion of the 2022-23 season. He is also looking for a raise, one which management isn't willing to give. As a result, they have begun looking for trade partners in an attempt to get a big return for their franchise player. The new contract extension given to Andrei Kuzmenko on Jan. 26 all but ends any chance for a reunion between the two sides.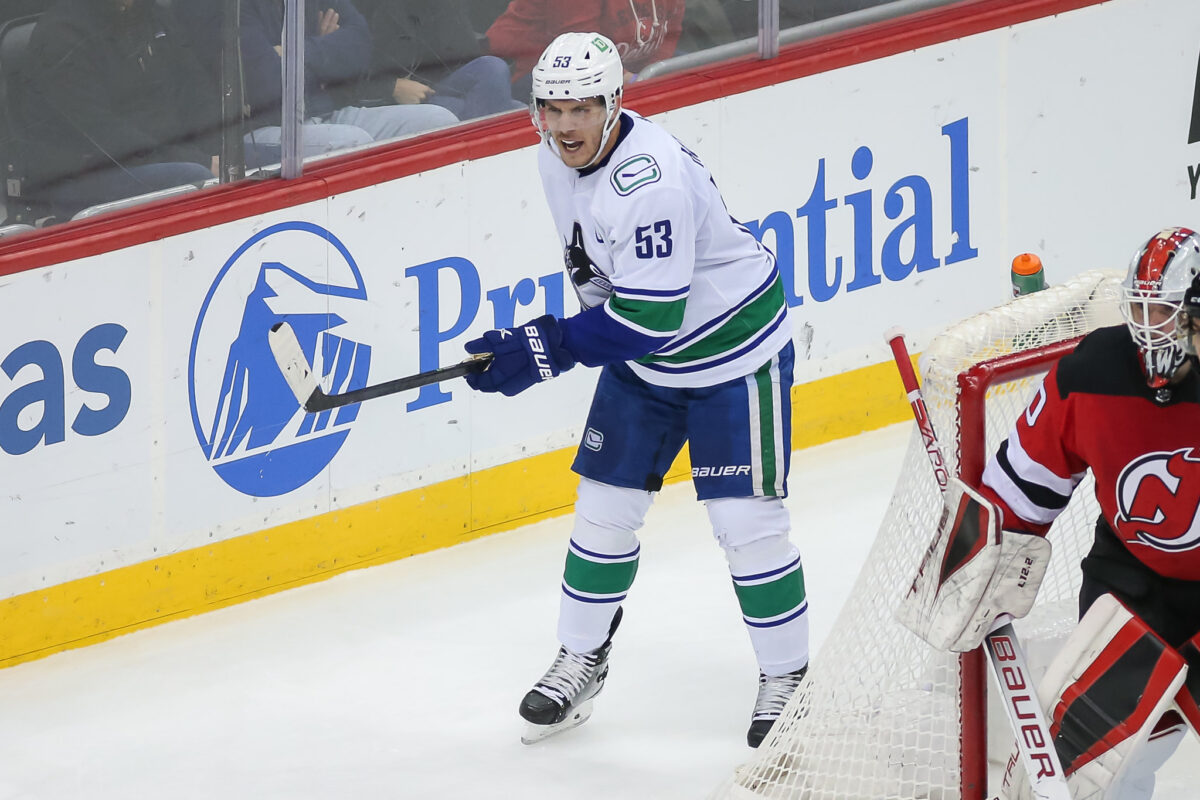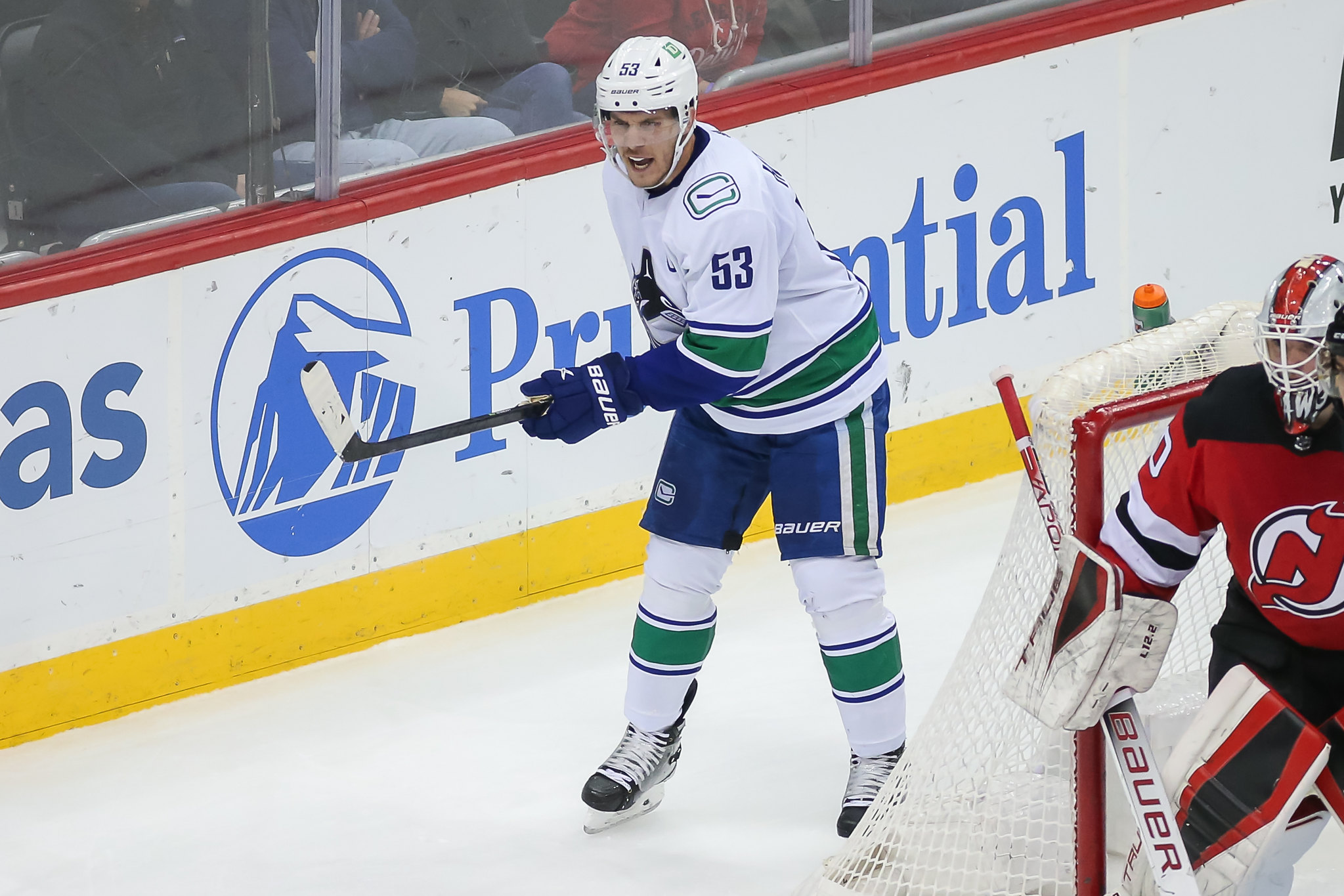 What Would the Return Look Like From the Capitals?
Horvat has a $5.5 million cap hit and is a very skilled offensive-minded forward, so he won't be cheap to acquire. The fact that he is a rental may decrease his value slightly, but if the Capitals feel they have a chance to re-sign him or win a Stanley Cup with him in the lineup, I can see them pulling the trigger.
In order to make the money work for both sides, the Capitals would have to move Anthony Mantha, who has a $5.7 million cap hit and has been the team's biggest trade piece up to this point. Along with him, I can see them moving Hendrix Lapierre, one of their top center prospects who the Canucks can begin to develop and work into their system. Then, to finish out the trade, the Capitals would have to throw in their 2023 first-round draft pick, their 2023 second-round pick, and their 2023 seventh-round draft pick.
While this seems like a lot to give up, Horvat would bring secondary scoring to the Capitals' lineup while likely becoming their best defensive forward. If the team plans to make a run at a Stanley Cup, he is the perfect player to add to the team. He has been one of the best players in the NHL this season, so putting him on one of the best power plays and one of the most offensive teams in the league, he could be the missing piece to the puzzle that allows the Capitals to get over the hump and win their second Stanley Cup.