The Washington Capitals made a decision to sell at the trade deadline this season, but they are still in the playoff race and also decided to sign and acquire some players at the same time. The roster has started to take shape for next season, but there are some unresolved contracts and unknowns still left on the board. No team returns with the exact same roster as the season prior, so let's take a look at three Capitals who won't be back next season.
Anthony Mantha
The Capitals have dragged this out long enough. Anthony Mantha was once a top-line player in Detroit until the trade that brought him over. Washington thought they were getting that player, but in fact, got a very inconsistent middle-six forward at best who has not fit in on the Capitals. A change of scenery is very much needed and they can accommodate that with either a buyout before the final year of his contract or a cap dump to another team.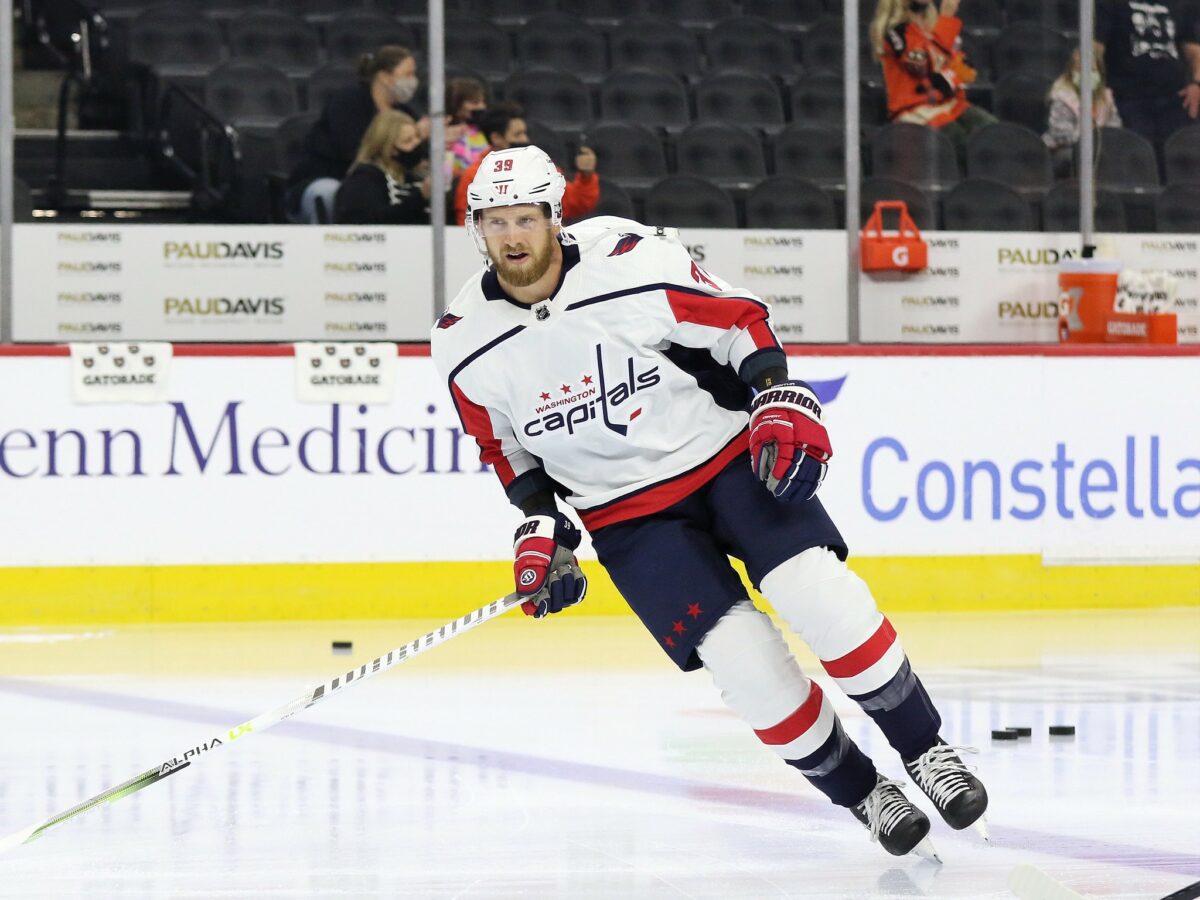 The Capitals aren't looking to rebuild while Alex Ovechkin is still on the team, which means they are going to continue the quick retool to try and get back in playoff contention next season. Their roster is fairly full of talent, especially after already extending Sonny Milano and Dylan Strome. Mantha has one goal and three points in the last 18 games and just recently snapped a 12-game pointless drought.
---
Latest News & Highlights
---
He has a cap hit of $5.7 million average annual value (AAV) for one more year and instead of playing in the top-six has actually been a healthy scratch and played on the fourth line at times. With his lack of production and large cap hit, the Capitals have to do something about it in the offseason and end this long drawn-out saga.
Craig Smith
Craig Smith was a cap dump at the trade deadline so that the Boston Bruins could afford to bring in Dmitry Orlov and Garnet Hathaway. A once productive middle-six winger has fallen very hard this season and has gone from a career average of nearly 15 minutes of time on ice per game to under 10:30. He has produced offence like a fourth liner, and even at a much cheaper cap hit, his drop-off isn't encouraging for the Capitals to warrant keeping around (from "Craig Smith is focused on finding a role with Capitals: 'I want to prove myself'", The Athletic, Feb. 28, 2023).
You May Also Like:
Smith is an unrestricted free agent (UFA) at the end of the season and even though he is slotted in on the second line right now, that's not where he'd fit in next season. The Capitals have other upcoming UFAs to deal with like Connor Brown, Carl Hagelin, and Conor Sheary, along with whoever they may sign in free agency that they'd consider over Smith for next season.
Conor Sheary
Speaking of Sheary, it seems as though he is going to be moving on for a number of reasons. The Capitals would be rewarding him and slotting him higher in the lineup at this point of the season if they had plans to keep him around. He has 12 goals and 31 points and is on the fourth line. Though his average ice time on the season is much higher than that of a fourth liner, the team has elected to play two unproductive forwards (Mantha and Smith) ahead of him in the lineup (from "Conor Sheary balances newborn duties with the rigors of the NHL season", The Washington Post, Mar. 10, 2023).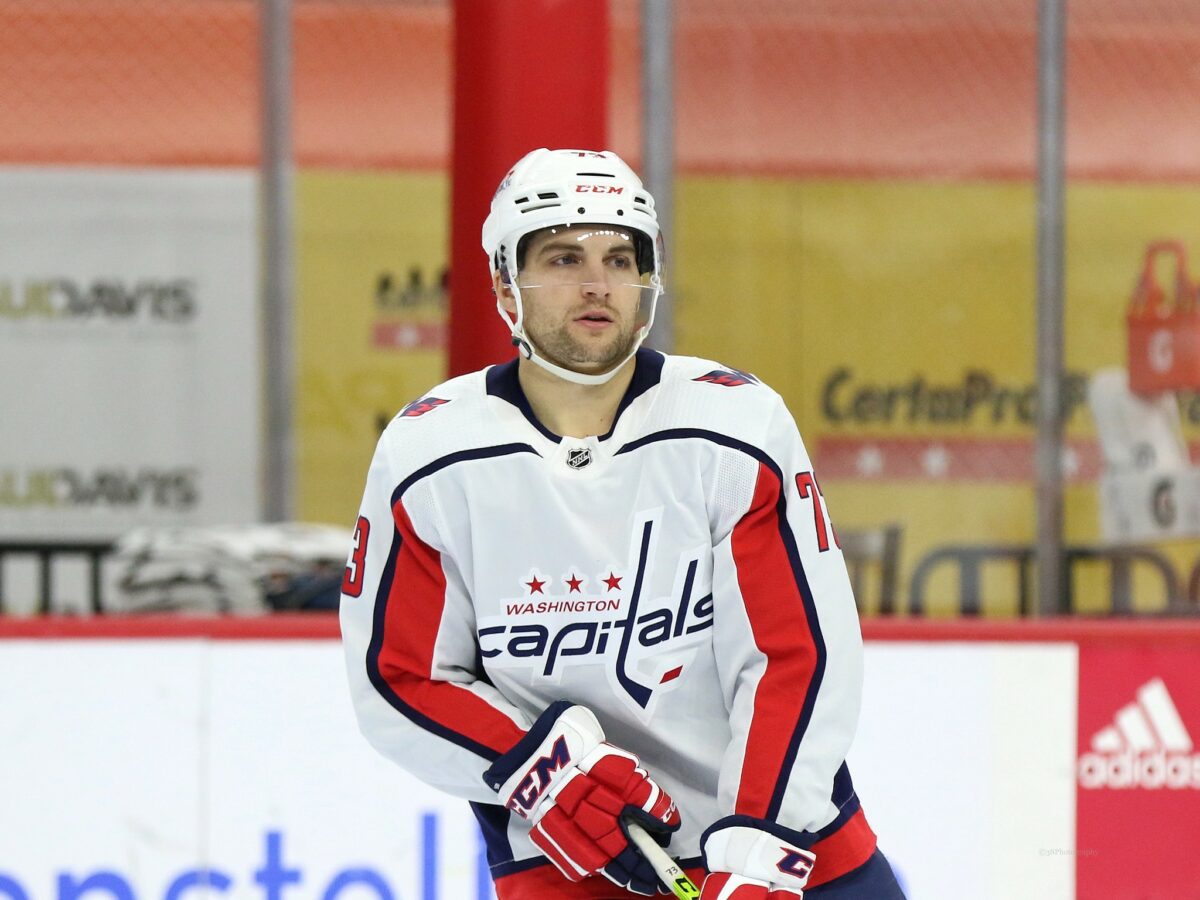 Sheary is on a great deal with the Capitals and has consistently been underpaid and undervalued throughout his career. After putting up 23 goals and 53 points in 61 games for the Pittsburgh Penguins in the final year of his rookie deal, he was paid just $3 million per season. He has now scored 10-plus goals in seven consecutive seasons and the Capitals are only paying him $1.5 million. He will be a UFA that should be looking for a payday and a larger role with another team.
Since the Capitals already took care of their defence by either trading or signing their upcoming free agents, there are many changes that should instead happen at forward in the offseason to get them back into contention. UFAs are always the most difficult to predict, and seeing as the Capitals have already signed a number of them, this indicates the remaining players will move on.