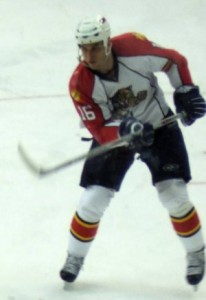 [Crashing the Crease is The Hockey Writers rundown of news, notes, and analysis from around the NHL]
EASTERN CONFERENCE:
~ As expected, it looks like Ray Whitney won't be back in Carolina next season. (With the writing on the wall at the trade deadline, it makes me wonder why GM Jim Rutherford didn't just take what he could get):
"I think it will be difficult with where he will be at, contract-wise," Rutherford said. "I expect him to go into July (and the free-agent market). It appears that's the way it's going to go."
~ With new bench bosses in Tampa and Columbus, Atlanta hopes to narrow down their remaining options:
The key deadline is July 1st when free agency begins–players want to know who will be in charge of their ice time and their role within the squad. The one advantage of hiring a coach early in the summer is that it gives him more time to review game tapes from the prior year and think about how to plan for the next season.
~ THW's Dave Poleck dove headfirst into the Nathan Horton trade rumors last week, and ESPN's Pierre Lebrun is suggesting he may not be the only big name heading out of Florida in the coming days: