John Tortorella finally decided to try something different on defense.
After two full seasons+ of pairing Zach Werenski with Seth Jones, Tortorella decided to break them up. In past seasons, he's refused to break up the duo despite repeated questions thrown at him.
In season three, it took Tortorella to realize Werenski had some work to do defensively. It opened the door for the new pairings. Jones was put with Ryan Murray while Werenski was put with Scott Harrington.
The early results on this move? Extremely promising for Jones/Murray. We'll see about Werenski/Harrington. Both pairs will remain in tact as the Blue Jackets host the Maple Leafs Friday night at Nationwide Arena. Friday will mark the seventh game in which these pairs will play together. The other pair remains Markus Nutivaara and David Savard.
So why the change?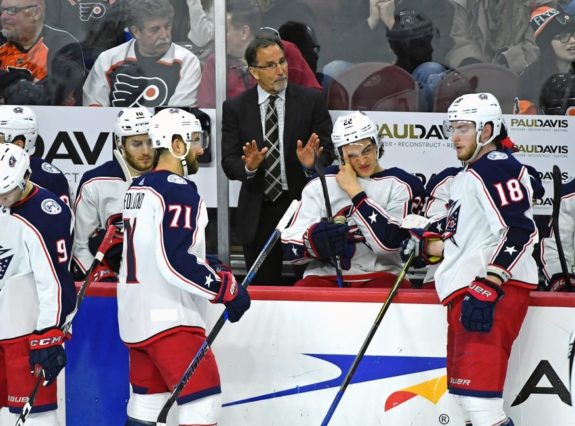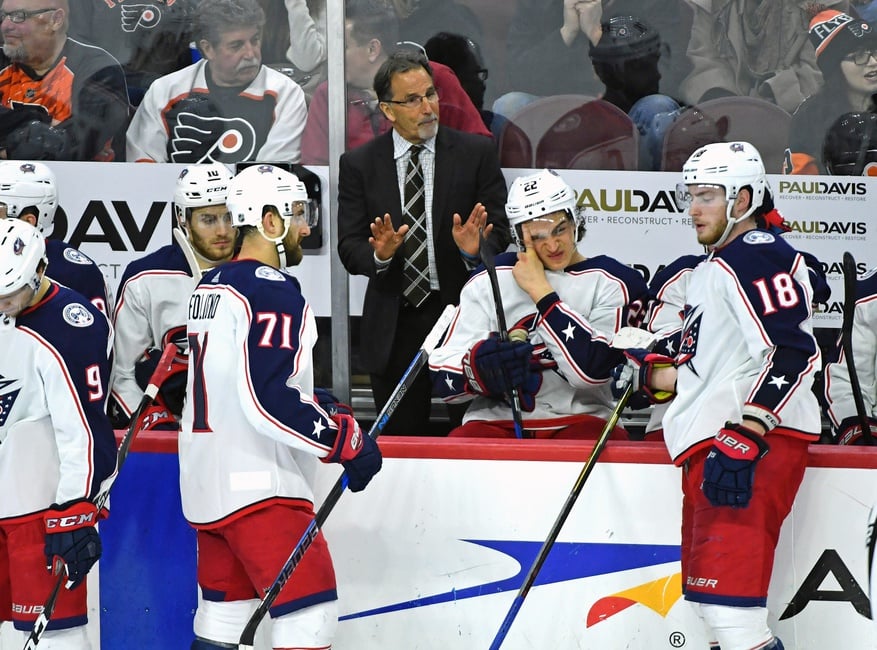 In Tortorella's eyes, Werenski was losing confidence. It seemed Werenski didn't want the puck. "He's just a terrific defenseman in this league, but it's funny when you just don't feel good about yourself sometimes, what happens to your game."
The Blue Jackets are 4-1-1 in the six full games since this move. They've allowed just five goals in the four wins. Jones and Murray have helped to stabilize the top pairing by allowing fewer chances against. The move also has allowed the team to balance the pairs.
Jones has been a fan of this move. Speaking Friday before the game against the Maple Leafs, Jones acknowledged there is a high level of confidence with both his game and playing with Murray.
"He gives me the confidence to make plays," Jones said of Murray. "It's a pleasure to play with him. He's solid. He's smart. He really never finds himself out of position. He's always there for me."
Jones has noticed the scoring chances and goals against have gone down. I asked him if he noticed the difference.
"I have. (Outside of Monday) Less goals these past few games. The good chances against are being cut down. But I don't think it's just us. I think that's the play of all five guys on the ice. When we play the way we can and within our system, we don't give up free chances."
The domino effect has trickled down throughout the lineup. There is a confidence about him and with the team. He was asked how encouraging it was to play toe-to-toe with one of the best in the league in the Maple Leafs.
"Yeah they're (the Leafs) a good team but so are we," Jones said. "We've been playing like it these past few weeks, getting a lot of wins. We have to understand that we belong in every class with every team in this league. As long as we play with that confidence, we'll be good."
So what's been the key to maintaining a high level of confidence?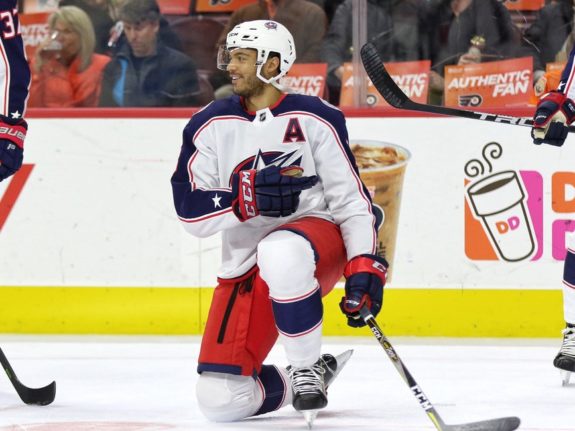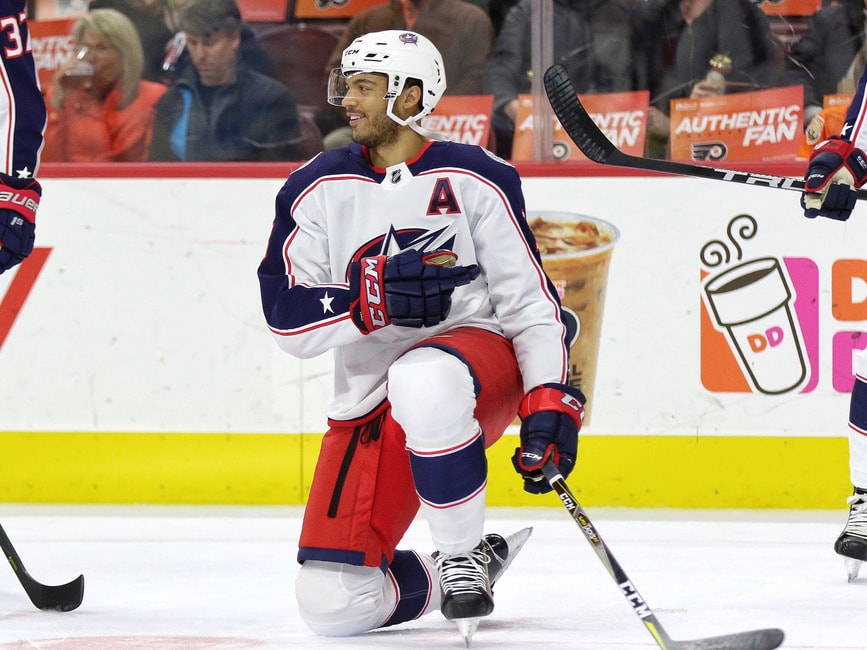 "We're not doing anything. We're just going out and playing hockey. We're not thinking about it at all. You hear that term a lot, just going out and playing. But it's true! There's really no explanation for it. It just happens. Our forwards are making plays. No one is gripping their sticks too tight. Everyone is covering for each other."
The Blue Jackets have done a nice job of drowning out the outside noise and just playing hockey. Tortorella has pushed the right buttons in the early going. Can they keep up the momentum? They host the Leafs Friday and then travel to Pittsburgh on Saturday. It will be a good test to see if their confidence carries over against two of the most talented teams in the NHL.
No matter what happens, the Blue Jackets are just playing hockey and getting good early results, especially from the Jones/Werenski split. We'll see how long it lasts.