The Devils begin the post-All-Star break portion of the season Tuesday night against the Eastern Conference-leading New York Rangers, the first of five times New Jersey will face their arch rivals over the remaining 34 games this season.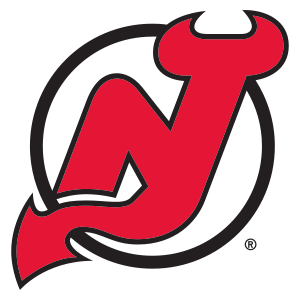 The Devils are currently clinging to the eighth, and final, playoff slot in the Eastern Conference, with several teams hot on their trail. Head coach Pete DeBoer commented on the upcoming matchups with New York as well as the other elite teams in the conference:
"You look at our schedule the rest of the way here and how we do against our division is going to play a big part in where we finish, I think we've got 15 out of 34 against our division."
New Jersey will indeed face the top teams in the Eastern Conference, and so far this season, the results have been mixed. They were beaten in their only contest against the Rangers this season, and have been manhandled by the Boston Bruins and Philadelphia Flyers. The Devils have fared better against the Washington Capitals (#3 seed) and Pittsburgh Penguins (#5 seed).
Heading into the stretch run, winning against these elite teams, as well as holding their own in any losses, is paramount in establishing themselves as a true Stanley Cup contender this spring. If New Jersey continues to get pummeled by the likes of Boston, Philadelphia and the Rangers, they'll be fortunate to sneak into the post season, where they'll face their tormenters in what will surely be a first round exit.
DEVILS NOTES
– D Andy Greene practiced with the team on Monday and it's possible that he will play Tuesday vs. New York Rangers.
-RW Steve Bernier, who was in training camp with the Devils on an unsigned basis last summer, was recalled from Albany on Sunday.