The New Jersey Devils had zero representation at the NHL All-Star Game last weekend, with rookies Adam Larsson and Adam Henrique  pulling out with injuries, and it may have been a blessing in disguise for the team. Coming out of the break, New Jersey has played its toughest, grittiest hockey of the season, with come-from-behind victories over the New York Rangers and the Montreal Canadiens.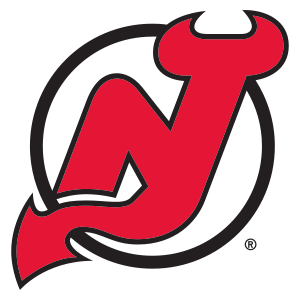 The Devils played a hard-fought, seesaw game against the Rangers, currently the top team in the Eastern Conference, on Tuesday night in Newark, eventually prevailing in a shootout. It was the type of win that a team can rally around, and not just because it was against the arch rival Rangers.
"It will give us a lot of energy, a lot of confidence," said Ilya Kovalchuk, who tied the game in the second period with a power play goal, registered a plus +2 rating, and scored in the shootout. "We never gave up, all four lines played really well."
While the win was a morale boost for the Devils, they came out flat against the Montreal Canadiens at home on Thursday night, falling behind 2-0 in the first period. There's always a danger of a letdown in a team's performance after an emotional win, but head coach Pete DeBoer wasn't so sure that was the case.
"We tried to talk through and make sure there was no emotional letdown from that (Rangers) game," DeBoer said in the postgame press conference after the win over the Canadiens, "I would lean more towards giving Montreal credit, they came to play, and they threw their 'A' game at us in the first period."
Despite falling behind, Zach Parise was able to get the Devils on the board late in the first with his 17th of the season. After surrendering a shorthanded score early in the second, the Habs held a 3-1 lead. That's when New Jersey roared back, scoring four unanswered goals, and dominating the third period.
It was an offensive explosion that showed not only the team's ability to score, but its perseverance. That heart and relentless attitude is something that the Devils will need to call on as they head into a particularly brutal portion of the schedule, in which they'll will tangle with playoff-qualifying teams in five straight games, including the Rangers, Pittsburgh and Philadelphia.
DEVILS NOTES
– Montreal's P. K. Subban hit Devils rookie Adam Larsson with a hard shoulder check late in the third period. Larson had to be helped to the locker room and was diagnosed with a "lower back bruise."
– Devils' Patrik Elias was fined $2500 for boarding Montreal's Mike Blunden in the first period.
– Adam Henrique (groin) was scratched again last night.