Whether it's in the near or distant future, NHL expansion is not a matter of "if," but "when." Now that that is established, the real inquiry is, which cities are most deserving? Does a city like Quebec City warrant a second chance? Or is it more advantageous to explore new frontiers? Does your city deserve an NHL team? It's time to be honest and objective.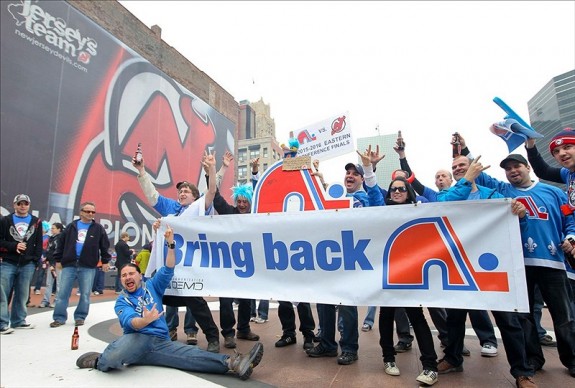 Second Chances
Ask just about any hockey fan in a city without an NHL franchise and they'll tell you, "We deserve an NHL team."
Ironically, this response is just as, if not more popular, from fans in cities who have previously had a team. As absurd as it sounds on the surface, these fans may have a legitimate point. After all, residents in Winnipeg were reunited with their beloved Jets in 2011. So why should Quebec City pay the Pete Rose punishment when their countrymen to the west were handed an exemption?
"Quebec City should be first in line for readmission to the NHL by almost every standard except one: Any expansion plan likely will be linked balancing the conferences. So barring an Eastern club generously (and inexplicably) offering to play in the West, there's no chance that the league's next two clubs will set their clocks by Eastern Standard Time." — Allan Muia, Sports Illustrated
If the NHL expands to four teams, this becomes a non-issue. But if that growth is reduced to two teams, with no relocations, it becomes very problematic. As it stands now, the Eastern Conference is top heavy with 16 teams to the Western Conference's 14. A pair of new teams would even out this imbalance. And relocation would not only balance the scale, it would do so without watering down the product.
Whether it's via expansion or poaching, Quebec City believes they not only deserve an NHL team, but that they'll undoubtedly get one. Construction of the Quebecor Arena began on Sep. 3rd of 2012 with an expectation of being completed by 2015. And while arenas such as this one can be used for duel purposes, the purpose of the project is to accommodate an NHL franchise.
"I think it's only a matter of time before Quebec City is going to get a franchise,"said NHL great, Wayne Gretzky back in November. "I think we all agree it's a good city and it can support an NHL team, especially now with the salary cap rules and the parity we have in the game of hockey.
"When that's going to be, it's anybody's guess. But when they do come back in, it's going to be a strong, solid franchise just like Winnipeg is now, and it will be as successful as they are."
Between Seattle, Quebec & Vegas, I feel 2 will be Expansion, the other gets a Relocation.#NHL would then have 32 teams, 16 per Division.

— Burton (@Adam_13urton) August 28, 2014
Despite the obstacles the Nordiques faced before moving in 1995, the 12-year broadcasting rights for Rogers Communications, along with a hockey starved audience are elements that make Quebec City different from that of the likes of Atlanta, who's now failed twice at the NHL experiment in Georgia.
The Nordiques were victimized by several factors that weren't even an issue in Atlanta at the onset of the Thrashers' franchise. For starters, the value of Canadian currency was lower than it is now, and at the time, Quebec limited their marketability with their unilingual audience by providing only one confidentially owned television station.
Atlanta's fate, on the other hand, may have turned out differently had their circumstances mirrored that of the Colorado Avalanche. But they didn't, and because of it, the futility of both the Flames (Atlanta's original team) and the Thrashers pushed fans into disinterest.
"For the sake of argument, let's imagine that four years before the Thrashers joined the NHL in 1999, Atlanta and not Colorado had been selected as the new home of the Quebec Nordiques. In that case, Atlanta would have received on a silver platter a ready-made powerhouse that won a Cup in its first year and another five years later thanks largely to three future Hall of Famers.

"Instead, it started with a rookie GM, an inexperienced coach and arguably the worst No. 1 overall pick from the worst draft crop in NHL history. And things never got much better from that point on. How do you expect anyone to stand by that kind of performance? Much like the Coyotes until recently, the Thrashers never gave their fans a chance. We're only now learning that Glendale is not a hockey market because the Coyotes have turned the corner on the ice and still struggle mightily to attract more than a small core of loyal fans." — Ken Campbell, The Hockey News
This doesn't exonerate Atlanta from the less than ideal destination for NHL hockey. After all, the Columbus Blue Jackets have made the playoffs twice since the 2000-01 season, and the Minnesota Wild missed the post-season eight times in the same amount of time.
But what about Cleveland, Hartford, or Oakland?
These other cities who were at one time NHL cities are automatically written off for several reasons.
1. NHL realignment shifted Detroit and Columbus from the West to the East, and for good reason. Although not as extreme, it was like having the Carolina Panthers as a member of the NFC West in the NFL. It's already a stretch for the Chicago Blackhawks to be part of the Western Conference, so even if Cleveland and/or Hartford were added, more tinkering with realignment would be next to impossible. Their presence in the league would merely keep the number of teams in each conference disproportionate.

2. Close geographical proximity to other NHL teams can be a double-edged sword. It can create an intense interest based on the rivalries they create alone. But the competition over market space increases the difficulty in gaining and sustaining support. This doesn't affect Hartford as much as Cleveland. But as popular as the Whalers once were, and are (after 17 years without hockey), other markets have utilized the time frame of nearly two decades to move in on Hartford's fan base. The Bruins, Rangers, and Islanders have had nearly an entire generation to woo fans, decreasing Hartford's odds at gaining a second chance for NHL hockey.

3. Oakland is a sports market on life support to this day. Evidence of that is seen in recent news of the Oakland Raiders exploring a move to San Antonio, Texas. And they're not alone. The possibility of Oakland losing multiple teams in the near future is a likelihood worth gambling on. The Golden State Warriors will be in San Francisco for the 2017-18 season for the same central reason the Raiders are looking to leave for a second time: outdated and ineffective accommodations. This doesn't make the city attractive to the NHL in any way.

4. The NHL already has a strong presence in the state of California. Adding a fourth team to the mix is silly considering the state to the north has Portland as a viable candidate for NHL expansion.
This leaves Quebec City as the city most deserving of a second chance. But although they may deserve an NHL team, the situation has to be right. Otherwise, the 689,000 square foot complex will be used for anything but NHL hockey.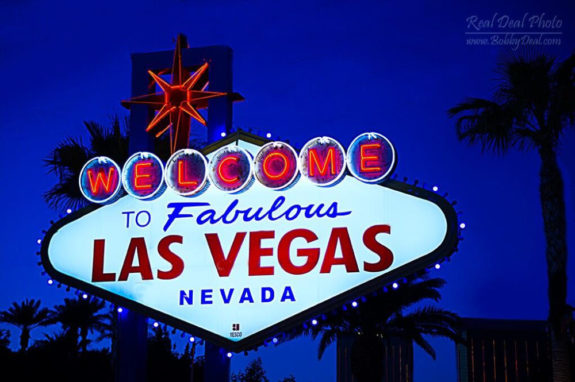 The Newbies
With Quebec City looking to mirror Winnipeg's resurgence to relevancy, other feasible options remain. Las Vegas and Seattle stand to be the clear frontrunners out of this group, but other possible destinations such as, Portland and Hamilton, Ontario all make more sense than not.
With relocation not factored in, all of these cities would easily fit into the Western Conference, solving the uneven balance in numbers between the two conferences. Furthermore, they all offer a unique aspect of value to the league.
If the reports that the NHL in Las Vegas is a done deal are true, then commissioner Gary Bettman deserves a place in school textbooks as a pioneer. That's because his brand would be the first of any of the four major sports leagues to occupy the world's top tourist destination. The fact that the entertainment capital of the world has yet to have a major team of their own to this point is perplexing enough as is. That confusion only grows at the criticism the city receives in regard to hockey.
The NHL is expanding to Las Vegas? That's quite a…

***puts on sunglasses***

… gamble

— RG3 (@rascalgas) August 27, 2014
The economic foundation sits comfortably on tourism, gambling, and business. In other words, it's like the funeral industry – they'll never go broke. And if the threat of gambling and night life is used as an argument to keep the league out of Vegas, it's beyond simple to debunk. First, gambling is now a worldwide entity. You don't have to be in Las Vegas to do it. The same applies for the player who likes to party. It's funny how that's not an issue with New York. And the one time roadblock of lacking an arena has now been defeated with a 20,000-seat arena that's being built at this very moment.
"MGM and AEG are in the process of building a 20,000-seat facility that might be done by the spring of 2017 … In the meantime, either UNLV's Thomas & Mack Center or Orleans Arena could be short-term options … The league has already attempted to establish a footprint in Sin City by holding its annual awards show there each June … Imagine if the NHL was the first of the Big Four North American pro sports leagues to have a franchise in Vegas? Can't you see the smile on Bettman's face right now? … Would make geographical sense in terms of being a natural rival with Arizona and the three California-based teams." — Mike Zeisberger, Toronto Sun
Seattle is equally worthy of being awarded a team. Their geographic location is close enough to Vancouver to generate an instant rivalry, yet spaced out enough in that their existence wouldn't overflow a general area.
"I think the demographic base (in Seattle) and the desire of the NHL in that marketplace is the perfect match right now. The expansion of the NHL into the Pacific Northwest, with Vancouver and the presiding area, makes it a perfect fit," said aspiring owner, Victor Coleman. "There are built in synergies. That's a 'Day 1' rivalry."
If I'm running the #NHL I'm putting expansion teams in Vegas and Seattle, and moving the Panthers to Quebec. Don't want to see 2 TOR teams.

— Drew Spevak (@DrewSpevak) August 27, 2014
After losing the Supersonics in 2008, fans in Seattle have shown their value with their attendance and energy. Last season, Seahawks fans set a Guinness World Record for loudest crowd noise.
"The Seahawks fanbase reached a noise level of 131.9 decibels during Sunday night's game against the NFC West rival San Francisco 49ers at CenturyLink Field, setting the Guinness World Record for crowd noise.

"Former Seahawks defensive lineman Joe Tafoya and his "Volume 12" group were behind the fan-driven effort that set out to top the previous Guinness World Record of 131.7 decibels set two years ago during a soccer match in Istanbul, Turkey." — Tony Drovetto, Seahawks.com
The fanaticism in Seattle isn't exclusive to football either. In 2013, Forbes Magazine reported the Seattle Sounders as the most valuable MLS franchise. After breaking five straight attendance records throughout their existence, it's easy to see why.
"The instant rivalry with Vancouver, the fact that it's a largely untapped market with deep enthusiasm for another marginalized North American sport (their Seattle Sounders are beloved on an absurd level, drawing 40,000-plus every weekend with ease, the most in Major League Soccer by nearly half). It's all so attractive." — Ryan Lambert, Puck Daddy
The popularity of MLS in Seattle is huge to the projection of how a possible NHL team would be embraced. Much like soccer in the U.S., hockey's appeal is growing. That prevalence still isn't enough, however, to legitimately compete with a league such as, the NFL. Back in January, a Harris Poll revealed hockey to be the sixth most popular sport in the U.S., trailing pro and college football, baseball, auto racing, and pro basketball.
Where was soccer on that list? Ninth, behind the previously mentioned, as well as college basketball and golf. Seattle's love affair with their soccer team demonstrates a perfect match for a league looking to broaden their fan base.
https://twitter.com/stevezipay/status/504445347633315840
Portland shares Seattle's alluring location, but after further investigation, do they really deserve an NHL team? Sure, the city has maintained an NBA franchise since 1970, and yes, a potential team would already have the Rose Garden to call their home barn. But haven't they balked at this opportunity once before?
"Portland could have had NHL hockey years ago, but (Paul) Allen — after initial interest — changed his mind and said no. Does anybody remember how close the Pittsburgh Penguins came to re-locating to Portland? That was the NHL's Doomsday plan if all else failed in Pittsburgh. Allen had actually set aside money (I think it was over $60 million) for the purchase. But Mario Lemieux rode in to the rescue.

"There is nothing to suggest Allen has changed his mind and wants to share his arena with the NHL." — Paul Buker, The Oregonian
Would love a NHL franchise in Portland but Blazers owner Paul Allen won't have it.

— Cory 🏒🏀🥪 (@corydtweets) August 27, 2014
If Trail Blazers owner Paul Allen wants to hoard business for his basketball team, so be it. It's not like the NHL doesn't have options. Especially in the Pacific Northwest.
The idea of the NHL in Hamilton, Ontario is nice in that it would add a team in hockey's home country, but like Portland, it is also unlikely.
"For years, decades, Hamilton has been a potential NHL destination. When Jim Balsillie came along and tried to strong arm a relocation of Nashville and then Phoenix, the idea of Hamilton in the NHL hit new heights. He even started selling season-ticket packages before he had acquired the team. But, Copps Coliseum (or FirstOntario Centre) may be too antiquated for the NHL now, when you consider the new buildings going up and the newer ones potentially on the way. Hamilton's arena seats 17,383 for hockey, but the market may interfere with two long-standing NHL teams. One is Toronto, but the bigger sticking point is how a Hamilton team might impact the Buffalo Sabres. That franchise has had its own problems in the past and though the arrival of a Hamilton NHL team wouldn't automatically doom Buffalo, it may not be something the league would want to risk. Hamilton is becoming a longer shot to land an NHL team with each passing year – right now, it's as likely to get a big-league hockey team as Saskatoon." — Rory Boylen, The Hockey News
Obviously, a lot can happen between now and the fruition of NHL expansion. Much like presidential primaries, a formidable candidate can leap out to the front of the pack unexpectedly. But if or until that happens, Las Vegas, Seattle, and Quebec City all deserve an NHL team. The existing NHL cities, and even a possible second team in Toronto, is a different discussion on a different day.