With the World Cup of Hockey making headlines, dreamy rosters are starting to take place as experts pencil in who they think is going to be on each team. If there was a roster that would likely beat anyone in the World Cup of Hockey, it would be a roster made up of NHL captains.
The 27 current players who are NHL captains hold one of the highest regards in hockey. They also happen to make up a group that includes some of the most talented players on the planet.
That might not be the case for all captains (sorry, Willie Mitchell), but for the most part captains are among the NHL elite. Some captains aren't always deserving of the "C" when you consider their role both on and off the ice, but regardless this group of players is rich in talent.
When dreaming up an 18-man roster solely made up on NHL captains, some tough decisions have to be made regarding who gets left off the roster. These decisions would be even tougher once the remaining teams decide to name their captains, but regardless it is still a tall task. Deciding what the line combinations for this all-captain team is where the real fun begins, and this is what I came up with:
Forwards
First Line: Alex Ovechkin-Sidney Crosby-Steven Stamkos
Can't say there was too much trouble forming this formidable first line. You can't really go wrong with having arguably the best three hockey players in the world leading your team. Sidney Crosby finished first overall in points per game last season and leads the league in points over the last two seasons.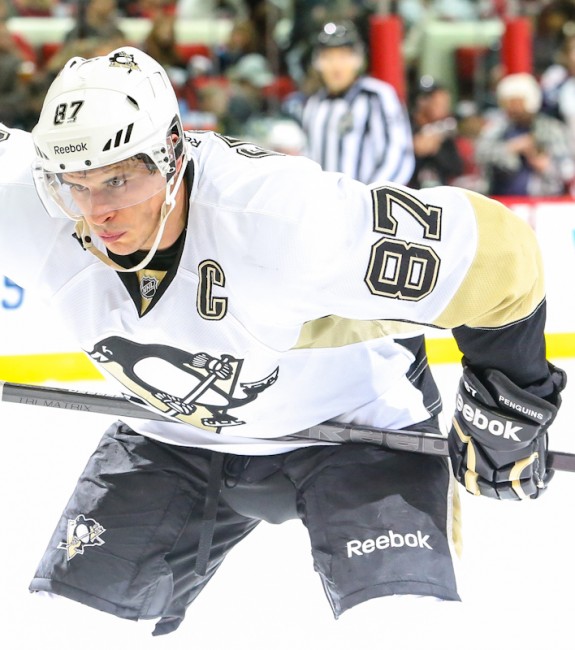 Flanking him on the wing are two of the most dangerous snipers in the game. Alex Ovechkin led the league in goals last season for the third year in a row. The last player to win the Rocket Richard Trophy other than Ovechkin? That would be Steven Stamkos, who won it in 2010 and again in 2012.
There has been some talk in Tampa Bay about how Stamkos is unhappy about being put on the wing, but there is no word on if he would mind playing on Crosby's wing.
Second Line: Jaime Benn-John Tavares-Claude Giroux
Here are three more brilliant hockey players that make up this second line. It almost doesn't feel right to give these individuals the designation of a second line since Benn and Tavares finished first and second in NHL scoring last season. In fact, these three outscored the trio of Ovechkin, Crosby and Stamkos last season with 246 points compared to their 237.
This line is also a reminder of how much of a crapshoot the draft can be. While Tavares was a former first overall selection, Benn was a fifth round pick in 2007 while Claude Giroux was the 22nd overall pick in 2006. Benn is only behind Patrick Kane and Jakub Voracek for points from that draft class with 359, while the Rangers don't need a reminder of Giroux's selection, considering they drafted AHL standout Bobby Sanguinetti one pick ahead of Giroux.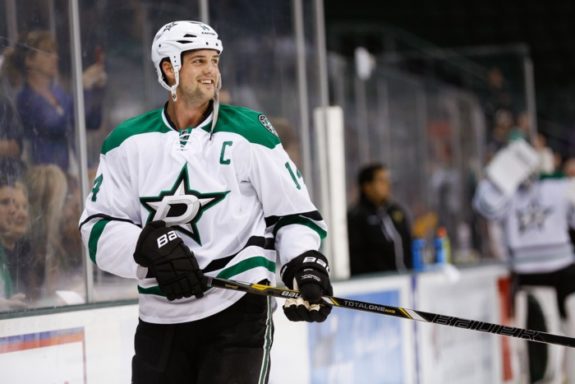 All three players are in their mid-20s and figure to elevate their superstar status even higher in the coming season. Since all three are Canadian-born players, watch for them to come together on a line during the World Cup of Hockey next year.
Third Line: Henrik Zetterberg-Jonathan Toews-Henrik Sedin
While both Henrik Zetterberg and Henrik Sedin are getting up there in age, this line has three of the smartest hockey players currently in the NHL.
Zetterberg and Sedin have both had to endure questions about their age and if they are going to regress. Despite the criticism, they both remain two of the smartest hockey players in the NHL. Both these 34-year-old Swedish captains would move the puck around seamlessly with their world class linemate.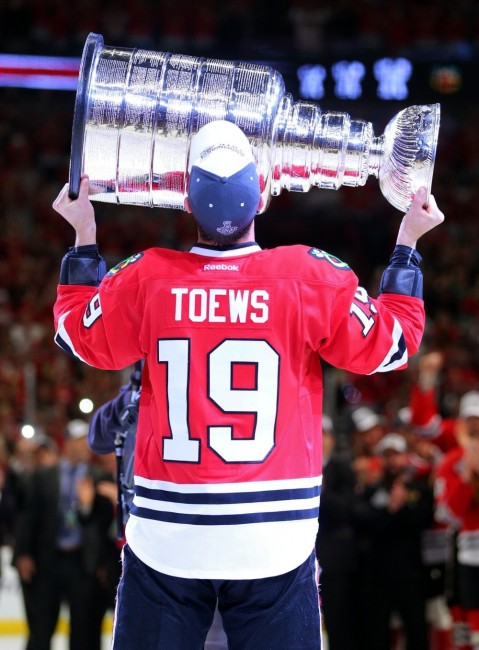 While Zetterberg and Sedin are known for their skills with the puck, Toews should be the center on this line due to his two-way ability. Toews was the 2013 Frank J. Selke trophy winner, and was runner-up for the award during the last two seasons.
One problem with this line is that Sedin and Toews are both natural centers. The same problem exists on the first two lines between Crosby/Stamkos and Tavares/Giroux. But hey, this is all hypothetical anyways. Maybe Henrik can channel some of his inner Daniel Sedin, who actually plays the wing in Vancouver. Regardless, this line would move the puck so well that whoever plays center wouldn't matter anyways.
Fourth Line: Gabriel Landeskog-Ryan Getzlaf-David Backes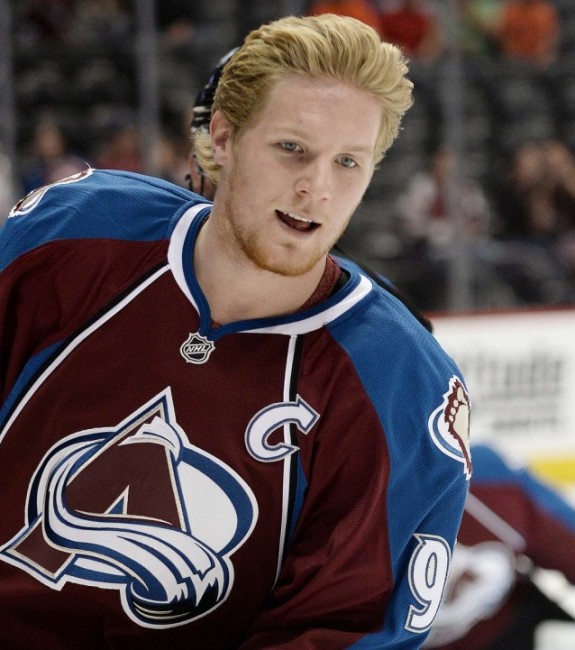 This is the heaviest line of the bunch and would create a mismatch for whatever opponent they were playing against. Despite being on the fourth line of this hypothetical team, Getzlaf is still one of the best playmakers in the league.
Although Landeskog and Backes don't quite pose as much of a threat as Corey Perry, they both still have the ability to bury the puck. This would also give Getzlaf two viable scoring options as compared to the one he has in Anaheim.
Defence
First Pair: Shea Weber-Erik Karlsson
Although they have two very different styles, these two defencemen would compliment each other very well if they were on the same team. Karlsson is one of the most dynamic defenders in the game and, although he is only 25 years-old, he already has two Norris Trophies under his belt.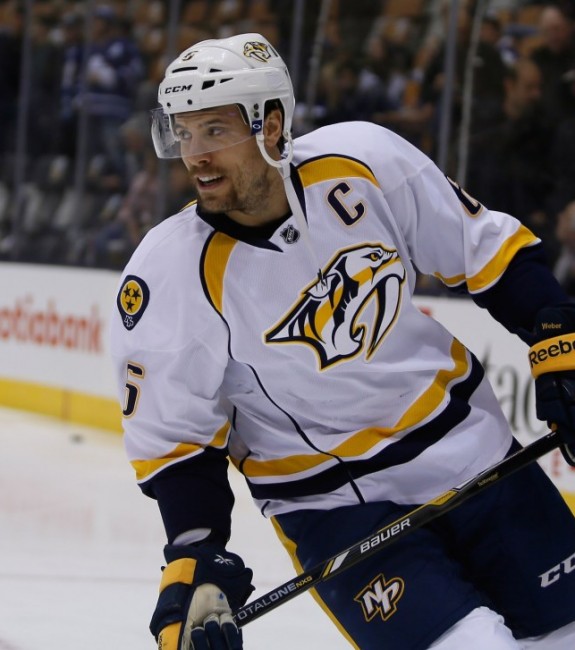 Who would have thought that Weber could possibly have better defensive partners other than Ryan Suter or Roman Josi? In this hypothetical situation, it is possible. Just imagine Karlsson feeding Weber the puck on the power play.
Second Pair: Mark Giordano-Ryan McDonagh
This might not be the case anymore, but it can be argued that these are two of the most underrated defencemen and captains in the league. They both have a very strong two-way game, with Giordano's offensive upside being a little bit higher than McDonagh's.
Third Pair: Dion Phaneuf-Zdeno Chara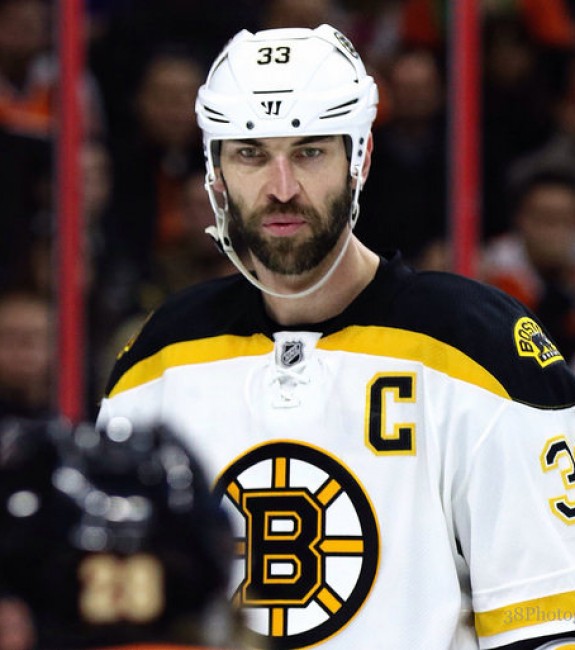 This would have been a scarier defensive unit about five years ago, but nonetheless remains a solid pairing. These two defenders would likely make a better shutdown pair with their offence slipping in recent years. No coach would want to put their forwards out against this pairing, and no player would want to stand in front out either of their shots.
Goalies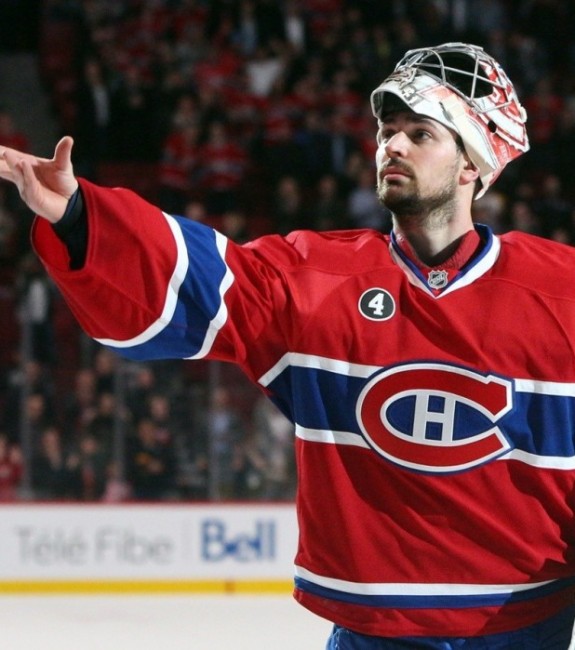 Carey Price
Well a star-studded line-up needs a goalie worthy enough to be in that designation, so how about adding the Hart and Vezina winner from the 2014-15 season? Who knows, there isn't a captain in Montreal yet, so maybe Canadiens general manager Marc Bergevin pulls a Mike Gillis and names his goaltender captain. Wouldn't be the first time that it's happened…
Roberto Luongo
Speak of the devil. I guess the only other logical option here is to add the only goalie in the NHL who has actually been the captain. He was the first goalie to be named captain since the 1947-48 season when Bill Durnan was captain of the Montreal Canadiens. It didn't work out so well for Luongo and the Canucks, so it could be some time until we see another goalie become an NHL captain, unless Marc Bergevin is reading this.
Who Missed The Cut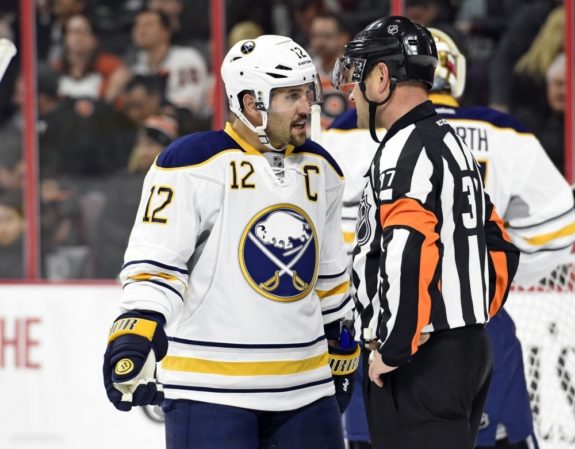 Easy Choices: Shane Doan, Brian Gionta, Dustin Brown, Willie Mitchell, Andrew Ference
There were nine NHL captains who didn't make the cut, and for me it was easy not to include these five. Shane Doan is the longest-serving captain currently playing in the NHL, but at 38-years old, he just doesn't have what it takes to usurp one of the other captains. Brian Gionta is in the same boat as Doan at this point in his career.
At 30-years old, it's hard to suggest that Dustin Brown has passed his prime, but his offensive numbers speak otherwise. His point totals have taken a plunge over the last two seasons, recording 27 points in both 2013-14 and 2014-15 despite only missing three games. Can't say he was challenging for a spot on this team.
Willie Mitchell and Andrew Ference are both serviceable captains and good leaders on their teams, but at this stage of their careers, they clearly aren't any better than the six defencemen chosen ahead of them.
Close Calls: Eric Staal, Nick Foligno, Mikko Koivu, Andrew Ladd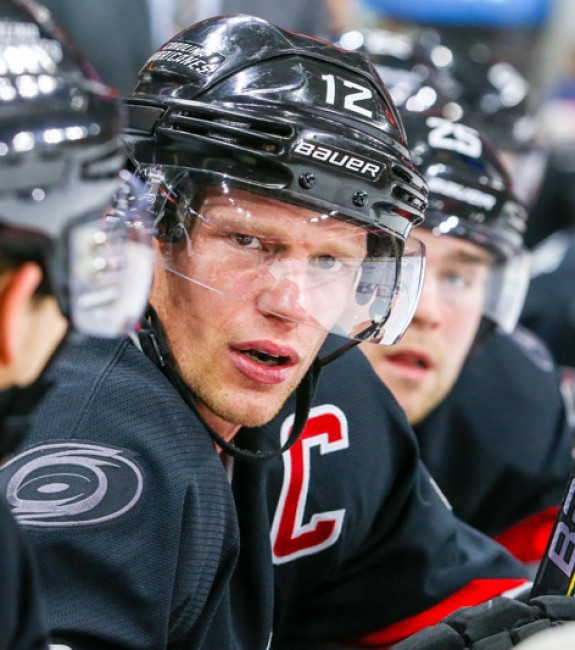 It wasn't an easy choice for me to leave these four forwards off of the all-captain roster. When I put together the lines, nine forwards were locks while I had Sedin, Landeskog and Backes on the fence.
Eric Staal and Mikko Koivu had their offensive numbers drop last season and will need to prove themselves this year to show it wasn't a one-off. The opposite is true for Nick Foligno, who exploded offensively and now has to prove that he can do that on a consistent basis. Regarding Andrew Ladd, it was a toss-up between him and Backes. I went with Backes because, despite their similar play, he is a right-handed shot and a better fit on the right-wing.
Don't agree with my selections? Feel free to leave your thoughts in the comments.