The Kyle Dubas era has officially commenced in Pittsburgh as he completed a blockbuster trade. On Sunday, the Pittsburgh Penguins announced that they had acquired the 2023 Norris Trophy winner Erik Karlsson along with forwards Rem Pitlick and Dillon Hamaliuk as well as a 2026 third-round draft pick. In exchange, the Penguins gave up a 2024 first-round pick and a 2025 second-round pick along with forwards Mikael Granlund and Nathan Legare, defensemen Jan Rutta and Jeff Petry, and goaltender Casey DeSmith. The full details of the three-way trade are much more complicated but that is the trade from Pittsburgh's side.
There are many different angles that the trade can be analyzed from, but the most simple is that the Penguins got significantly better. The addition of Karlsson has the potential to be game-changing, literally. He immediately becomes the best player on the Penguins' blue line without a shadow of a doubt.
Short-Term Effects
Karlsson adds much-needed offense to the Penguins' roster. At 5-on-5, they ranked 21st in the league in goals-for during the 2022-23 season. Although he may not be able to replicate his career-best 101-point season from last year, he's averaged a consistent 0.83 points-per-game (P/G) throughout his career. He averaged the same amount with the Ottawa Senators and San Jose Sharks, making this the benchmark for his performance. However, it should be taken into account that he is 33 years old and may not be able to carry this same pace throughout his tenure in Pittsburgh. Yet, there is still a great possibility that he is able to maintain this level for the next season at the very least.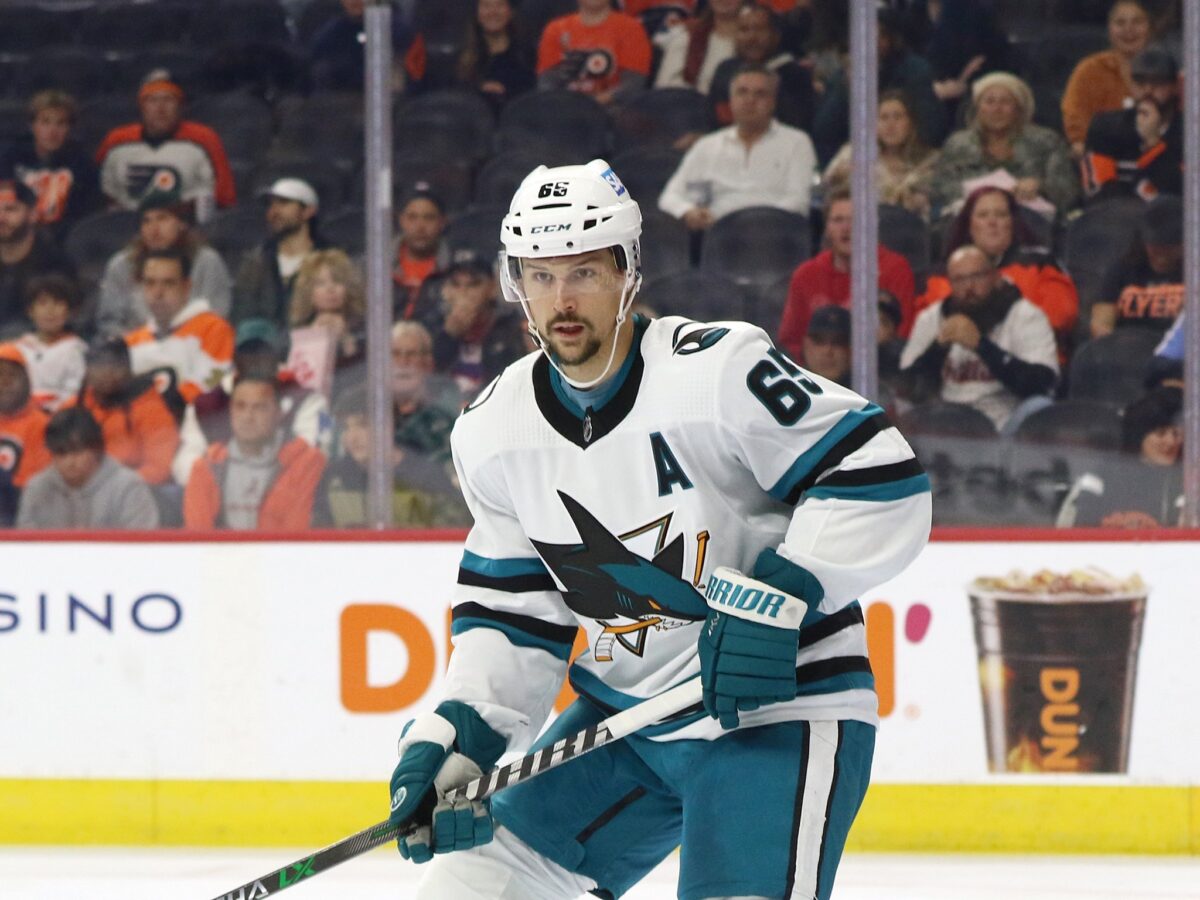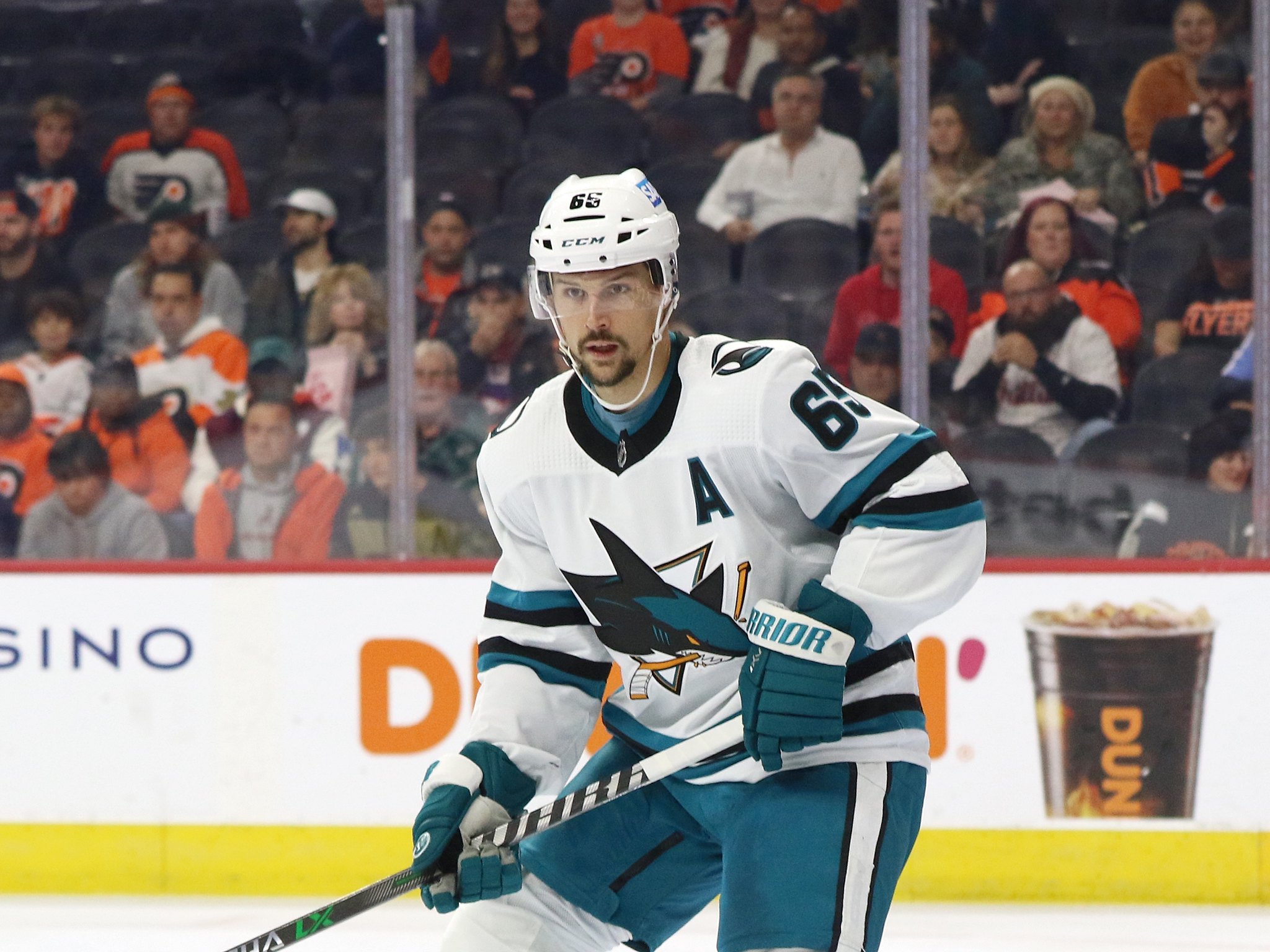 Surprisingly, despite his elite offensive talent, Karlsson was not the most productive in San Jose on the power play. Over the past five seasons with the Sharks, he only produced 11 goals and 67 assists through 293 games on the man advantage. This might not be as much of an issue with the Penguins, though, given their abundance of high-end talent that the Sharks lack. He could immediately upgrade the Penguins' stagnant 14th-ranked power play.
Related: Grading Penguins' Blockbuster Trade for Erik Karlsson
The one area where Karlsson struggles is in his own zone. He has had trouble defending, likely stemming from his extensive leg injuries. If he is to continue this trend, he will have to outproduce his opposition, which should not be an issue. His poor defensive play could also be offset if he is paired with a more defensively sound partner. All-in-all, this shouldn't be an issue with Karlsson in Pittsburgh.
The Karlsson acquisition also impacts other parts of the roster in the short term. Although Granlund had his struggles in his time with the Penguins, Dubas and company were clearly not interested in giving him the chance to bounce back. He likely would have had a decent impact in the middle six, but the team must be confident in their other depth acquisitions made earlier in the summer as well as Pitlick from this trade. He is the only player of significance traded away at forward, but on the back end, the losses of Petry and Rutta have an even larger impact.
---
Latest News & Highlights
---
Karlsson is a clear upgrade over Petry who will probably have his ice time replaced by him and/or Kris Letang. Rutta, on the other hand, leaves a hole that could be occupied in part by younger players like Pierre-Olivier Joseph or Ty Smith. This will undoubtedly be better for the future of the club and in the short-term signals a shift from more defensively sound players to players with higher upside and offensive talent.
Between the pipes, the loss of DeSmith makes the depth weaker at that position. It also makes Alex Nedeljkovic the clear backup goaltender, which is a risky proposition given his struggles in recent seasons, and adds pressure to starter Tristan Jarry who will need to perform, especially if Nedeljkovic's play falters.
It should also be noted that in this trade the Penguins were able to clear up $3 million in cap space. This makes it considerably easier for the team to become cap compliant on opening night, which will let them accrue cap space throughout the season (assuming the team doesn't exceed the cap ceiling through their long-term injury reserve [LTIR] pool). This has the added benefit of making it easier for the team to make acquisitions at the trade deadline.
Long-Term Effects
As previously mentioned, giving opportunities to young players like Joseph and Smith could pay dividends in the future. If they can develop into capable NHL defensemen they could be very valuable over the next few seasons. They could also prove to be valuable trade chips after the current core's time runs out and the team is looking to rebuild. As well, Granlund's roster spot is now vacant and will hopefully be occupied by one of many potential candidates looking to break out.
There is also the possibility that the acquisition of the offensively talented Karlsson makes the team less inclined to give Joseph or Smith more ice time. If that is the case, this would harm their development and could make them unable to properly develop into full-time NHL blueliners.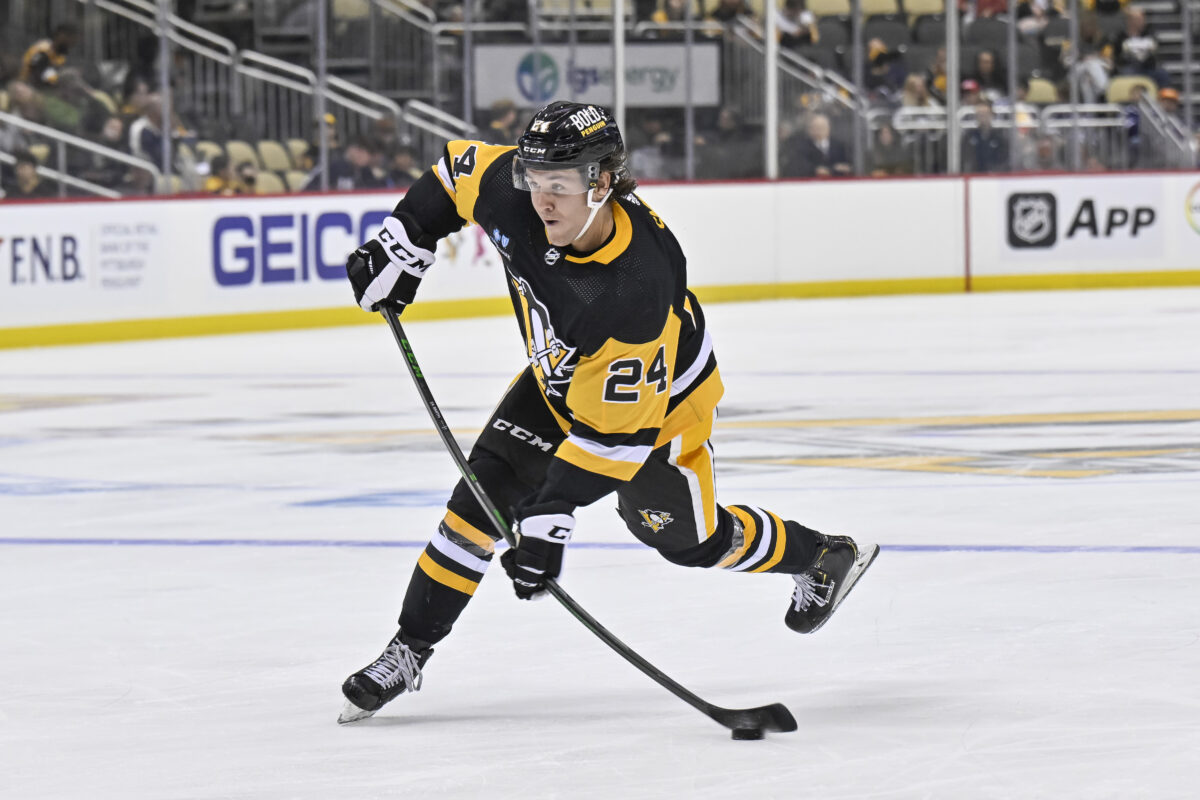 Although it is looking far ahead and is a little outlandish, if Karlsson does keep up his play for the next three seasons, he could also be a valuable trade candidate. Sidney Crosby's contract is set to expire in 2025 with Evgeni Malkin and Letang expiring the year after. If the team can win another Cup and it's becoming clear that the players will retire at the end of their deals, Karlsson could be traded in the final season of his contract. In the final season, his deal would be able to be retained by 50 percent to $5 million, and assuming his play hasn't fallen off a cliff, he could be a highly sought asset at only $5 million and could allow the team to recoup assets in a trade.

The Penguins have tied themselves to this core for the foreseeable future and have given up two high draft picks and a prospect in an effort to double down. If this trade works, those picks will be late-rounders and thus, the acquisition of the third-round pick could prove to be much closer in value to a second-round pick. If it doesn't, then the Penguins will be on the hook for four years of Karlsson at a $10 million annual average value (AAV) cap hit.
All stats and information from Hockey Reference
All contract and salary cap information from CapFriendly