Facing Off is a weekly column debating five of hockey's hottest topics each and every Monday. From current events like trades and hat tricks to bigger-picture stuff like scandals and expansion — you name it, we're debating it. Albeit, not always with a serious tone. We're keeping this column light, so keep that in mind when reading, and feel free to join in on the fun by leaving a comment. Facing Off also has its own Twitter handle now (@FacingOff_THW), so follow us there and get in on the debate.

This week marks another milestone for Facing Off — our biggest to date — with this being the 52nd edition, meaning we've made it through a whole calendar year.
The official anniversary is not until August 3, when it all started with myself and Andrew Bensch debating whether Connor McDavid was a lock for the Calder, whether Alex Semin would boom or bust in Montreal, whether Las Vegas and Quebec City were the right markets for expansion, who we preferred as a top-line centre — Ryan O'Reilly or Derek Stepan — and whether we liked the new 3-on-3 overtime format.
Ahh, yes, we've come a long way since then. Now, we have Auston Matthews taking the hype torch from McDavid after signing his entry-level contract with the Toronto Maple Leafs this past week.
Semin has gone home to Russia and won't likely be on Las Vegas' radar for next June's expansion draft either. Quebec City was left out in the cold, while the 3-on-3 tiebreaker has proven to be a big hit amongst fans, players and league officials. That O'Reilly-vs.-Stepan debate can carry over to this coming season after they produced similar stat-lines in that role. Stepan scored an extra goal (22) in an extra game (72), but O'Reilly registered eight more assists (39) and seven more points (60) in his Buffalo debut.
Back to the present, Sebastian Hedley-Noble is back this week to debate some offseason storylines, ranging from arbitration cases to analytics, trade optics to playoff chances.
What's going to happen with Tyson Barrie? Rank these potential outcomes from most likely to least likely: sign short-term, sign long-term, go to arbitration or be traded before Friday's hearing? How far apart do you think they are in terms of salary? What numbers do you expect the team and player to submit? What do you think is a fair settlement or contract? Any chance Colorado walks away from the arbitration award?
FISHER: Not that long ago, I was almost convinced Barrie would be an Oiler, that Edmonton would find a way to acquire him as a much-needed offensive defenceman capable of quarterbacking the power play with a booming shot from the point. For whatever reason, those rumours have faded away and that ship seems to have sailed, which suggests Barrie will be staying in Colorado one way or another.
To rank those outcomes, I'd go arbitration, short-term, long-term and, lastly, trade. The reason those rumours about Barrie being available were out there stemmed from speculation of a wide gap in contract negotiations and the fact Barrie shares the same agent as Ryan O'Reilly, who the Avs failed to retain in trading him to Buffalo last offseason. Make no mistake, there was a lot of smoke about a similar scenario playing out for Barrie, and those rumours could resurface as Friday's hearing gets closer.
If that gap doesn't get narrower and no extension is agreed to in advance, I'm expecting more than $1 million and possibly upwards of $2 million separating the two sides. I'm anticipating the Avs to come in right around $4 million and for Barrie's representatives to be asking for at least $5.5 million. I honestly think Barrie is worth what he's asking, but I suspect Joe Sakic, Patrick Roy and the Avs' owners beg to differ.
That's why I see arbitration as the likeliest scenario, but I do foresee Barrie's awarded salary beginning with a 5 not a 4. The Avs won't walk away, they will suck it up and take the two-year option, with Barrie still being a restricted free agent in the summer of 2018.
What's going to happen with the #Avs and Tyson Barrie? What's the most likely outcome? #NHL #THW

— Facing Off (@FacingOff_THW) July 23, 2016
As a follow-up, what is Tyson Barrie worth if it goes to arbitration on Friday? #Avs #NHL #THW

— Facing Off (@FacingOff_THW) July 23, 2016
HEDLEY-NOBLE: Oh yes, I've been waiting for this! I see you wanted this one out of the way quickly, so you put it as the first topic eh? I told you Edmonton fans (you included Larry) to stop penciling Barrie into your mock lineups for next season as if it were written in stone, but did any of you listen!? No!
Do other fans assume, for some reason, the Avalanche like giving away their best players based solely on dealing O'Reilly? A deal they will come out on the winning end of sooner than you think, at that. Colorado had the luxury of having Matt Duchene and Nathan MacKinnon as other center options, they do not have that same luxury when it comes to offensive defenseman like Barrie. So, no, the Avs weren't going to trade a valuable piece of their core unless they felt the team would benefit — obviously they do not. That doesn't mean the Avalanche weren't listening to calls or entertaining the idea. Doubtful in my mind, however, that this is still the case.
As Larry mentioned, the trade rumors all stemmed from Barrie having the same agent as O'Reilly, and that's about it. Sakic came out and stated a couple times that Barrie would be in Colorado "one way or the other." Those were not the same words used in the O'Reilly case, nor does it have the same feel whatsoever. It's only a matter of dollars and time now.
My prediction of outcomes differs from Larry's in just one way, a bit more optimism on my end. I'd rank them long-term, arbitration, short-term and, lastly, a very improbable trade.
On the actual numbers for the contract, I'll guess that the Avalanche want him signed long-term for around $5 million per, but I could see Barrie's agent asking for more, maybe around $6 million. I don't think the Avalanche realistically believe they can get him locked up for $4 million. I say if it gets to arbitration, it'll come down to $5.5 million, and the Avs certainly will not walk away. Barrie is an ELITE offensive defenseman in the NHL today — he's absolutely worth that.
Thoughts on the Rangers and Senators swapping centres last week, Derick Brassard for Mika Zibanejad?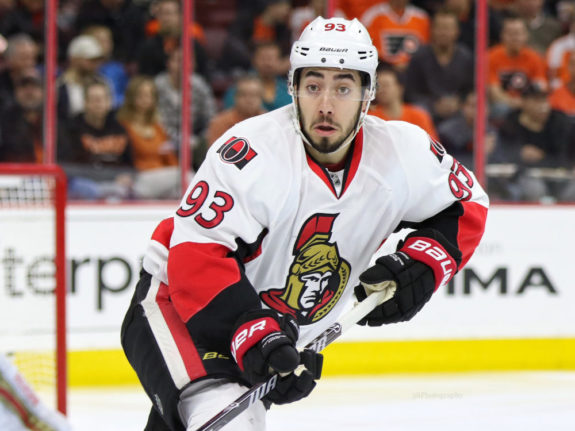 FISHER: I like that deal for the Rangers long-term and, to a lesser degree, for the Senators short-term. Brassard is the better player as of today, or as of the end of last season anyway. Brassard is kind of becoming the next Daniel Briere in that he's getting better the closer he gets to 30 years old. Brassard is from nearby Gatineau, Que., played part of a junior season for Guy Boucher a decade ago, and is good friends with Senators defenceman Marc Methot. So you can see how that should, well, could be a good fit for Ottawa over the next few seasons.
From a Rangers' perspective, Zibanejad has been coming on strong, he's younger and bigger, skates well and has a good shot. There's a lot to like about the player that New York is getting back, a lot of upside, and the Rangers also landed a second-round pick in exchange for a seventh-rounder. That pick swap for the 2018 draft tilted the trade in the Rangers' favour, in my opinion, because I felt the value wasn't far off as a 1-for-1.
Zibanejad is cheaper too, but don't expect that to last much longer. He'll earn $2.625 million this coming season, but if Zibanejad puts up a similar stat-line, he'll be doubling that salary soon enough. Zibanejad scored 21 goals and totalled 51 points in 81 games last season — the same number of goals but eight more assists in two more games than Rangers forward Chris Kreider, who just signed a four-year extension averaging $4.625 million. Brassard is making $5 million on the dot for three more years, and Zibanejad will likely be in that neighbourhood too starting in 2017-18 barring a setback. If Zibanejad takes another step forward with the Rangers, which is entirely possible, he could be worth more than Brassard on a long-term deal and maybe just maybe the Senators were pinching pennies again in anticipation of that potential.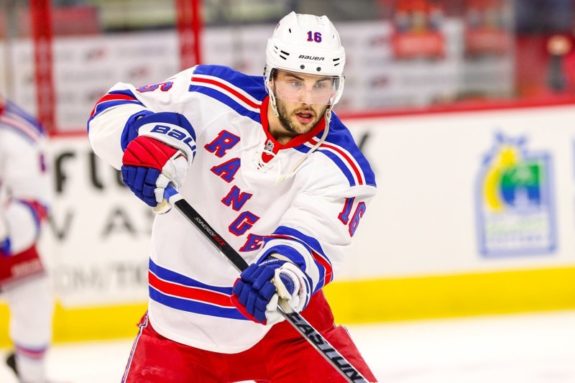 HEDLEY-NOBLE: Both teams walk away happy from this deal, though I like it a bit more for the Senators. Brassard is what the Senators need, to go along with Kyle Turris down the middle. While Zibanejad is a solid player who can slot into the Rangers' top-six or play the third-line center position just as well.
The Rangers will be happy since they cleared some precious cap space and acquired a second-round draft pick. Though Brassard will have the bigger impact for his new team in Ottawa.
With the likes of Brassard, Turris, Bobby Ryan, Mike Hoffman, Mark Stone, J-G Pageau and Curtis Lazar, amongst others, the Sens are a much more threatening team offensively now.
The Rangers, on the other hand, take a step back, just by losing the better player in the deal. Zibanejad is a solid player as I said before, but I don't see him taking that next step in New York. Then again, I could be absolutely wrong!
Do you think the addition of Brassard makes the Senators a playoff team on paper as of today?
FISHER: No, I don't. That's the confusing part of this trade for me. The Senators seem to think Brassard will put them over the top, but I don't see him as that kind of impact player. Brassard should help Ottawa's playoff push, but I don't think he'll do enough to get that team into the postseason.
Boucher's addition behind the bench, along with Marc Crawford as his associate coach, will probably have a bigger impact than Brassard. Assuming Ottawa gets Hoffman under contract — through arbitration on Aug. 4 or beforehand — the Senators could have a pretty potent offence by committee.
I'm anticipating a breakout season from Lazar and more offence from defencemen Cody Ceci and Chris Wideman. If Erik Karlsson stays healthy, Clarke MacArthur gets over his concussion, and the Senators get above-average goaltending from Craig Anderson and/or Andrew Hammond, then playoffs are a possibility. That's a lot of "ifs" though, and if Carey Price is healthy for Montreal, I'd rank the Canadiens and both Florida teams, the Lightning and Panthers, ahead of the Senators in the Atlantic Division. If Robin Lehner is healthy, I could see the Buffalo Sabres battling for a wild-card spot as well, perhaps with the Senators, but the Metropolitan Division is still the stronger of the two in the Eastern Conference by a significant margin and could easily send five teams to the postseason again. Either way, I have the Sens on the outside looking in for 2017.
HEDLEY-NOBLE: As much as it pains me to type this, no they aren't a playoff team on paper. For me, the offense is there. The defense is missing a piece — they thought it was Dion Phaneuf — and the goaltending is getting worse. Anderson is not getting younger or better. I don't even want to talk about the goalies they've had and traded away for biscuits.
They are in the weaker division and as Larry mentioned, are competing with the Metropolitan Division which could easily send five teams through to the playoffs. The Sens have very solid forwards, though that just isn't enough to get them in right now. They'll be just on the outside, but one great move or trade on the defensive/goaltending end could change that in an instant. A small chance of that coming to fruition unfortunately.
The Washington Capitals, Pittsburgh Penguins, Tampa Bay Lightning, New York Rangers, Florida Panthers, New York Islanders, Detroit Red Wings, and Philadelphia Flyers are all ahead of the Senators for me. I don't see them being able to grab that last spot, especially when you factor in the other "lesser-tier" teams such as the Boston Bruins, Montreal Canadiens, New Jersey Devils and Carolina Hurricanes. When you look at it like that, it's hard to imagine they finish anywhere in the top eight of the east. There's always a Cinderella chance though!
What about the Rangers, are they still a playoff team this coming season? Or are they trending towards a rebuild with the acquisition of Zibanejad?
FISHER: Playoffs? Maybe, but maybe not for the first time in a long time. The Rangers are another 'bubble' team for me, and if Henrik Lundqvist slips up ever so slightly, that bubble may burst. I do think the Rangers are going to trend down and that a full rebuild may not be far off, although Zibanejad could be the first step towards trying to reload on the fly.
The Rangers' real problem is their defence. They desperately need Dan Girardi to bounce back, and Marc Staal isn't what he used to be either. Kevin Klein is coming off a strong season, but he probably overachieved there. Beyond captain Ryan McDonagh, who has battled some injuries lately, that blue-line is rather mediocre. The Rangers will miss Keith Yandle big time and Dan Boyle to a lesser extent. I don't see Nick Holden, Adam Clendening or any of their prospects filling those voids, so if those aforementioned top four continue to struggle or get hurt, it could be a long season for Lundqvist and head coach Alain Vigneault.
I still like the Rangers' forward group, maybe even more so with Zibanejad replacing Brassard. I'm looking forward to seeing what rookies like Pavel Buchnevich, Malte Stromwall and Adam Tambellini could be capable of. There might be a Calder sleeper candidate among them, though they will probably be fighting for the same roster spot in training camp. If Rick Nash is fully healthy, that'll give the Rangers a boost up front, while the likes of Kreider, J.T. Miller and Kevin Hayes — some or all of them — should take another step towards becoming impact players.
I don't foresee the Rangers claiming one of the three Metro berths, but they will be in the mix for a wild-card spot. I like the Penguins, Capitals and Flyers as the top three in that division, and I expect the Blue Jackets to surge up the standings into playoff contention too with a better start to the campaign. I'm undecided on the Islanders and Rangers. I haven't liked Garth Snow's offseason moves for the most part, so I'm a little down on the Isles, but they are probably still better than the Blueshirts on paper. If the Blue Jackets really do live up to their potential, then I have a feeling the Rangers miss the cut for a change.
HEDLEY-NOBLE: The Rangers will make the playoffs but, beyond that, I'm not expecting much at all. They are an older team on the decline, with a lot of their players having already seen the zeniths of their careers pass them by.
The Rangers should be thinking rebuild, but that's always going to be hard for management with a stellar Lundqvist in net. And I think that's exactly the case here. They don't want to fully commit to a rebuild, not with Lundqvist, so they think they have to be in "win-now" mode, which is going to cost them/has already cost them for the not-too-distant future.
The Rangers have given away pick after pick, prospect after prospect to try and win now, and nothing has been won. Absolutely nothing. If they think Nick Holden is the answer to their defensive depth, let me state for the record as a Colorado Avalanche writer and fan, HE IS NOT.
The only disagreement I have here with Larry is that I do too like some of the Rangers' forwards but, with the loss of Brassard, they aren't going to be as dangerous. I'm not as high on Nash either, I think he is one of their players on the decline, which is unfortunate as I used to love watching him play the game — albeit mostly his Columbus Blue Jacket days.
I still say the Rangers make the playoffs, but they'll be hitting the golf course after Round 1.
How much stock do you put in analytics when writing or when evaluating players? Can you put a percentage on it?
FISHER: Listen, I'm not anti-analytics and I don't want that reputation. I'm still learning my way through them, figuring out which metrics I like and dislike, but I do find some more useful and relevant than others when researching and writing. I rarely cite "fancy" stats or insert charts, but I feel I'm capable of incorporating them subtly without forcing them down my audience's throat. There is a time and place for them, no doubt, but I prefer to work around them for the most part. I'm not an expert on advanced stats by any means, but I'm not ignorant to their existence either, and I do have about a dozen sites bookmarked as reference points. If I want a number, I know where to find it and how to apply it if need be.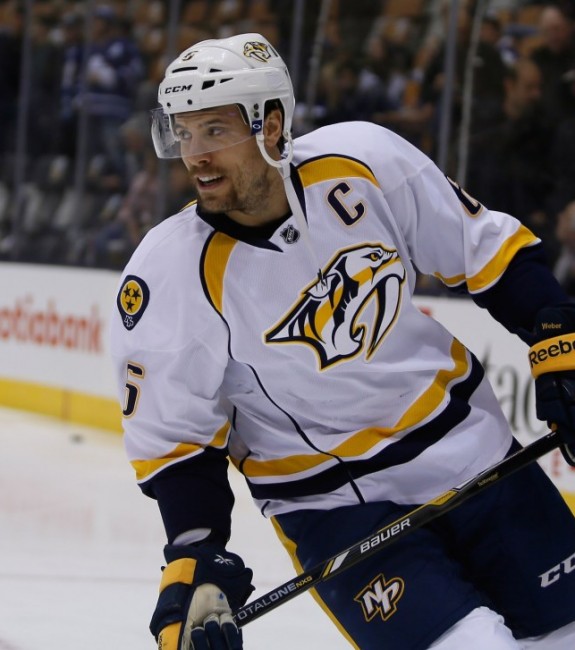 In saying that, I'm pretty old school for my age (turning 32 in November). If I claimed to rely on analytics more than 30 per cent of the time, I'd be lying, and that might even be a stretch.
Truth be told, I still draw the majority of my conclusions from other variables, including the eye test. My own eye test, from watching the games live and rewatching them whenever necessary. Keyword being watching.
I'm also a big believer in word of mouth. I value the opinions of those in the game, be it players, coaches, general managers or scouts. Select media peers fall into that category too. I like to pick their brains whenever I get the chance, which is often in my career as a reporter covering the Western Hockey League for a daily newspaper. I fancy myself a bit of a scout as well, but I don't overstep my boundaries in expressing those opinions with actual hockey people.
All in all, I have a respect for the various forms of analytics, but I'm especially intrigued by the video-based stuff that NHL teams — and even WHL teams that I know of — are working on behind the scenes. Charts, graphs and straight numbers don't appeal to me as much. There is just so much more to it than that. I mean, if the numbers are coming back suggesting Shea Weber is "average" and that he ranks somewhere between 70 and 120 among the roughly 210 NHL defencemen in 5-on-5 effectiveness, there is something wrong with those numbers, not Weber. That guy is a beast — not was, still is — and you won't convince me otherwise. To me, Weber is the total package and I'd rank him between No. 6 and 12 overall, likely at No. 8 or 9. I don't really see any way you could rank Weber outside the top 20, but everybody is entitled to their opinions.
If you believe those numbers, ask yourself: Team protecting 1-goal lead with 2 mins left in game, you'd put 70-120 Dmen out over Weber? #NHL

— Larry Fisher (@LarryFisher_KDC) July 19, 2016
As for what NHL teams are doing nowadays — and have been doing for upwards of a decade already — check out this video presentation from Chris Snow, director of analytics for the Calgary Flames, at the 2015 Hockey Coaches Conference. This is the kind of stuff that I eat up, especially the latter part about evaluating Bryce Salvador for a potential trade. Those are the analytics that resonate with me. See and hear for yourself.
If there was a website that could provide that content for me, in video format, I'd use it on a daily basis. Unfortunately, the online analytics community hasn't reached that level yet, at least not to my knowledge. As I've maintained, numbers only tell part of the story and can be misleading. There is a bigger picture and this video data would serve as proof in a lot of cases. It's difficult to dispute what you're seeing, which takes us back to the good ol' eye test.
HEDLEY-NOBLE: I'm with Larry pretty much all the way here. I, myself, am no expert on analytics, though I do see their value as well, and am constantly learning more about them. Having said that, I am also now considered "old school" as I turn 29 in February — not technically old yet but, in hockey years, I'm a geezer since I've been watching and playing hockey since I can remember. I'm just used to judging players and teams by what I see on the ice, not a sheet of paper.
As Larry mentioned above — "the eye test" — is my No. 1 tool when forming opinions or judgments on players/teams. It's worked, as I am very solid on my player analysis most times and that all comes from watching the game, and understanding the different scenarios that occur at any given moment — not looking at a number and saying player X is not good at hockey. There are SO MANY hockey intangibles that a piece of paper with numbers and stats just can't record.
Case in point, Larry's Weber debate with the analytics fans. I am in total agreement with Larry there also. I actually saw his conversations on Twitter discussing this topic and was left baffled at how many people suggested that Weber was in the 70-120 range when it comes to defensemen, just because the fancy stats told them this. Weber is one of the very best in the world right now — there shouldn't be much debate, yet here we are. I believe some people need to watch and learn the game rather than counting on analytics to tell the whole complete story. Sorry that's just not possible, and rather boring.
So, to answer the question, I do not put too much stock in analytics when writing, but that's not to say they are my enemy either. The analytics community is growing and that should help in some areas, so I will continue to study them and learn to apply them in my own way when I see fit, but my two eyes and hockey knowledge are all I really need when it comes down to it.
Before I go, I'd like to say one thing I've been harping on forever since fancy stats became popular in hockey. If you want to track possession stats, then track possession — not shots taken, not shots missed, not chances created, but possession! Track the amount of time the puck is actually being handled by each team at any given time.
A sport known as soccer (football) has been doing it forever. I know Americans/Canadians aren't crazy about that particular sport, but I thought I'd point that out. It'd be very simple and the analytics community would have an actual singular accurate possession stat.
I'm in no way saying that it should replace Corsi, Fenwick, or any of the other fancy stats. In fact, it would make them even fancier by adding a basic possession stat to the whole analytics equation. What a concept huh?! You could name it "POSSESSION."
---
Who won this round of Facing Off? Feel free to weigh-in with your opinions in the comments below. We will be checking in periodically to both defend and expand on our initial answers. If you want to see us face-off over a topic, we're open to suggestions as well.
Larry Fisher is a senior writer and head scout for The Hockey Writers, having been an at-large contributor for THW since August 2014. Fisher covers both the NHL and the WHL, specializing in prospects and NHL draft content, including his annual mock drafts that date back to 2012. Fisher has also been a beat writer for the WHL's Kelowna Rockets since 2008, formerly working as a sports reporter/editor for The Daily Courier in Kelowna, British Columbia, Canada from 2008-2019. Follow him on Twitter: @LarryFisher_KDC.