For once, finally, during this whole god-awful mess, it seems as if the senseless and embarrassing work stoppage is coming to an end.  We can say this because for the first time, words like "very pleased", "positive" and "encouraging" have been used to describe the labor negotiations.  And, if the buzz from alleged "insiders" means anything, we can expect the 2012-2013 NHL season to start as soon as December 26, or as late as January 1.
After any disaster, and this lockout has been the Indonesian Tsunami of the NHL, the parties concerned go into extreme damage control mode in order to mitigate the carnage.  Before the puck drops, hopefully within the next three weeks, the NHL MUST embark on a Marshall Plan of its own to placate the legions of shocked and traumatized hockey refugees.  Here are some ways the league might accomplish this: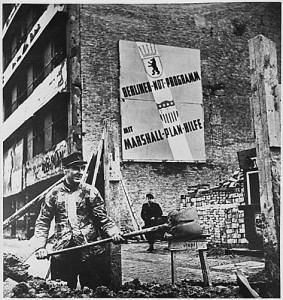 Complimentary Center Ice/NHL Network subscriptions:  I don't know how much this will hurt the league financially, and I couldn't care less.  Complimentary subscriptions would be the least the league could do after this humiliating experience, and a free pass for a likely-less-than-60-game-season would be a welcomed, and perhaps necessary gesture.  The ink on the league's deal with NBC Sports is dry, and should be honored for seasons to come, so national television exposure is taken care of. If the suits care at all about massaging a wounded fan base, then the channels in the 400's will come in crystal clear, and free of charge.
Surrender to ESPN: To contradict the previous idea a bit, the NHL must be featured on ESPN if it is ever to assume its rightful place among the sporting elite.  I don't want to spend too much time discussing this vile but necessary task, but let's get someone with a higher hockey IQ than Barry Melrose, a mulleted man who has won nothing, to comment on the sport.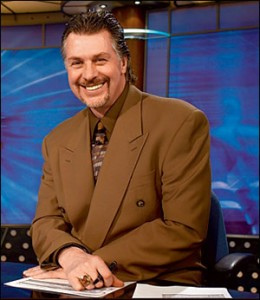 Tweak the Winter Classic:  Instead of one outdoor game on a Sunday, why not four? Let's find a date where hockey will not have to compete with football, and have the Leafs and Canadiens play at noon, the Wings and the Blackhawks play at 3pm, the Penguins and the Flyers play at 7pm, and the Canucks and the Flames play at 10pm.  Outdoor hockey has been a smashing success, and it's a success that needs to be amplified.  Football fans regularly enjoy entire days of NFL action.  Hockey fans should have these days as well.
Cheerleaders at every rink: It's a bit boorish, I'm aware, but if anything could persuade me to forego my cigarette at the intermission, it's a cheerleader gyrating to Skrillex, not a goofball shooting at a Score-O.  Parents may complain all they like.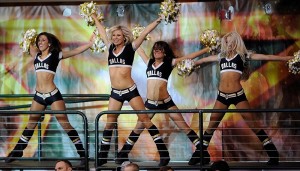 Return to North America vs World format for All-Star Weekend:   Swedes and Finns do not like each other, but that is a rivalry with little force on this side of the Atlantic.  On the contrary, the rivalry between Canada and Russia goes way back, and while it may have lost some of its bitterness, it would provide a bit more motivation for players to move their feet during the All Star Weekend, which has lost some of its allure.  We want to see pond hockey, but not a casual magic show. Nationalism, in a moderate dose, would provide that.
There are two ways fans can view this exhausting and frustrating situation.  First, the NHL has been an unfaithful significant other and is asking us to take her/him back after a second act of sickening indiscretion.  Secondly, the fans are civilians caught in the crossfire between two warring states, and civilians are always the ones who suffer the most in war.  In both situations, a return to normalcy will not do.  The deal needs to be sweetened, and as sweet as NHL hockey is, we deserve more.