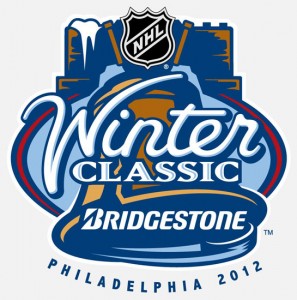 Another Winter Classic is in the books. Now let the speculation on future venues begin.
NHL commissioner Gary Bettman in a post-game news conference made clear that there has been no decision made on where the next Winter Classic will be held. However, Bettman did state that there were several contenders.
The contenders are easy to figure out. Most notably, Detroit and Washington seem like the next logical choice. They both have the right sized markets, the right climates and the right stars in order to put on a show that will draw television viewers. Plus, Capitals owner Ted Leonsis has repeatedly clamored to host a Winter Classic.
According to Elliotte Friedman of the CBC, the next three Winter Classic venues have already been decided.
The 2013 Winter Classic will be hosted by Detroit at either Michigan's 'the Big House' or Comerica Park. The Ilitches, who own the Red Wings, may opt for Comerica Park as they own it, however, the NHL may lean towards the Big House with its seating capacity of over 100,000 as they have a say when it comes to ticket sales. The Winter Classic being held in the Big House would be a slam dunk in terms of aesthetics and revenues.
In 2014, Leonsis will get his wish as the NHL supposedly takes it show to Washington. Venues here could be either FedEx Field or Nationals Park. The league could really get crazy and set up a rink right on the National Mall. That would be a something to see.
Finally, New York City and Yankee Stadium might host the Winter Classic in 2015. The league has been wanting in on Yankee Stadium badly since the start of their outdoor games and 2015 would be their earliest shot as the agreement to hold bowl games in Yankee Stadium expires in 2014.
Bettman has stated that every team has expressed to him that they would like to be involved in a Winter Classic, either hosting or being the visiting team. Even teams that have already hosted or played in a Winter Classic have stated that they don't want to wait a decade to be involved again.
Playing in the Winter Classic means large amounts of extra publicity for the participating organizations. It also means an avalanche of additional revenue from tickets, merchandise and sponsors.
The reality is that not every team is created equal. In order to be involved, you have to bring a little something to the table. You have to have a sizable market. You have to have star power. A little storied history would be nice too.
Fans in Minnesota are dying to have their beloved Wild host a Classic. The location works, sure. But what about the Wild would make someone in southern California want to tune in?
Detroit, Washington and New York all share the major prerequisites to host a Winter Classic.
This brings many to say that the outdoor games should be expanded to two outdoor games a year in order to give the Canadian market a game. This was tested and successful last February with the Heritage Classic held in Calgary. The game was played between two Canadian teams (Calgary and Montreal) and appeased hockey fans in Canada that believe Canadian teams should be more involved with events that supposedly promote the games history and heritage.
Having the second outdoor game didn't make everyone happy as many feel that more than one outdoor game a year might dilute the product. Bettman has stated many times that the Winter Classic is primarily meant to promote the game in the United States.
"There has been considerable debate, both outside my office and within the league and from the clubs," Bettman said. "There are a number of clubs who say, 'I want this, and even if I've hosted it, I don't want to wait 10 years to get it back. So let's do more and more and more.' Other people say this has become a special event, because it's special, it's unique and that's something that, over time, we'll probably continue to wrestle with. But I don't think we are going to change the format in the short-term."
Bettman went on to state, "It's possible for [teams] to petition [for an outdoor game], but under the circumstances, we are tightly controlling the number of outdoor games we have."
This seems like the right move. After all, you can never make everyone happy.