A New Beginning
During the past four seasons of NHL hockey, the Phoenix Coyotes, and their fans have been through some highs, and lows. On July 2, 2013 hockey, as we know it in the state of Arizona was resurrected from the ashes that could have been. Glendale, Ariz city council members voted 4-3 in favor of the new arena lease agreement, and the purchase of the team by Ice Arizona. Since then, even though the team is struggling, fighting for the last, and final playoff position, there are signs of life, in the growing game of hockey in the desert.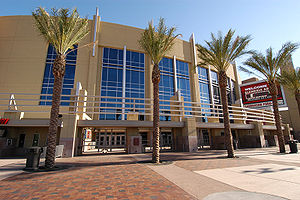 In early January of this year, Desert Hockey Development (DHD), whose sole purpose is to "Grow The Game", was established. The development program was founded by Glendale First, a political action committee made up of people who worked hard at the grassroots level to ensure the future of the Coyotes in Glendale. Every month DHD, puts on clinics for youth, since then the Coyotes organization has joined in, and donated used hockey equipment, food, and beverages. Even some coaches and players have shown up for the events as well. Each event, since its beginning has grown, the numbers will only get better. Continuing, the Arizona State SunDevils hockey team just won the National title, finishing the season with an astounding record of 38-2.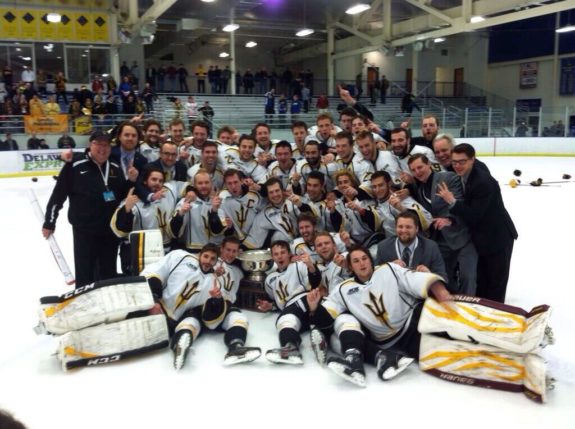 Local Success In the Game
Many hockey fans also know that the winter olympics just wrapped up in Sochi. Along with that, the United States women's hockey team won a silver medal, with the help of Forward, and Arizona native, Lyndsey Fry.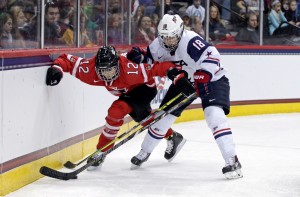 Fry recently helped coach young girls on the Jobing.com Arena ice, with the assistance of the Phoenix Coyotes organization. Shortly after the olympics ended, the Paralympics began.  Josh Sweeney, a former Arizona high school hockey player from Glendale. Sweeney scored on a breakaway, in the gold medal game, to give the United States a 1-0 win against Russia.
Future Looking Bright
Even though the Coyotes attendance numbers are down from the rest of the league, new owner, Anthony LeBlanc remains confident, and thankful to fans that are showing up to the games under the new regime.
https://twitter.com/anthonydleblanc/status/448231606063755265
There are exciting times ahead in the valley of the sun, what will only help the matters is if the Coyotes can sneak into the playoffs, and make a deep run.