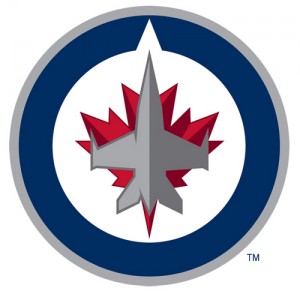 Two games into their four-game road trip, the Winnipeg Jets have 0 points and a dismal goals against total.
Both the Montreal Canadiens and Toronto Maple Leafs – two teams the Jets previously defeated – beat up on the squad as they hit the road yesterday and tonight, and neither game was pretty (7-3 and 4-0 respectively).
but sadly don't look promising. The Buffalo Sabres tilt on Saturday night could mean a couple points for the crew, but the trip to Beantown to face the Stanley Cup Champion Boston Bruins on Tuesday does not look promising.
It's these games that will mean the most to Winnipeg's playoff hopes. Aside from being interconference matchups, the Habs and Buds are squads the Jets really needed to beat in terms of competition for the last two to three playoff spots.
You can't necessarily fault the Jets though, for the run of bad games, with names like Bryan Little being scratches. Having Patrice Cormier fly back and forth between the 'Peg and St. John's is also something the team will have to deal with soon – eventually the constant travel will wear on him mentally and physically (and probably sooner rather than later).
The antidote for this cursed road trip will come next Thursday when the San Jose Sharks are in town, followed by the New Jersey Devils. The confidence boost that could result from two W's would certainly do a lot to get the team back on track.
All of this takes place in a timespan that sits just a couple weeks removed from the NHL All-Star break. While players will rest, general managers around the league will begin to get active, with less than 30 shopping days remaining until the NHL trade deadline.