Chris Kreider became the first homegrown New York Ranger to score 30 goals since 2005-06 during his breakthrough 2021-22 season. Prior to that, the Blueshirts had trouble getting the most out of their homegrown forwards, as both J.T. Miller and Pavel Buchnevich only had 30-goal seasons after getting traded.
It is crucial for the Rangers to get the most out of their skilled, young forwards (Filip Chytil, Kaapo Kakko, and Alexis Lafreniere) next season, and scoring 30 goals would be a big step in the right direction. Here's a look at the team's homegrown players with the best shot at scoring 30 tallies in 2023-24.
Realistic Chance: Chris Kreider
During his first nine seasons, Kreider never scored 30 goals, but he came close a few times and could have hit the mark more than once if not for injuries. In 2021-22, he stayed healthy, dominated on the power play and became the fourth player in franchise history to reach the 50-goal mark, finishing with 52. He led the NHL with 26 power-play goals.
Related: Chris Kreider's Long Road to Breakthrough Season With Rangers
---
Latest News & Highlights
---
In 2022-23, Kreider was not quite as dominant, but he still had a very strong season, finishing with 36 goals, eight of which came on the man advantage. If he stays healthy this season, he can produce 30 or more goals once again.
Kreider is great at deflecting shots, and his strength makes it difficult for opposing defensemen to clear him from the front of the net. Having skilled playmakers like Adam Fox and Artemi Panarin should certainly help him, especially on the power play.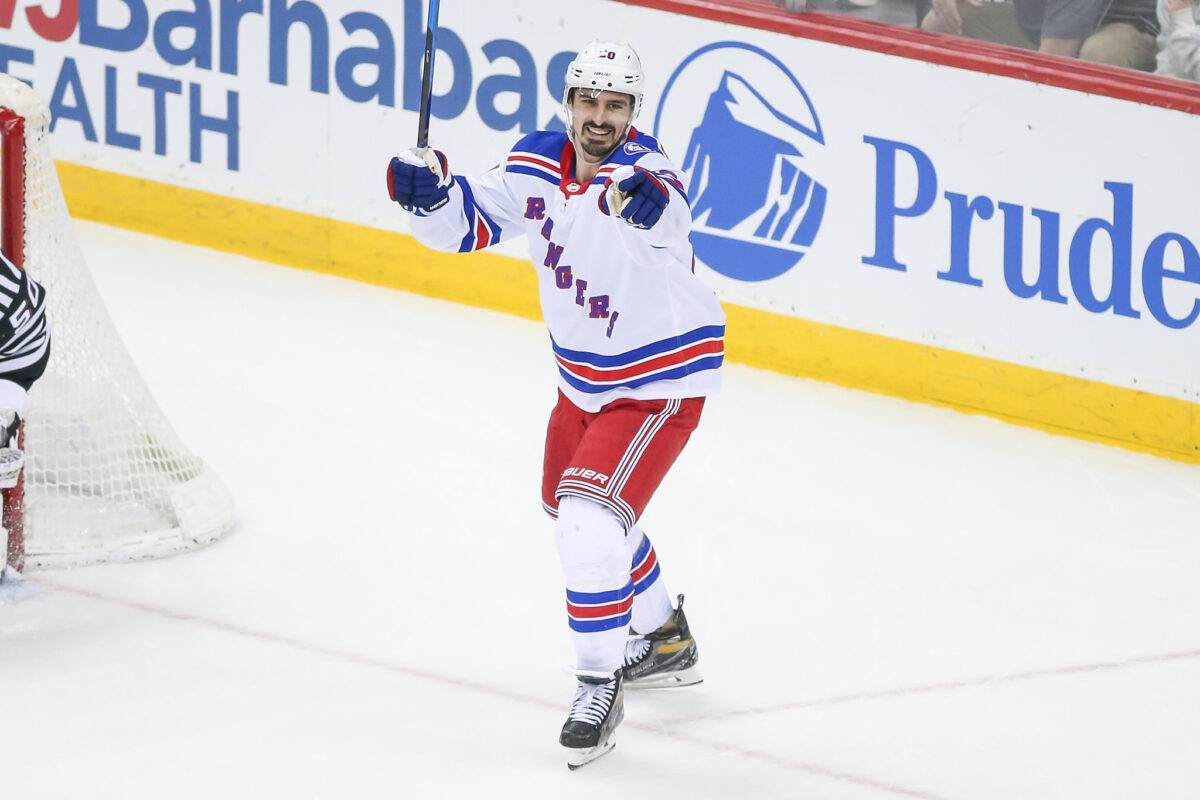 Unlike most power forwards, Kreider is an excellent skater, which helps him create breakaways and odd-man rushes, including on the penalty kill; he has seven shorthanded goals over the last two seasons. He is capable of scoring in a variety of ways, and the Rangers will rely heavily on him both at even strength and on special teams. On a team with a lot of great playmakers, he is one of their most reliable scorers.
Possible Chance: Filip Chytil, Kaapo Kakko, and Alexis Lanfreniere
Each of the three members of the Rangers' "Kid Line" has a lot of offensive upside, but they have not yet played to their full potential in the NHL. Chytil is the oldest of the three at 23 years old, and he is coming off of his best season, with 22 goals and 23 assists in 74 games. Those numbers are especially impressive, given that he spent the majority of the year on the Rangers' scarcely-used second power play unit and 19 of his goals came at even strength; he also averaged just 14:41 in ice time per game.
Chytil is a good skater who has gotten much more confident holding onto the puck and looking to make plays in the offensive zone. He also has a very good wrist shot, so scoring 30 goals could become a realistic possibility for the young center if he gets more ice time and more opportunities on the power play.
Kakko, like Chytil, has grown in confidence, becoming one of the Rangers' best forechecking forwards, and he's also very strong on the puck. He creates chances for his linemates and is responsible defensively, but he has not been able to score on enough of the chances he generates.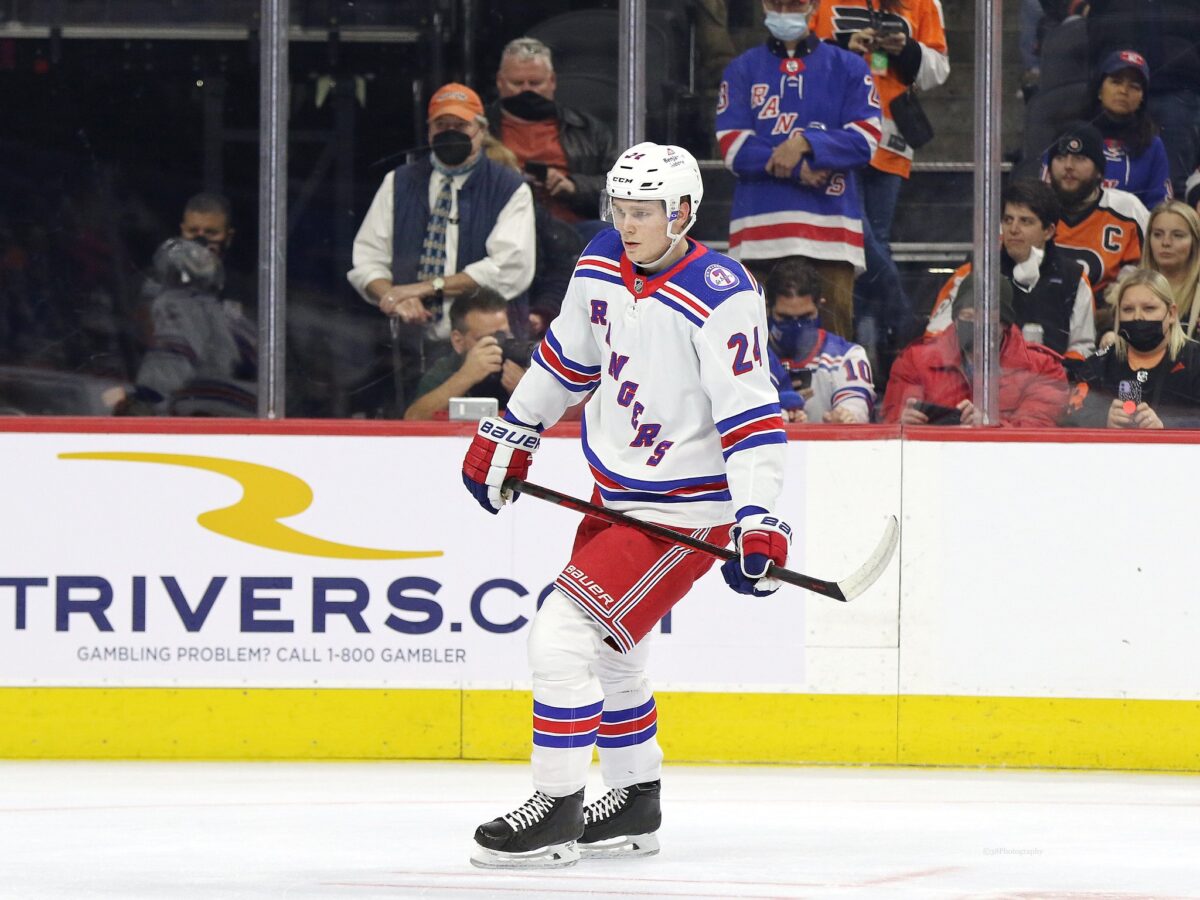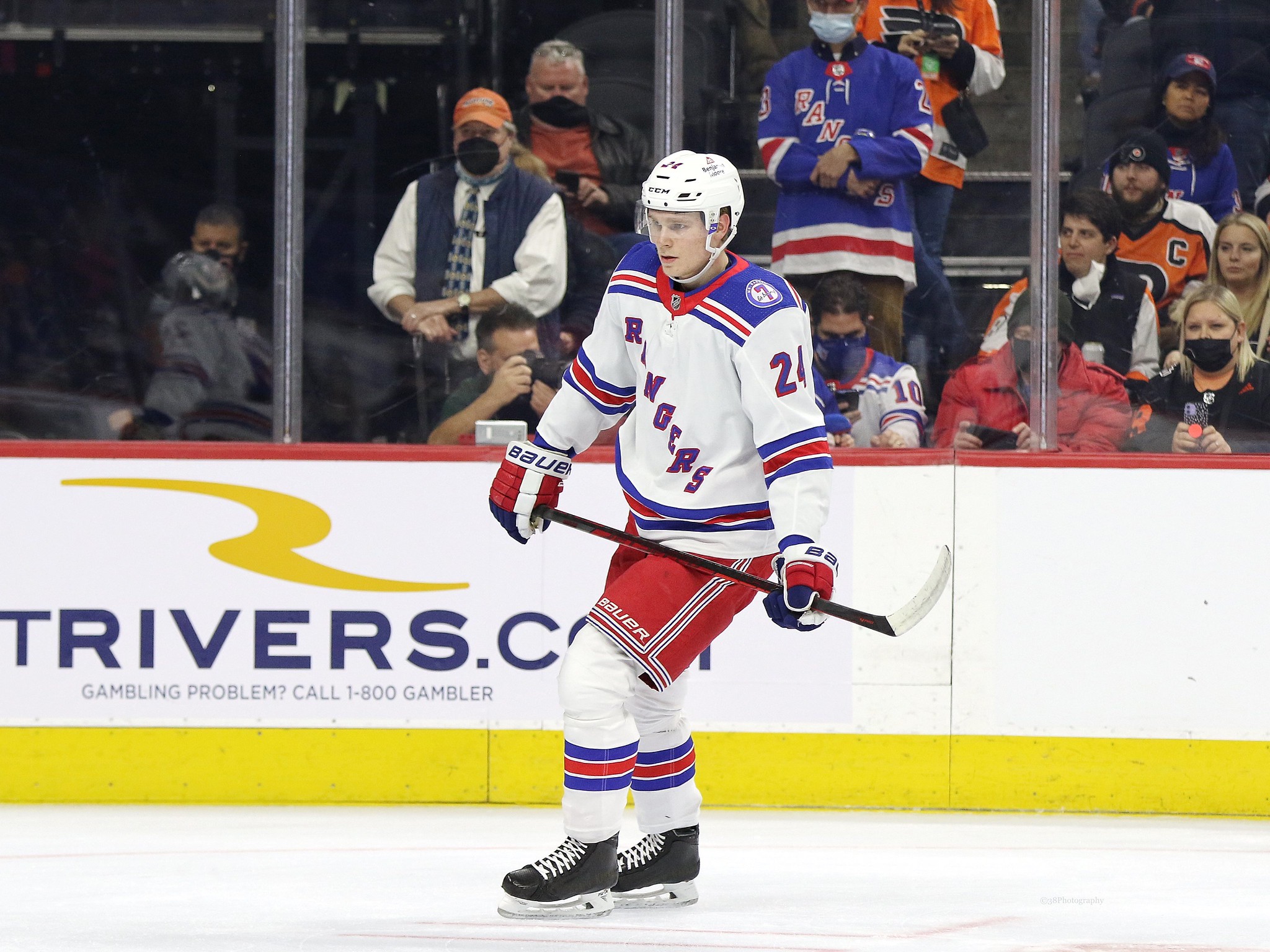 Kakko finished with 18 goals and 22 assists this season, with all of his goals coming at even strength; he averaged just 15:18 in overall ice time per game. His strong two-way play should earn him more ice time, and that could lead to an increase in goals for the 22-year-old winger next year.
Lafreniere is the youngest member of the "Kid Line" at 21 years old, and though he had a poor start to the season, he still ended up with 16 goals and 23 assists in 81 games. He plays with physicality and drives to the front of the net to score on deflections and rebounds. Lafreniere has also scored a few highlight-reel goals on dangles. However, like many young forwards, he is inconsistent and has gone through some extended scoring droughts.
One weakness that has hurt Lafreniere is his skating. He does not have to become an elite skater, but he is below average right now and needs to improve to reach his full potential. Like Chytil and Kakko, he is another candidate to get more ice time and more time on the power play next season.
For the Rangers Moving Forward
The 2023-24 season will be an important one for all three members of the "Kid Line," and perhaps a new coach and new scheme will bring out the best in them. If any of the three can reach the 30-goal mark, it would be a great sign for the future of the Rangers. As for Kreider, the team will need him to continue playing and producing the same way he has over the past two seasons.
In addition to the players who are already on the team, a rookie could become a pleasant surprise and overachieve, just as Petr Prucha did when he scored 30 goals as a rookie in 2005-06. Skilled prospects Brennan Othmann and Will Cuylle both have a shot at making the opening-day roster next season.
After a long stretch without a homegrown 30-goal scorer, perhaps the Rangers can have one for a third consecutive season.
---
---