In a recent statement to the media, Montreal Canadiens owner Geoff Molson discussed the possibility that first-round draft pick Jesperi Kotkaniemi will play for the team this coming season. Although the prospect of seeing him in uniform would be exciting for fans, one has to wonder if the Habs' management is starting to push the panic button.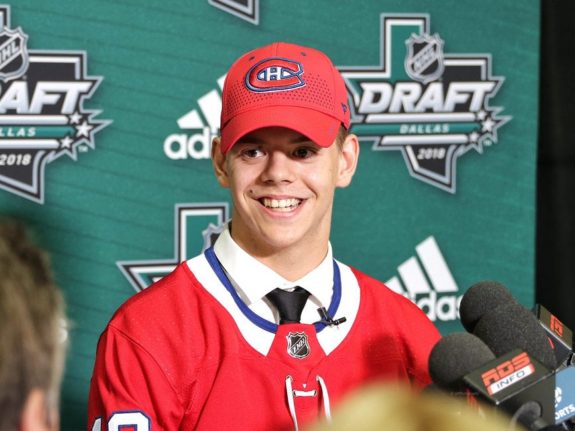 With training camp looming less than two months away, many people are wondering about the quality of the team coach Claude Julien will have at his disposal. Shea Weber and Andrew Shaw will not start the season due to recent knee surgeries, and general manager Marc Bergevin, while active on the trade market, has not yet acquired the kind of talent that will make the team more competitive.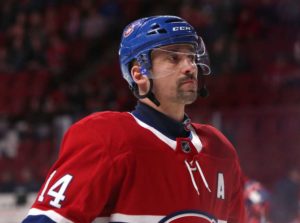 Re-signing Tomas Plekanec gives the Habs veteran leadership and some stability defensively, while newcomer Joel Armia provides both that and a possible offensive uptick. Still, the team is without the bonafide top centre that has been their Achilles heel for at least a decade.
Jonathan Drouin can be expected to improve under former junior coach Dominique Ducharme, and Phillip Danault's new contract provides him with the security to concentrate on his game. That said, no centre approaches the skill of players like John Tavares, whose signing by the Toronto Maple Leafs must have felt like a knife to the heart of Habs fans, knowing the team has not been able to land star free agents for some time.
In this respect, Kotkaniemi would be a quick fix, bringing a potential top talent to that position while reinforcing the idea that Bergevin is a more than capable GM when it comes to finding talent. Having recently turned 18, the young Finn's name is suddenly on Molson's lips almost as a quick reminder that he is legally able to drink his beer. The question on everyone else's mind is, "Will he be ready?"
Kotkaniemi Was the Best Available Centre
After he led the U18 squad to a gold medal at the World Juniors, Kotkaniemi quickly became the top prospect among centres in the 2018 NHL Draft. The Canadiens were initially projected to pick the Halifax Mooseheads' Filip Zadina, but Bergevin and Trevor Timmins surprised many by taking a calculated risk and addressing the team's biggest long-term need.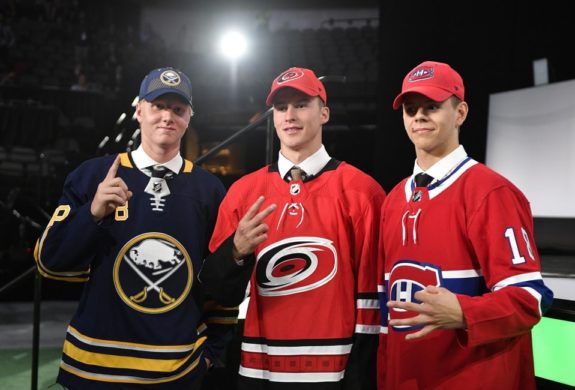 His selection defied the age-old notion of picking the best player available over the best at a specific position. This logic assumes, among other things, that other players would relish the idea of playing with that top prospect and sign with the team that drafted him, thereby making it easier to fill the remaining gaps in the lineup.
For the Canadiens, this has become virtually impossible, as Montreal is not high on many NHL player's lists as a possible destination. Also, the recent success of the Winnipeg Jets compared to the continued failure of the Edmonton Oilers shows that stacking a team with the top pick every year is not as effective as constructing a contender through a combination of solid draft picks and trades.
Comparison with Patrik Laine Is Important
Many Finnish players return to their home country after they are drafted for another year of development in the Finnish SM-liiga, but the second overall pick in the 2016 draft, Patrick Laine, went straight to the Jets and quickly developed into one of the top goal-scorers in the NHL. In his previous season as a 17-year-old playing for Tappara Tampere, Laine collected 17 goals and 33 points in 46 games, compared to the 10 goals and 29 points Kotkaniemi scored in 57 games with Assat Pori.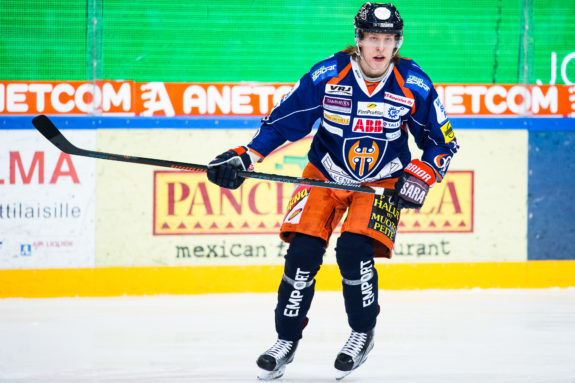 To be fair to the young Habs centre, Laine's status as a top draft pick was never in doubt. As a matter of fact, he was slated to be picked first by a number of scouts. While Kotakaniemi was expected to be a first-round pick, few imagined he would be chosen third until roughly the week leading up the draft, and even then, some expressed surprise at GM Bergevin's choice.
Laine had another immediate advantage—his mother. As a newcomer to the NHL, living with family allowed him to focus on his game over other activities. While an 18-year-old qualifies as an adult, the trappings of big city life can be a distraction for a young man with fame and money, especially in a city with a reputation for nightlife such as Montreal. This option may not be available to Kotkaniemi, whose family is involved in professional hockey in Finland.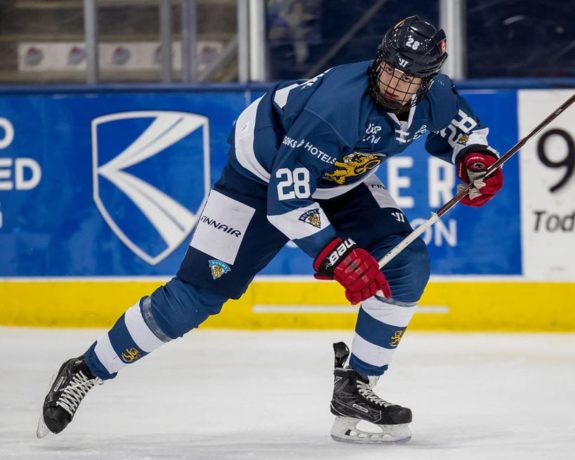 He would best be served by spending the year with his father, who coaches Assat-Pori. He can continue to develop physically and work on his skating, an important factor in the increasingly fast NHL. The Canadiens should give him every possible opportunity to impress coach Julien at training camp, but he is likely too young to assume the role of a franchise player while under the microscope of local media.
Disgruntled Fans Are Not the Priority
Despite the anger of many fans who feel Bergevin has no clue how to run a hockey team, rushing his top prospect to the big club to appease them would be a poor decision made out of fear. As the only major league sport in town and a major source of the city's identity, the Montreal Canadiens are not likely to lose their entire fanbase if they don't make the playoffs next year. There is little doubt they will sell out every game, and Habs merchandise will continue to fall off the shelves. Kotkaniemi's jersey will no doubt be among the most popular items, but as someone from a family once involved in the clothing trade, I know the dye must set before you can place it on the rack.