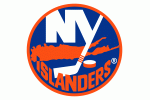 According to the New York Islanders official website, the Isles recalled goalie Kevin Poulin and right wing Rhett Rakshani from Bridgeport today.  Since the team placed center Marty Reasoner on the IR today, they needed to fill his roster spot with the young forward Rakshani.  However, the recalling of Poulin leaves some questions to be answered.
Prior to the start of the season, there was much speculation in Islanders country that Nabokov would eventually be dealt.  After all, the Islanders are committed to Rick DiPietro for what seems to be an eternity and Al Montoya is a much younger option than the 36-year-old Nabokov.  However, due to several injuries throughout the course of the year and the loss of DiPietro for the season, Nabokov has become the Islanders number one goalie and deservedly so.  His scorching hot play of late has yielded him a 2.38 GAA and a .919 SV%.  And with the Islanders still sitting at the bottom of the Eastern Conference they will most likely become sellers at the trade deadline.
So that leads us to the recalling of Poulin back up to the big club.  With Nabokov and Al Montoya both on the roster and presumably healthy, why would they want 3 goalies on the roster?  Especially when Poulin can be getting valuable playing time in Bridgeport instead of sitting in the press box at the Nassau Coliseum.  Now if either Montoya or Nabokov has an injury we don't yet know about than this move would make sense.  If not, than let the speculations begin.  Nabokov's stellar play this season has certainly raised his trade value and I'm sure Garth Snow has taken some phone calls regarding his services.  What teams would be looking to add a veteran goalie and what could the Islanders get in return?  Jonas Gustavsson has played better of late, but would Toronto be willing to pull the trigger for him?  Would Tampa Bay trade for a veteran Islanders goalie for the second straight season?  Those are just two possibilities among several teams looking for solid goaltending to help ensure a deep playoff run.  This next week or two could be interesting.  If Nabokov is dealt, let's just hope Garth Snow can get something valuable in return to help this Islanders squad sooner than later.