On Friday night, the New Jersey Devils will host the Florida Panthers just two nights after getting humiliated by the Stanley Cup champion Boston Bruins by a score of 6-1 on Wednesday, also at Prudential Center.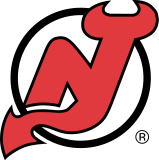 When the Panthers come to town, they will have a familiar face with them, as former Devils forward John Madden will make his season debut after being signed by the Panthers earlier in the week.
Madden played for the Devils from 1999 through 2009 and was a part of New Jersey's 2000 and 2003 Stanley Cup teams. He also won the Selke Trophy in 2001 as the NHL's best defensive forward, a season where he posted 38 points and a plus-24 rating. In addition, he won the Cup with the Chicago Blackhawks in 2010.
Madden will bring more experience to the Panthers scoring corps, as he is capable of posting 30-40 points a season. He has also proven himself as a champion, something the Panthers need as they look to get to the playoffs for the first time in over 10 years.
Both teams come into this game needing a win. New Jersey has dropped their last two games, as before falling to Boston, they fell 3-2 in overtime to the Ottawa Senators on Monday. The brief losing streak has put them back in ninth place in the East and in fourth place in the Atlantic Division with a record of 21-16-2 for 44 points.
Florida, meanwhile, defeated the Montreal Canadiens by a score of 3-2 on New Year's Eve before suffering a loss at the hands of the Eastern Conference-leading New York Rangers on Thursday. The Cats lost 3-2 in the extra period.
However, the Panthers are in a better position in the standings. They lead the Southeast Division and sit in third in the conference with a record of 20-12-8 for 48 points.
Offense and Defense Stats

Florida offense: 2.58 goals per game (19th in NHL)
Florida defense: 2.65 goals surrendered per game (11th in NHL)
New Jersey offense: 2.51 goals per game (22nd)
New Jersey defense: 2.90 goals against per game (20th)
Special Teams Breakdown

New Jersey power play: 13.8 percent (27th)
Florida power play: 18.9 percent (12th)
New Jersey penalty kill: 90.9 percent (1st)
Florida penalty kill: 80.5 percent (23rd)
New Jersey Players to Watch
David Clarkson: Clarkson has 19 points on the season, but he currently leads the Devils with 15 goals. He has scored in four of his last five games, including the lone goal in Wednesday's loss to Boston.
Patrik Elias: Elias is playing in his 1,000th NHL game on Friday, and all of those games have been with New Jersey. The two-time Stanley Cup champion currently leads the Devils in scoring with 34 points and is tied for second with 13 goals.
Florida Players to Watch
Brian Campbell: Campbell, who was acquired from the Blackhawks this past offseason, currently leads all Panthers defensemen in scoring with 32 points. He is fourth in the NHL with 29 assists and has points in three of his last five games. His best outing in recent games was a three-assist night in a 5-3 win against the Toronto Maple Leafs on Dec. 27.
Tomas Fleischmann: Fleischmann, also in his first year in Florida, has scored three goals in his last five games. He is second on Florida with 15 goals and 34 points.
Tune In
Viewers in the tri-state area can catch the game on MSG Plus or listen on WFAN 660 AM, while in Florida, the game will  be aired on Fox Sports Florida and broadcast on 560 WQAM Sports Radio.