When the New York Rangers selected JT Miller with their 15th overall draft pick this year, it further demonstrated the direction Rangers Head of Scouting Gordie Clark and Rangers brass are taking the team. He fits the identity that the Rangers have built for themselves over the years to a tee.
While Miller played extremely well in camp, it was a smart decision to send him down to Juniors, where he will see time on the team's top line, and looked at as a go-to player. He is already making a big impact on his new team.
Miller is a gritty player that possesses a good amount of raw skill. He was fine with the demotion, and even went as far as explaining that he plans on dominating the OHL, and making the New York Rangers next year.
"I want to give the best impression possible," Miller explained to reporters. "I'm not ready to jump into anything yet. As of now, I want to go to Plymouth and try to dominate there… Next year will be a different story, I'll try to make the team. Hopefully things will be a little easier."
The power forward is making his presence felt on the ice, and plays with a good confident swagger.
"I'm going to try to use my size and my skill to my advantage down low," Miller explained. "I try to protect the puck and make room to make skilled plays to make something happen for my line."
Defensively, Miller thrives in shutting down the opponent's top players, and has been the best defensive player for a Plymouth team that has looked shaky so far this year. One they gain some chemistry however, Plymouth looks to be one of the top teams in the OHL.
The whirlwind summer is finally over for the young American forward, and he is happy to be settling in.
"I had a crazy summer and a pretty busy September as well," he admitted. "But now I'm finally settling in with my team and am looking forward to playing well this season."
It is now up to Miller to thrive with his new teammates, and after last weeks win at Erie, he was glowing about the chemistry he has found with his new teammates.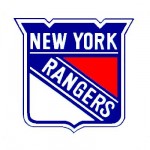 "I thought (as) a line we would have a lot of chemistry and get pucks down low and use our size and skill to create some room," Miller said. "Hopefully, we'd get pucks in the net. (The fore-check) gave us more confidence throughout the game. We knew what we had to do against that team – if we got pucks down deep, we'd be successful. Everyone was building off that and we had a good game as a result."
Don't count discount the comments he said about making the NHL next year either. The drive in this young player is unmatched. He has the right type of attitude to make it under the bright lights of Broadway, and Rangers Head Coach John Tortorella agrees. In a preseason game with Sean Avery as a line mate, Miller was one of the best players on the ice.
"I thought Sean, along with his two line mates, fore-checked very well and created some offense. I don't know about a lot of scoring chances but they created some offensive zone time."
If Miller can indeed dominate the OHL like he believes he can, then he will likely get a long look at camp next year. He is already physically mature, and will make Ranger fans look back fondly on the 2011 draft some day.
Follow Patrick Kearns on Twitter @PatrickKearns to talk prospects, or NY Rangers hockey.