Already we've seen three coaching moves made in the NHL this season.  With four straight losses, Terry Murray of the Los Angeles Kings could be number four.  Murray, who is just one victory shy of 500, is going to need a monumental win for his club against the defending champion Boston Bruins.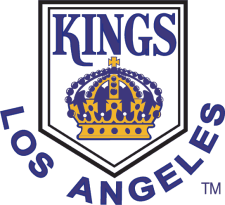 Helene Elliott and Lisa Dillman of the Los Angeles Times are reporting that Kings General Manager Dean Lombardi is slated to fly to Boston on Tuesday.  Hence speculation is rampant that the Kings could have a new bench boss before they return home to play the Anaheim Ducks on December 22nd.
While Murray has led L.A. to the playoffs each of the last two years, the club is sputtering thus far.  Last season the Kings were in the bottom ten in goals scored with 219.  Despite some new additions and a beefed up payroll, they've only managed a paltry 2.24 goals per game thus far.
Perhaps the Kings could be better served to get a more fiery, offensive-oriented coach to motivate the players.  One thought is the Kings may turn to assistant coach John Stevens, who went 120-109-34 with the Philadelphia Flyers, guiding them to an Eastern Conference Final in 2008.  Although if Stevens had the answers, it's not like he's not in a position to provide some input right now.
Down on the farm there's Mark Morris, who has coached the Manchester Monarchs for six seasons.  So far the Monarchs are tied atop the AHL's Atlantic Division with a record of 16-10-0-2 (34 points) through 28 games.  Prior to that, Morris led Clarkson University to nine NCAA tournament appearances and one Frozen Four appearance while coaching there.  However, one could also contend that Morris (if he's even a candidate) is more of a defensive oriented coach as well.
Last season the club added Dustin Penner and with the additions of Mike Richards and Simon Gagne, to a top six which also boasts Anze Kopitar, Dustin Brown and Justin Williams, there has to be some kind of system change to provide a spark.  Then again some Murray detractors may argue that what this team needs is some continuity and chemistry to get on a roll going forward.
One name seemingly ruled out according to the Times article, is recently fired Ducks coach Randy Carlyle.  Although what a twist that would add for the Kings December 22nd bout against the crosstown Ducks.