It appears that the John Stevens era in Los Angeles will be a short lived one.  After jettisoning the Columbus Blue Jackets 2-1, on a Dustin Brown goal in the third, the Los Angeles Kings will have a new bench boss in Darryl Sutter.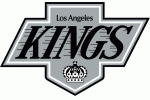 Sutter is slated to join the Kings when the return home to face the Anaheim Ducks.
Included in Sutter's previous stops are stints with the Chicago Blackhawks, San Jose Sharks and Calgary Flames.  During the 2003-04 campaign, Sutter led the Flames to Game Seven of the Stanley Cup Final, before falling to the Tampa Bay Lightning.  Otherwise his playoff history is spotty.  Overall, Sutter's regular season mark is 409-320-131.
In the meantime the Kings hope that continually throwing the puck at the net will change their fortunes.  L.A. has registered 39 plus shots in four of its last five contests.
Stevens is expected to coach the next two games against the Detroit Red Wings and the Toronto Maple Leafs.