By Jon Gabrielle, correspondent
Hall of Famer, Steve Yzerman, appeared Thursday on the Bill Watters show in Toronto, 640 radio.
"Stevie Y" as he is affectionately referred to by thousands, was in town to scout the Toronto Maple Leaf/ Tampa Bay Lightning game. For those of you who may be unaware, Yzerman is the Executive Director of the Canadien men's Olympic team. Hence, he has the enormous responsiblity of picking the 25 best hockey players in the country. Not an easy task.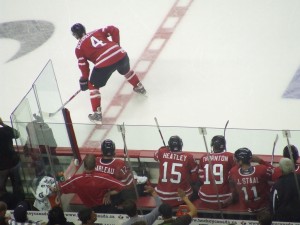 Literally seconds into the interview, Watters brought up Lecavalier, hedging his question carefully, but pressing on nonetheless. Yzerman is wiley enough to know the enormity of his statements these days in a country that lives and breathes hockey. So he was both prepared for the question, if not totally forthcoming.
Yzerman said, in response to Bill Watters long-winded question about the Lightning star's struggles, "obviously, he's certainly not the same player he was two years ago." He also added, "as far as I know he's not injured," just in case there was any question in regards to the context of the interview.
As quickly as talk of Vincent Lecavalier started, it was on to another Lightning star, Steven Stamkos and whether or not, although not invited to the 45 man summer Olympic camp, has gotten himself into the conversation of making the team? Yzerman who was predictably couched in his response, did however, have high praise for the second year center. "What stands out about him is his speed and shot," without committing one way or another about his chances.
So…can the unthinkable be happening?  Is Vinny Lecavalier playing himself off the Olympic roster? After winning; a Stanley Cup only a few short years ago, and the Maurice Richard trophy in 2007 for leading the league in goals, could the face of the Lightning franchise, at 29, be a healthy cut come the 2010 Olympics?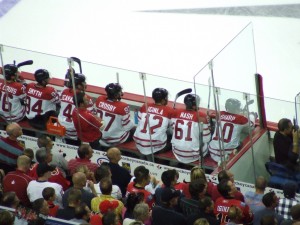 Many are starting to hear the murmurs about his game. His recent demotion to the 3rd line by his coach Rick Tocchet as well as some of the coaches remarks lately to the media, may not bode well for the Lightning Captain.
And did we mention the Executive Director's endorsement, "he's(Vinny) certainly not the player he was two years ago."
Images are courtesy of our very own Christopher Ralph – aka: The Hockey Spy via Flickr