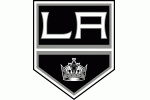 Every indication is that Darryl Sutter will be the next head coach of the Los Angeles Kings.  It seems to be not a matter of if, but rather when Sutter will join the Kings on their bench.
The former Blackhawks, Sharks and Flames coach last saw success as a head coach in Calgary, dating to 2005-06 with a 46 win season en route to a first place finish in the Northwest.  His team though would be dropped in the first round of those post-lockout season playoffs.  Prior to the lockout however, his team's success was notable.  The Flames finished third in the Northwest for 2003-04, but parlayed their playoff berth into a Stanley Cup Finals appearance.
As for offense, the last four Sutter-coached teams have scored under the league average.  One of those teams scoring a dearth of goals in the regular season was the Western Conference Champion Flames however.
Defense is a different story.  Sutter's Stanley Cup contending team, who took that series to seven games, let up a whopping 35 less goals than the league average. (Only the Dallas Stars and New Jersey Devils gave up less goals than Calgary that regular season).
What would a Sutter-coached Kings team look like in the team-stats column?  It's likely that their defense will remain at the top of the league.  The offensive stats are anyone's guess, really.  When Richards returns, and the rest of the team begins to achieve to their potential, the Kings could be prolific in the goals-for column.  The coaching style would most likely not have a dramatic influence on those numbers however, based purely on the historical statistics of Sutter-coached squads.
Sutter's last stint in the NHL ended on December 28, 2010, when he was GM of the Calgary Flames.