Attention Gary Bettman and Bill Foley
Commissioner Gary Bettman and potential owner Bill Foley I hope you are reading this. My name is Andrew Wilson and I was born and raised in Reno, Nevada. I'm addressing this message directly to those interested in expanding the NHL to Las Vegas because as a fan of the game and as a Nevada resident you must know that it means a lot to me personally. I want to fill you in on how the state of Nevada operates and how an expansion team to the state should be approached. The "Silver State" is hardly known for its hockey roots but that isn't to say they do not exist. If you want a history lesson in Nevada hockey you need look no farther than right HERE.
Economics 101
With the recent announcement made at the NHL Board of Governors meeting we can assume that all parties are taking Las Vegas very seriously. I'm unsure of how many prospective season ticket holders they will find in the Clark County area but I'm sure it will be more than people think. While I have always wanted an NHL franchise in Nevada, I have remained skeptical. The reason is because I know my home state's economic history and current financial structure. About 90% of Nevada's revenue is from gaming taxes and sales tax. This means that during good times tourism is up so revenue increases but during bad times tourism decreases and with it, revenue. No other state in the nation is so reliant on one form of business.
You may be asking yourself, Andrew why are you talking about Nevada's economic structure? I'm glad you asked. Whenever addressing any type of business venture the first thing that has to be assessed is the financial stability of the market. Expanding an NHL team to Las Vegas would be one of the biggest business ventures seen in this state since gaming boomed in the 1950's. Gambling has been the states lifeline for the past seventy years and before that it was mining hence the nickname "Silver State." Nevada's entire economic history has been to latch onto one form of business and hope for the best. It is a double-edged sword that has hurt this state in the past, most recently the 2004 housing bust. I cannot kid myself and support NHL expansion while also ignoring Nevada's obvious weaknesses as a state.
Adaptability
If you were to ask me if Las Vegas deserved a hockey team ten years ago I would have said no without a second thought. I would have said the same thing five years ago but recently Nevada has started to move away from its gambling problem and realize there are more enticing options. There is no better example of this than the Tesla Gigafactory coming to the state. As I just pointed out Nevada and Las Vegas have their flaws economically but the future looks bright. Here is a list of major business ventures within the state outside of gaming currently being explored.
While the Tesla factory is the only venture currently underway each one is entirely possible. This brings us back to the NHL, Las Vegas and expansion into a state without any professional sports teams. Not only is Nevada well on its way towards a brighter future, it could potentially be bringing hockey along for the ride. Of course this is all speculation and building a new infrastructure takes time. But now you know a little more about the state of Nevada which is never a bad thing when speaking about NHL expansion.
A Local's Perspective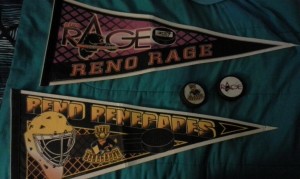 I don't claim to know anything about the expansion process itself but I can offer some advise. The only way NHL hockey in Las Vegas is going to work is if the league is proactive in the matter otherwise it will become another Atlanta. Regardless of how passionate I or anyone in this state may feel about the sport we cannot ignore the fact that Nevada is low on hockey knowledge. With this in mind I offer both Gary Bettman and Bill Foley my services as nothing more but a fan.
Step #1 Announce Expansion Years in Advance
Let's be honest if the NHL were to announce a team returning to Quebec one month before the season started you know that city would find a way to make it happen. There is no possible way that would happen in Las Vegas. The NHL needs to give Las Vegas at least TWO-THREE years notice to get everything organized. Without any prep time to build a fan base, gain sponsors, and hire personnel everything will fall apart as it did in Atlanta. This means a potential owner like Foley would have to wait longer before turning any profits but the alternative could be no profits at all.
Step #2 Educate and Engage the Local's
This is perhaps the most important thing that the league and Foley must do and it is very easy. If an announcement is made two years in advance, then Foley and his team can do the following things. First, supply a couple hundred tickets to LOUD and vocal people maybe college kids to attend Las Vegas Wrangler games, the local ECHL team. This creates more engagement at a lower level of play and will generate discussion of the sport. Second, speak with casinos, bars and other business owners to encourage them to support the NHL either through discussion or showing more games at their establishments. This will create further discussion of the sport and helps build anticipation a very powerful marketing tool. Third, constantly update the Las Vegas media about hockey. The overall idea is to turn Vegas into a place that is talking about hockey before it is even there.
Step #3 Hire the Right Personnel
One of the biggest reasons why Atlanta failed was because their ownership did not care about the fans and they didn't make good personnel choices throughout the organization. Giving Vegas two years time to make these decisions and really weed out the people who want to be there may help to avoid those mistakes. Of course there is no guarantee of this, but one thing that can help is to possibly look at hiring local hockey personalities such as Dave Carney, announcer for the Wranglers.
Step #4 Be Humble Don't Be Stupid
During the 2000 Expansion Draft both Minnesota and Columbus agreed not to select goaltender Evgeni Nabokov who was left unprotected. He would go on to win the Calder Trophy that very year and be one of the most consistent goaltenders of the next decade. Both teams received compensation for their cooperation but at the end of the day it was something that made absolutely no sense. If you want to win the Stanley Cup in the NHL you must take every advantage presented to you.  Don't get soft and allow teams that came before you to walk all over you, especially in the trade market.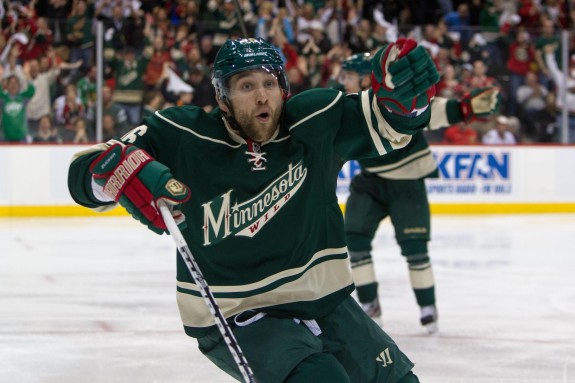 Step #5 Create a Hockey Community
Nevada has only sent one player to the NHL, Minnesota Wild forward Jason Zucker. While he is a solid player it is noting to brag about. One of the reasons why Nashville, Tampa Bay, San Jose and Columbus have had success in non traditional markets is because of their outreach in the community. Each area now has a growing amount of young hockey players because of this. A team in Las Vegas will need to be involved with this movement.
Step #6 Listen to the Fans
This doesn't mean listening to me personally but I would be lying if I thought I was wrong in this case. If Las Vegas is granted a franchise and things start out successful always make sure to stay true to the fans because they are the reason why a team is even being put there in the first place. The first thing that is being done is a count of possible season ticket holders so remember the fans will be the ones who bring a team to Las Vegas not the NHL.
The Future
I'm not sure if hockey will be successful in Nevada but I'm optimistic. I can see all the reasons as to why it can become a terrific place for the sport and even become a place where the Stanley Cup comes one day. I imagine being a part of that and its indescribable. In any case I know that everything I said may  not be the best course of action or within the realm of possibility. Still, due to the NHL exploring this option I wanted to present Gary Bettman and Bill Foley with my perspective. Obviously, I still have a dream of one day working for an NHL team and it would be dishonest of me to say this is a means of drawing some attention.
Lastly, and most importantly for anyone reading this here is the greatest piece of information I can give you about Nevada.
It's pronounced "Nev-AD-a," not "Nev-AH-da."