The Columbus Blue Jackets are entering the NHL Trade Deadline as a clear and obvious seller. When they have just a handful of untouchables on their roster, most everyone else can be had for the right price.

This even includes captain Boone Jenner. His name has surfaced in trade rumors as a potential fit on some contending teams. The potential of a Jenner trade was brought up recently on the NHL Network. It was also discussed on TSN 1050 Radio within the past week as a potential fit on the Toronto Maple Leafs.
It's easy to see why Jenner's name would come up in these kind of talks. He's a center. He has a reasonable cap hit. He's on a last place team. And he plays the type of game that fits in the playoffs. Contenders will do their due diligence and check in with the Blue Jackets.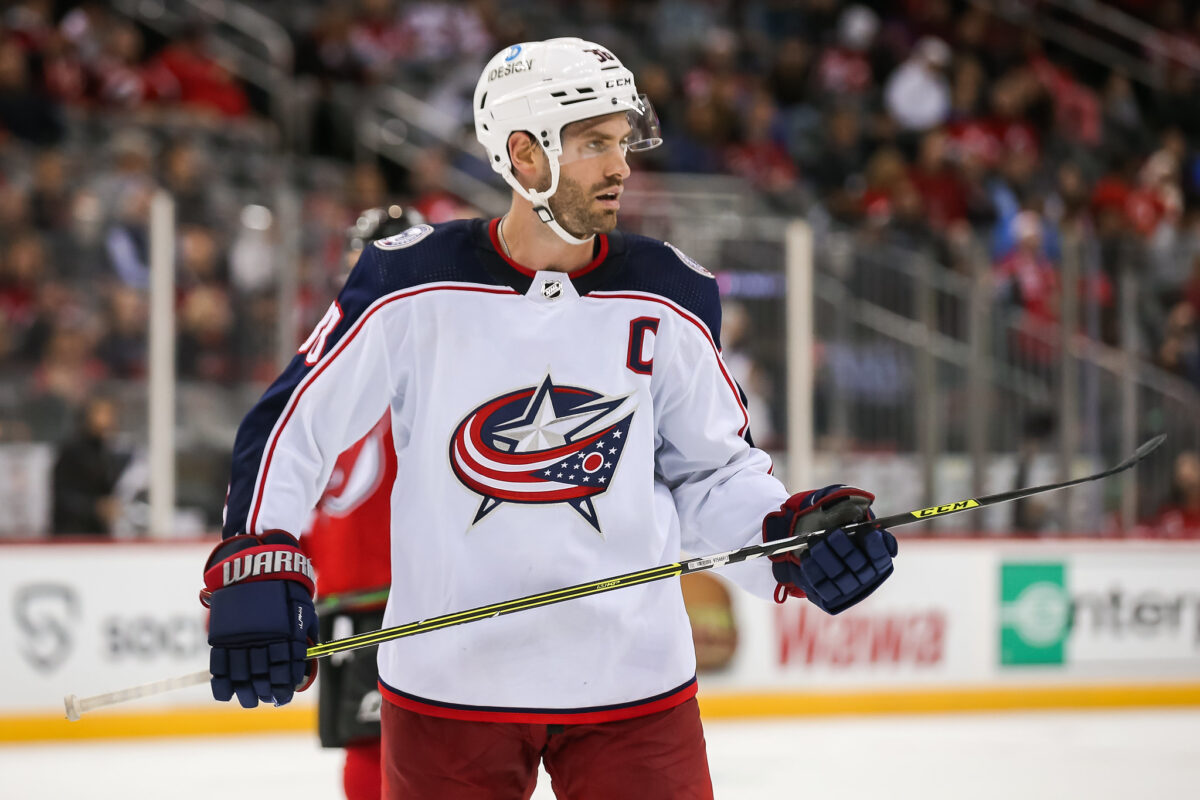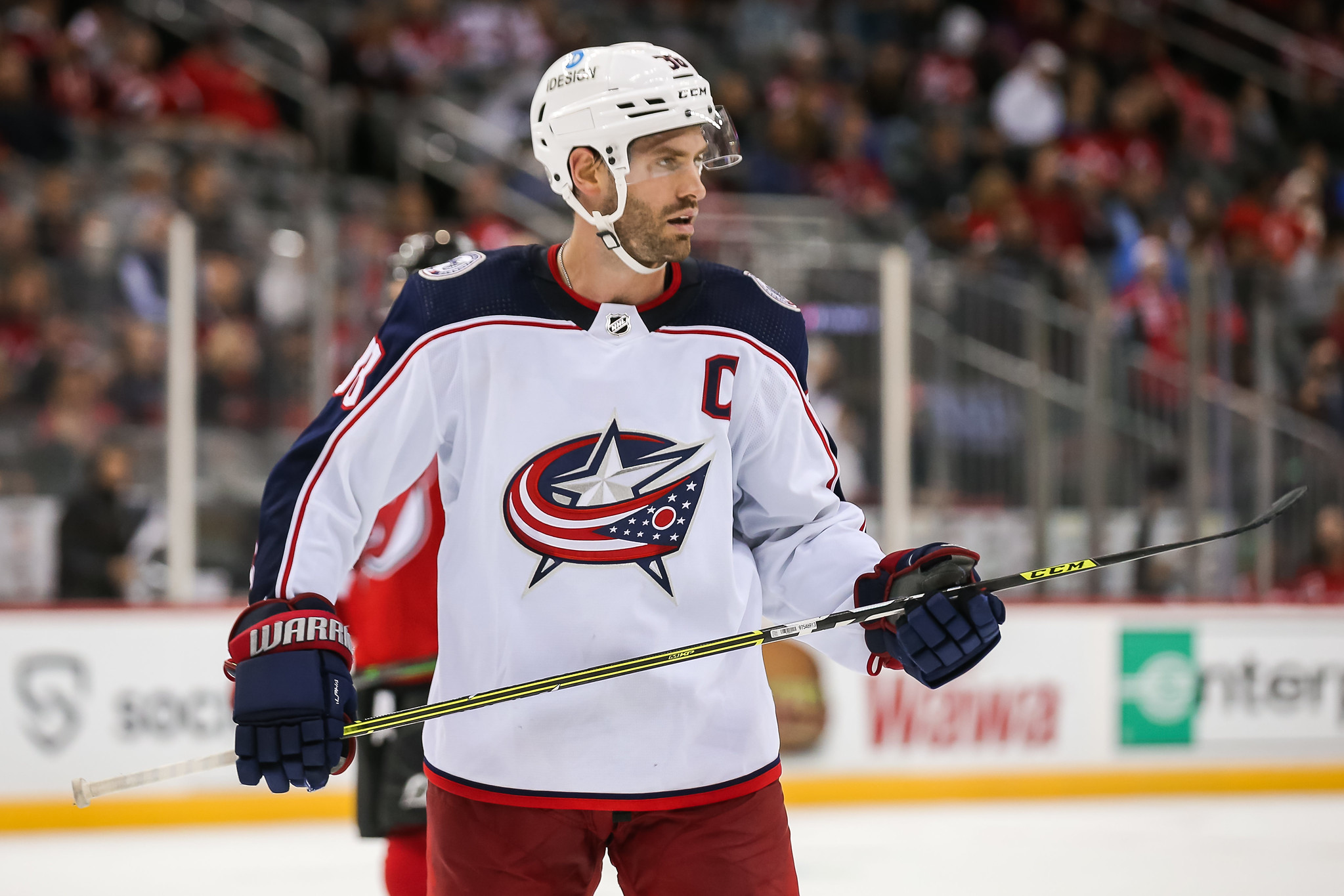 That doesn't mean the Blue Jackets want to trade him. If the Maple Leafs want to entertain this idea, they better be prepared to pay a steep price. Because that's what it would take for this kind of trade to happen.
Recapping Jenner's Season
When he's been in the lineup, Jenner has performed as expected. He's on pace to record his third 20-goal season of his career. He's also on pace to eclipse 40 points for the second straight season.
Considering what Jenner has had to overcome in the last two seasons, that's good work. He missed 11 games this season due to a fractured thumb. In 2021-22, Jenner was limited to just 59 games because of a lower-back injury. He recorded 23 goals and 44 points before going down in March.
Jenner has played top-six center in the last couple of seasons. He's stepped up at a time when the Blue Jackets have struggled to keep up at center ice. He's also on pace to finish with a career-high winning percentage at the faceoff dot. He's at 55.5%.
Jenner has played a lot this season between Johnny Gaudreau and Patrik Laine. While there have been some good stretches, it has been inconsistent. He's seen some time centering other lines with some of the Blue Jackets' younger players.
What can't be denied though is the energy and effort Jenner plays the game at. He knows just one speed. It's all out. He leads by example and can bring players into the fight if needed. When he was out for those 11 games, the Blue Jackets looked like a team that couldn't muster energy.
Jenner is among the leaders on the Blue Jackets in ice time. He plays in every situation and on the power play. He can kill penalties too but his time there has been limited in part due to his usage in other situations and in part due to his injury history. He consistently plays over 20 minutes a night.
Why Maple Leafs Would Want Jenner?
GM Kyle Dubas and the Maple Leafs need to address their depth in a way that keeps them within the salary cap. Jenner has three more seasons at $3.75 million after this one. That's the kind of cost control the Maple Leafs would covet.
Jenner would be a great fit on the Maple Leafs in the role of a bottom-six center. He would be asked to win key faceoffs and play a sound defensive game. He wouldn't have face the pressure of being among the top scorers like he is on the Blue Jackets now. His ice time can also be more controlled which could be a good thing for his back.
You Might Also Like
When the playoffs start, Jenner would provide the spark with his style of play that teammates would immediately respond to. He's the Blue Jackets' captain for a reason. On and off the ice, he leads by example and lets his play do the talking.
---
Latest News & Highlight
---
The Maple Leafs also had a first-hand look at Jenner in the Toronto bubble. He scored just one goal but was a force all series long. He can play against the opposition's best.
Plus Jenner is originally from Ontario and is the former captain of the Oshawa Generals. Could another homecoming be in the cards?
What Would Blue Jackets Want Back?
Given everything that Jenner brings to the table, any trade would involve a massive haul back to the Blue Jackets. Former captain Nick Foligno got a first rounder back. He was a pending UFA at the time. It would take a first++ in order for there to be any thought given to this possibility.
Since the Maple Leafs would get three years of control on Jenner, it would take a roster player, a good prospect and a first for GM Jarmo Kekalainen and the Blue Jackets to seriously think about it. Even then they may still say no.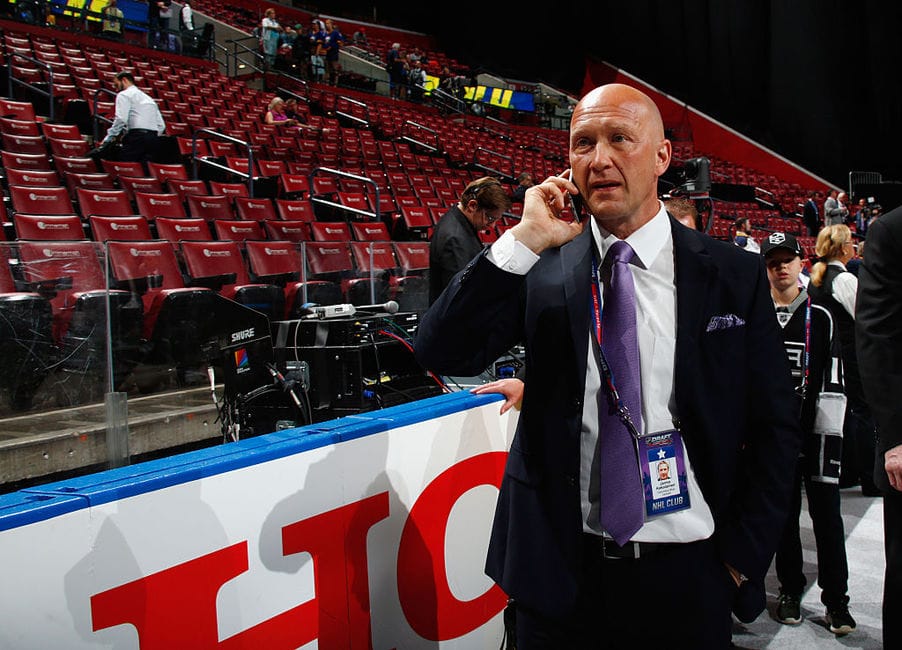 Jenner is still viewed as a major part of the future of the Blue Jackets. He could still have an impact once they are ready to compete for the playoffs.
Don't Count On Trade Happening
At this point, it would be a shocker if Jenner was traded. While he is not untouchable, his value to the Blue Jackets goes beyond what he does on the ice.
You may also like:
The only way this trade happens is if the Maple Leafs massively overpay the Blue Jackets. While it's a good idea for the Maple Leafs to ask about Jenner, they'll think twice about it once the acquiring price is revealed.
The Maple Leafs are expected to make moves before the Mar 3 deadline. Just don't count on this being one of the trades that takes place.