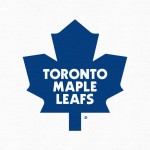 Late last night I was at a meeting of the Society for International Hockey Research (SIHR) in downtown Toronto, with a number of interested guests as our honorary president, broadcast legend Brian McFarlane, was holding court with entertaining stories from his long career with Hockey Night in Canada.
As the meeting was winding down, fellow SIHR member Lance Hornby, a longtime reporter, who covers the Leafs for QMI Agency and the Toronto Sun, excused himself from our proceedings, informing us of a big announcement coming from the Leafs.
Friday morning at 9:30 a.m., his news will be revealed.
Longtime media adversaries, BCE and Rogers, have apparently joined forces to purchase the shares on the Teacher's Pension Fund, which controls approximately 80% of MLSE, the parent company that owns the Leafs, the Raptors, Toronto FC and the Air Canada Centre. The sale price for this transfer of ownership is in the area of $2 Billion.
Oddly, this news comes two weeks after the Teacher's group was taking this major asset off the market.
What does it mean to Leaf fans?
Long-time Leaf supporters were quite critical of a non-sports entity, like the managers of the Teacher's pension fund, owning the controlling interest in this valuable sports entity. The major complaint was always linked to a fear that they didn't understand the true potential of this franchise.
The two communications giants, who are apparently taking over, will put a more appealing public perception on MLSE, simply because they already have a vested interest in the broadcast rights.
That should bode well for the future of all of these holdings.
The big question is how will Bell and Rogers split the coverage and revenue streams that will flow out of such a lucrative sports entity.
One piece of business that Leaf fans may lord over their Montreal rivals is that BCE might have to divest itself of an 18% ownership stake in the Montreal Canadiens. This would also lead to another name change for the Habs' home rink.
In any case, it looks like the most valuable hockey franchise in the NHL just separated itself from the pack by an even greater margin today.