Montreal Canadiens forward Brendan Gallagher deserves to be named to the 2018 NHL All-Star Game above every other Hab. That doesn't mean he will, though.
Gallagher for Habs MVP
Already the Habs' unofficial first-quarter MVP, Gallagher has quietly put together an impressive first half altogether. While Max Pacioretty may have retaken his usual spot atop the team's scoring leaderboard (where he's been at the end of every season since 2011-12), it's Gallagher who leads the team in goals with 15.
It's also by a wide margin, with Andrew Shaw and Paul Byron owning the next-highest goal total with 10 apiece. It may not seem like much, but, with the team having played 41 games, the five goals amount to a projected difference between them equaling their total of 10 thus far (over the entire season).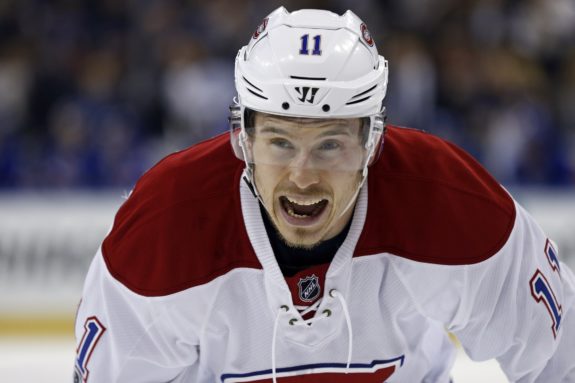 Not only that, but Gallagher is on pace to reach 30 goals for the first time in his career and has a chance at surpassing his personal-best 47 points, which he hit back in 2014-15. With exception to Phillip Danault, who's on pace to surpass the 13 goals and 40 points he hit last season, Gallagher is the only top-end Hab in a realistic position to post new career highs.
They're of course joined by the likes of Shaw, Jeff Petry, Jordie Benn and Daniel Carr, who has already reached a new high of 10 points. That best encapsulates the Habs' season, whereby only the traditional workhorses of the team have had even quasi-successful campaigns. And "workhorse" encapsulates Gallagher's playing style better than most anybody else's.
Gallagher Unlikely to Be Named
That's why Gallagher is unlikely to be named to the Jan. 28 All-Star Game, with the line-ups set to be picked by NHL Operations and announced on Jan. 10. The captains of each division for the three-on-three tournament-style event have already been selected by a fan vote.
Connor McDavid of the Edmonton Oilers (Pacific Division), P.K. Subban of the Nashville Predators (Central), Alexander Ovechkin of the Washington Capitals (Metropolitan) and Steven Stamkos of the host Tampa Bay Lightning (Atlantic) have all been voted in, evidencing the fan mentality in the lead-up to a game like this. Each brings flare. Few do elite success at the top of their positions this season.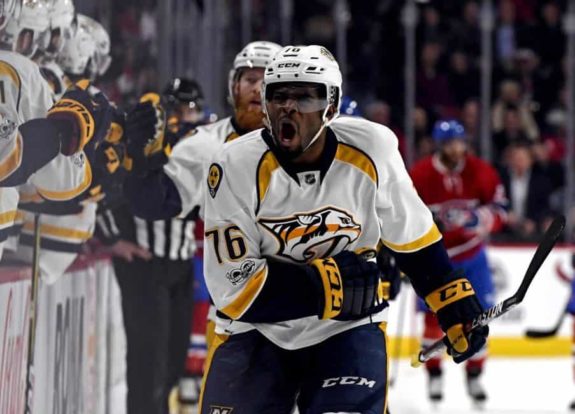 For example, P.K. Subban is having an undeniably great season (9 goals and 31 points), but he's significantly behind defensive-scoring-leader John Klingberg (39) of the Dallas Stars, who are in the same Central Division as his Preds. Stamkos doesn't even lead his own team in scoring, with Nikita Kucherov first in the league in points (58) and goals (26). Stamkos is far back in both categories.
As such, it's a bit too much to ask for the NHL to do the right thing and name Gallagher to the game (especially with Kucherov being a shoo-in and in direct competition for a slot, as both are forwards at the same position). The (relatively few) people who enthusiastically watch the game aren't looking for the consistent effort and shift disturbing that make Gallagher unique. They're looking for skill, not necessarily heart in a game where scrums around the goaltender are non-existent.
Revisiting John Scott
While the John Scott saga from a few seasons ago would hypothetically run counter to that assessment, consider the following: Scott made it in due to a grassroots movement to get him in and arguably show up the NHL for its flawed voting process. It was nothing he did. He just made the most of the opportunity, winning the game's MVP award to his credit.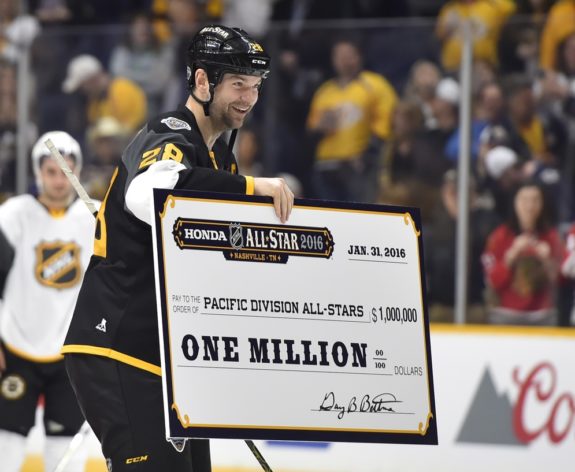 They're looking for legitimate stars who have established reputations. That means a likely nod to Pacioretty, goalie Carey Price or, G-d forbid, Jonathan Drouin, the latter of whom the Habs' front office might lobby for behind closed doors. While defenseman Shea Weber would check all the boxes, especially as a six-time all-star, having won the hardest shot competition three times, he's injured and unlikely to return before the game.
So, it's come to this. Now that the voting process has been switched up, does the NHL go with the team's only legitimate all-star in Gallagher or a safer choice like Price, who with Lightning goalie Andrei Vasilevskiy are probably the two stand-out names in net in the Atlantic? I think most everyone already knows the answer to the question.
For the record, Toronto Maple Leafs goalie Frederik Andersen is probably the second-most-deserving goalie, behind Vasilevskiy. In a fair and just world, Price, who's had a mediocre season to be generous (12-14-2, 2.92 goals-against average and .910 save percentage) would fall to fourth, behind Boston Bruin Tuukka Rask.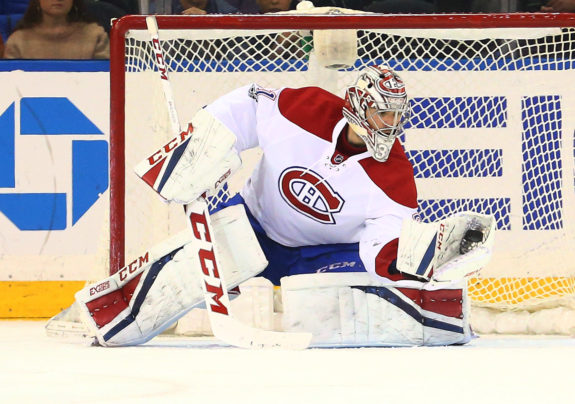 The voting process may be vastly improved since a few years ago, but it still tends to reward the undeserving. It's kind of ironic, because, during a season in which the All-Star Game is a poor substitute for NHL participation at the Olympics, "rough around the edges," along with the aforementioned "workhorse," would also be a perfect way to describe Gallagher.
The only difference is Gallagher gets results. His Habs teammates haven't for the most part. Who would you vote for?