The trend is becoming the norm in New Jersey, and it's not good. The Devils are turning into a team that simply cannot close out opponents, and it doesn't bode well for a club in the thick of the playoff race. Thursday night's third period collapse, in which they allowed the Boston Bruins to score four goals in the period, including three in a five minute stretch that effectively put the game out of reach.
Possibly the most frustrating and perplexing thing about the team's play is that they can look so good for the majority of the game, then simply collapse. Thursday night, it was the Devils who looked like the defending Stanley Cup Champions for sixty minutes, then the bottom dropped out. Head coach Pete DeBoer continued to take the positive route, refusing to focus on the debacle that was the third period:
"I thought we showed up and played a good game, and we did a lot of things right. Again, they're the Stanley Cup champs for a reason. I thought we had some opportunities in the second period to extend the lead. I thought we played a real good period."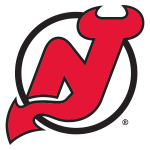 Goaltender Martin Brodeur, who was playing a stellar game until the third, sensed a difference when the momentum changed:
"We did make some mistakes, but you could tell the intensity of that team changed big time," Brodeur said. "Sometimes it's what you give them also. I don't know exactly what happened, but again it was their fourth line. They were on the ice for the first goal and third goal."
Perhaps the most troubling statistic is New Jersey's third period goals against. They  have now been outscored 59-36 in third periods this season. It's a glaring number, and it's something that will not permit them to advance beyond the first round if they're fortunate enough to make the playoffs this year.
DEVILS NOTES:
– Defenseman Henrik Tallinder is expected to miss 6-8 weeks with thrombophlebitis, which is an inflammation of a vein caused by a blood clot. Tallinder was having pain in his lower left leg for several days, and underwent an MRI that discovered the condition.