It's been exactly one year since the New Jersey Devils pulled the plug on the "John MacLean Experiment", dismissing him as the team floundered in last place.
December 23, 2010 is bound to go down in history as the low point in the Devils franchise. A season that started off with so much hope and promise had quickly turned ugly, as the proud organization, winner of three Stanley Cups and perennial playoff performers, sunk to the depths of the NHL and became a laughing stock. As if the total implosion and lack of performance wasn't painful enough, it happened under the direction and leadership of a man who is one of the team's all-time great players. It was painful. It was frustrating. It was sad. Shakespeare couldn't have written a more tragic story.
Of course, the tale didn't end with John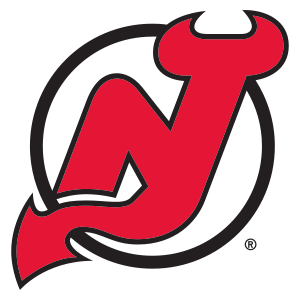 MacLean's termination. Jacques Lemaire rode to the rescue and brought the team agonizingly close to a playoff berth, giving the New Jersey faithful something to hope and cheer for as the season wound to a close. Lemaire's return to retirement after the season was certainly cause for concern, and speculation grew as to who GM/President Lou Lamoriello would bring in to run the team.
On July 19, 2011, Lamoriello surprised many by naming former Florida Panthers coach Pete DeBoer as the new head coach of the Devils, their third head coach in the last year. DeBoer didn't arrive with an impressive resume, having led the Panthers to exactly zero playoff appearances in three seasons, and the Devils fans greeted him with somewhat nervous skepticism. DeBoer said all the right things, but the team's fan base, who found themselves in the unenviable position of having no playoff hockey in New Jersey for the first time in fifteen years, was understandably concerned.
Today, five months after DeBoer took over and exactly one year after MacLean, it's clear that Lamoriello made the right choice to lead this club. On the day MacLean was relieved of his duties, New Jersey was 9-22-2, in last place, and playing a brand of hockey that could generously be called uninspired. 365 days later, DeBoer has the team a full 17 points better, eighth in the Eastern Conference, and just nine points behind the first place Philadelphia Flyers in the thorny Atlantic Division.
There's more to the turnaround that DeBoer has sparked than can be seen in the standings, though. After Tuesday night's loss to the Rangers, DeBoer acknowledged that winning was the bottom line, but pointed out that the Devils played a hard, solid game, putting in a full 60 minutes of work even when the game was obviously out of reach. Those efforts are commonplace in New Jersey now, with the Devils winning more often than not. It's the exact type of inspired hockey that the team never played under John MacLean.