The National Hockey League approved a radical realignment plan yesterday which will change the makeup of the league and it's postseason. Under the new format, the NHL will go from the current two conference/six division league to a four conference format. The new setup is designed to alleviate some teams having to cross multiple time zones on multiple occasions throughout the season.
We can debate for days about the wisdom of placing certain franchises in certain divisions and conferences in the past, or the wisdom of expanding into certain markets, but there's no use, what's done is done. This realignment is happening, so what's it all mean to the Devils?
Currently, New Jersey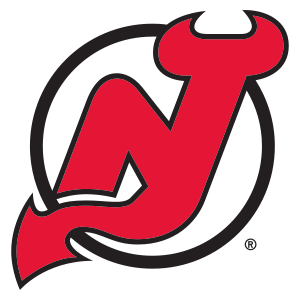 plays 6 games against each team in the Atlantic Division and 40 games against non-divisional Eastern Conference opponents. Their schedule is rounded out by one game each against 12 teams in the Western Conference and two against the remaining three Western teams.
With the realignment, the Devils will play 36 intra-conference games, and two games (home and road) against each non-conference team. This means that every team will visit every city at least once, and the geographic rivalries will heat up even more with the additional games played.
As far as the playoffs, the new system would dictate that the top four teams in each conference would make the post season. Those teams would then play each other in a 1/4 and 2/3 seed format. The winner of each conference will face each other, with the final two advancing to the Stanley Cup Finals.
The new alignment has the potential to make the playoff race more or less exciting towards the end of the season, depending on the situation. Teams on the edge of a playoff spot will only have to worry about the 6 other teams in their conference, rather than 15 other teams, as they do now. Conversely, if a team is on the bubble, the additional head to head games against conference opponents could prove to be exciting, especially if both are vying for the last berth.
A drawback with the new format is if there are two great teams in a single conference, it's guaranteed that one will not advance to the third round. Additionally, a weak conference has a better chance of a mediocre team advancing deep into the post season. In other words, the final four won't necessarily be the best four.
A bit mind-boggling, to say the least. But, back to the Devils.
New Jersey is in one of the seven team conferences, so that's one less team they have to compete against for a playoff spot. However, the addition of former Southeast Division clubs Washington and Carolina to a lineup that already includes the Penguins, Flyers, Islanders and Rangers makes New Jersey's conference one of the toughest looking in the NHL. It's like the old Patrick Division, on steroids.
The Devils will be in for a rough road, not only fighting for a playoff berth, but getting through a murderous postseason tournament that would guarantee them playing some combination of powerhouse clubs Washington, Philadelphia, Pittsburgh, and the Rangers every year. And that's just to get out of their own conference. It's certainly going to stoke the rivalry between New Jersey and those other teams, and likely to produce some classic late season and playoff moments. It's going to be tough. It's going to be, as the Hanson Brothers famously put it, "Old time hockey."