In today's NHL rumors rundown, the Calgary Flames almost added Ben Chiarot as part of the Tyler Toffoli deal. What stopped the trade from being bigger? Meanwhile, the New York Rangers and Canadiens could be talking trade. The Toronto Maple Leafs are reportedly not going to be adding a big-name rental ahead of the trade deadline and the Vegas Golden Knights have shot down rumors they might be interested in bringing back Marc-Andre Fleury.
Canadiens and Flames Talked Chiarot Too
According to Darren Dreger of TSN, Chiarot was discussed as part of the Toffoli trade to the Calgary Flames. Originally, the Habs and Flames talked about a much bigger deal but the problem for Calgary was that the trade became too large. Each player is expected to fetch first-round draft picks and the Flames already gave up quite the haul (including a first) just to land Toffoli. The Canadiens weren't going to discount the deal just because Calgary might be buying in bulk.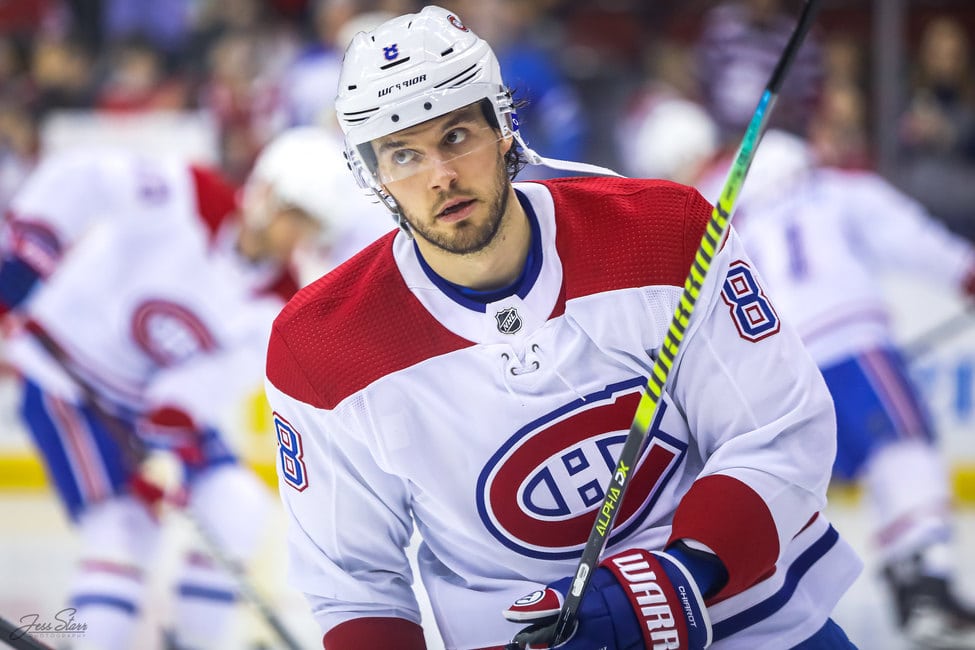 Dreger adds that Calgary not landing Chiarot doesn't mean they're done adding players. He reports the team is still looking to add a depth defenseman and maybe even a depth forward. Pierre LeBrun suggests the Flames could circle back on Chiarot, especially if Montreal feels pressured to move Chiarot and doesn't get the offers they'd like from other teams. The Canadiens have called a number of playoff contenders to see if there is interest and the slight injury scare suggests Chiarot will be dealt in the next 7-10 days. LeBrun says the Canadiens want a first-round pick and an asset.
Rangers and Canadiens Talking Trade?
Pierre LeBrun also reports: "Keep an eye on the Rangers and the Habs between now and March 21." He added, "I think Montreal covets some Rangers prospects. Habs could fill some Rangers' needs. Montreal would rather add prospects over picks. Already have 12 picks for the July draft. Rangers' pipeline drawing Habs interest."
Related: Top 3 All-Time Canadiens Goalies
It shouldn't surprise anyone that these two teams might have each other on speed dial. The relationship between Canadiens' current VP of Hockey Ops Jeff Gorton and Rangers President and GM Chris Drury already exists and Gorton was responsible for drafting many of the Rangers' prospects.
Maple Leafs Not Adding Big-Name Rental
As per Elliotte Friedman and his latest 32 Thoughts column, it is unlikely the Toronto Maple Leafs land a big-name rental on defense and he believes the team has decided not to try. Instead, they'll focus on depth blueliners. He writes that the ability to clear cap room is becoming an issue.
Friedman explains:
They're trying to move Nick Ritchie, since there's no path back to the NHL for him barring injury or until the cap disappears in the playoffs. There is interest, but a buyout next season is only $300,000 against the cap so the Maple Leafs are pointing out retaining anything more than that doesn't make sense for them. Remember: they also made Justin Holl and Travis Dermott available early in the season. Can they create any flexibility?
Golden Knights Squash Fleury Rumors
Frank Seravalli of Daily Faceoff reported that the Golden Knights might be interested in goaltender Marc-Andre Fleury because of an injury to Robin Lehner that was concerning for the team. Seravalli wrote of Lehner's situation, "He may be able to battle through to finish this season, though that much is not certain."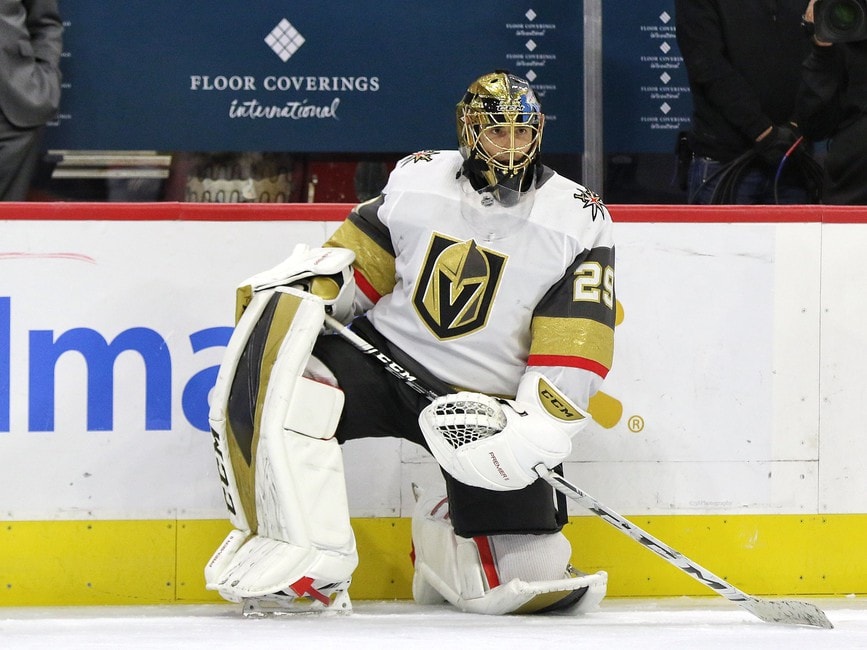 Seravalli noted that team sources said the Golden Knights might be interested in reuniting with their former starter but he wasn't sure if Fleury would be interested based on the way he was traded. When the report got out, GM Kelly McCrimmon quickly commented saying, "There is absolutely no credence to that rumor at all." McCrimmon added via a report from David Schoen of the Las Vegas Review-Journal:
"I wouldn't normally speak (officially) on such things, but there will be so much racket about this, it's important to let people know that's not going to happen."

source: 'Golden Knights GM addresses Marc-Andre Fleury reunion rumors' – David Schoen – Las Vegas Review Journal – 02/15/2022

---
Latest News & Highlight
---