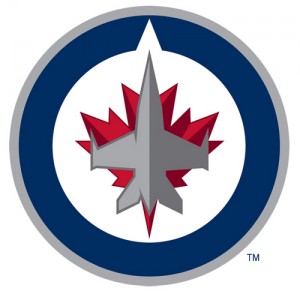 The worst possible news for the Winnipeg Jets and their fans broke late Friday – the NHLPA has voted against a realignment plan that would've sent the squad back to the Western Conference.
The announcement came  weeks after the NHL's Board of Governors approved a plan to see the 30-team league return to its four-division roots (though they'd officially be known as conferences). Under the proposal, the Jets would renew hostilities with the likes of the Chicago Blackhawks, once bitter rivals in the days of the Norris Division.
The cause of the 'nay' vote, as reported by Greg Wyshynski of Yahoo Sports's Puck Daddy blog, had to do with consultation as much as any other cause.
"They felt realignment was unfair and inconsiderate to the players; they weren't given a chance, in their eyes, to help create it," Wyshynski said.
It's easy to see that this all centers around a deadly power struggle, headed up by Gary Bettman on the NHL's side and Donald Fehr for the PA. Whether or not the PA is justified in their feelings is secondary to the real story that this is a clear declaration by Fehr that he's not going to back down when the collective bargaining agreement talks really start to heat up.
This puts a fairly firm lock on the Jets staying in the Southeast Division for at least one more season, meaning a larger travel budget and more road weariness for the new club. Also a chief victim of the NHLPA's rejection are the Dallas Stars, who sit now in the Pacific Division rather than the central.
In all likelihood, the Jets will still return to a re-christened Central Division, and the single move of Winnipeg to such a position is still possible if the CBA can be resolved with enough time for proper scheduling; but all that will have to take place after the CBA is agreed upon, and with this stance taken by the PA, you can bet that the negotiations this summer will not go smoothly, and another NHL season is now very clearly in danger of being trimmed.