The months of April, May, and June were especially quiet this past spring, given that the Pittsburgh Penguins did not qualify for the postseason for the first time since 2006. While that was a crushing reality to see for many fans of the team, what led to it transpiring is the more devastating pill to swallow and truth to process. At one point, we were looking at a top-10 team in the entire league. Things were looking good until they weren't.
Fast forwarding to April of 2023, a massive slide in the standings resulted in Ron Hextall, Chris Pryor, and several other prominent front-office figures receiving the axe from duties. Clean housing was immediately underway, and the ruins of a desolate ending from a once-promising season were left out to dry. Having already lost in the first round of the last four years, missing it altogether the very next was the final blow dealt to a regime needing to be excommunicated regarding its underwhelming resume up to this point in time.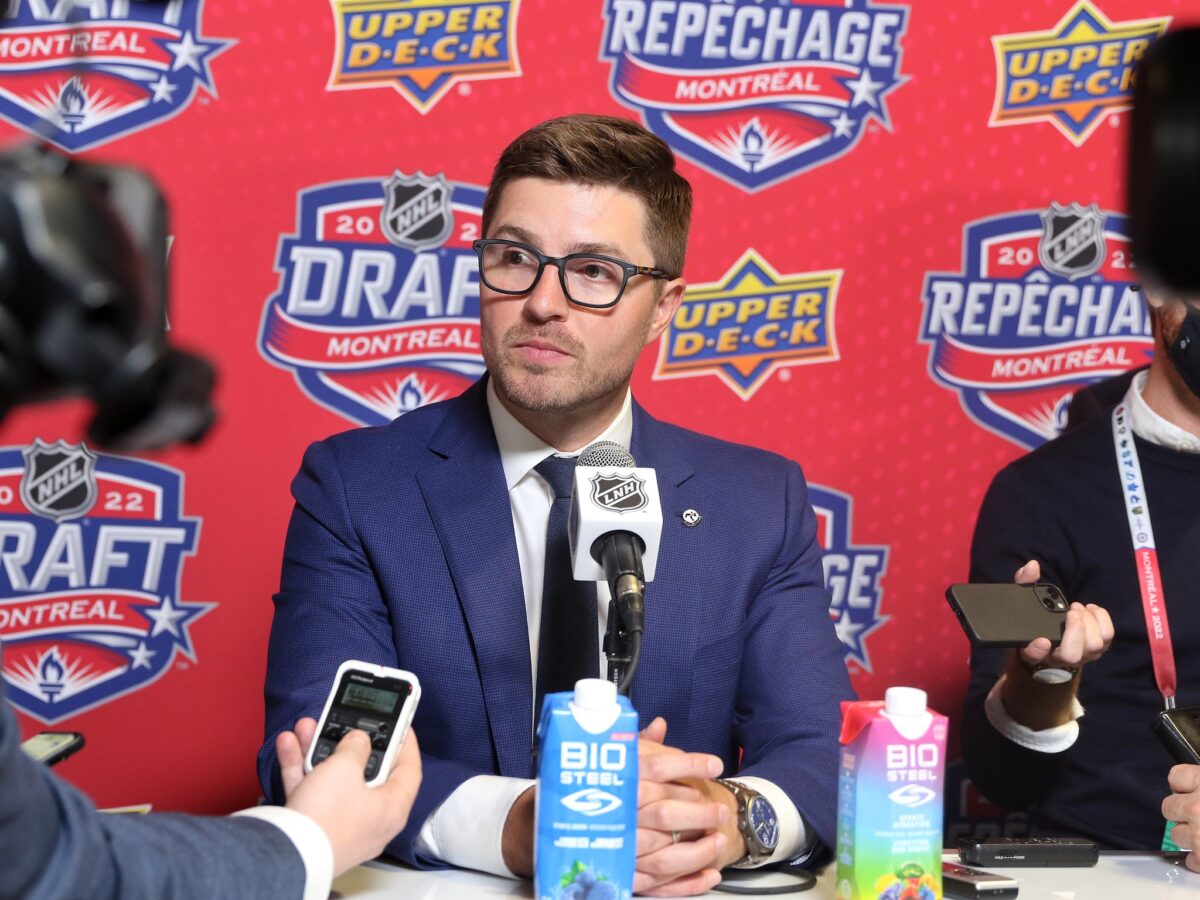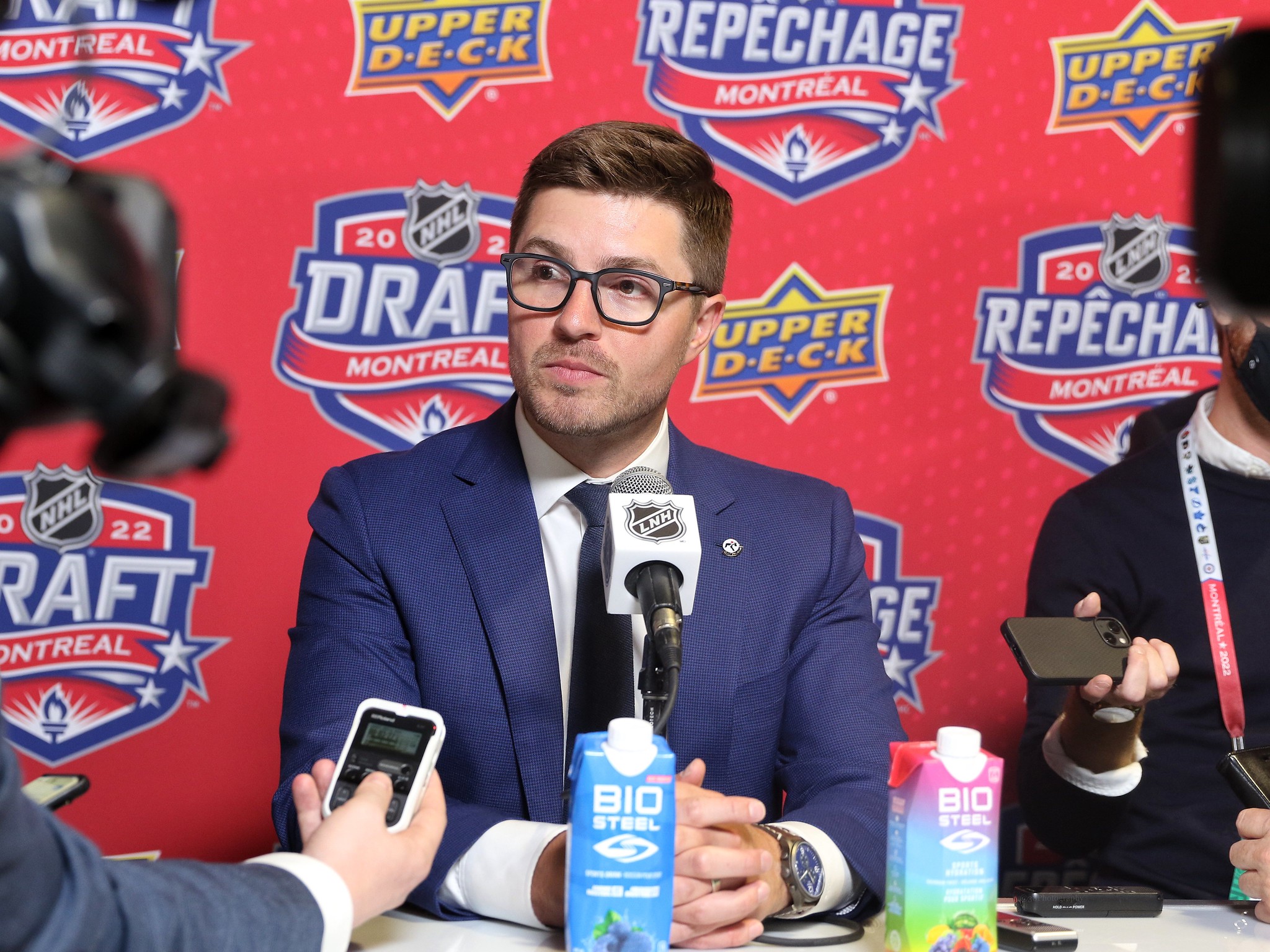 Many fans and media alike were relieved upon the news of Hextall's termination and even more exhilarated when they found out Kyle Dubas was the next in line. With a new president of hockey operations and general manager now in the mix, how much improvement, realistically, will the Penguins make despite their numerous bad contracts and limited assets to work with?
---
Latest News & Highlights
---
Going out to acquire Erik Karlsson, Rem Pitlick, Reilly Smith, Ryan Graves, Lars Eller, Matt Nieto, Noel Acciari, Alex Nedeljkovic, and others signaled the start of a new era in Pittsburgh. Out with the old, in with the new. And who were the old? Miraculously enough, Dubas shipped out Jeff Petry, Casey Desmith, Jan Rutta, and Mikael Granlund all in one trade that brought Karlsson to Pittsburgh. Quite the turnover in a single offseason, and that may not be all Dubas does to meddle with the roster before the regular season's first puck drop.
Related: Penguins' Acquisition of Karlsson Changes the Team's Complexion
When examining the starting lineup, there's no doubt that Pittsburgh has greatly improved its roster. For forwards, you boast a very good and potentially dangerous top six of Sidney Crosby, Jake Guenztel, Rickard Rakell, Reilly Smith, Evgeni Malkin, and Bryan Rust. Moving down the lineup, the bottom six is significantly better with Drew O'Connor, Eller, Acciari, Nieto, and Pitlick.
It's most likely that the third line will be of another new face at some point in the near future. Tomas Tatar is a rumored name the Penguins may be interested in, so we shall see who they decide is most worthy of signing. Adding more scoring punch in the middle part of their lineup will help them compete against the juggernauts of the Eastern Conference.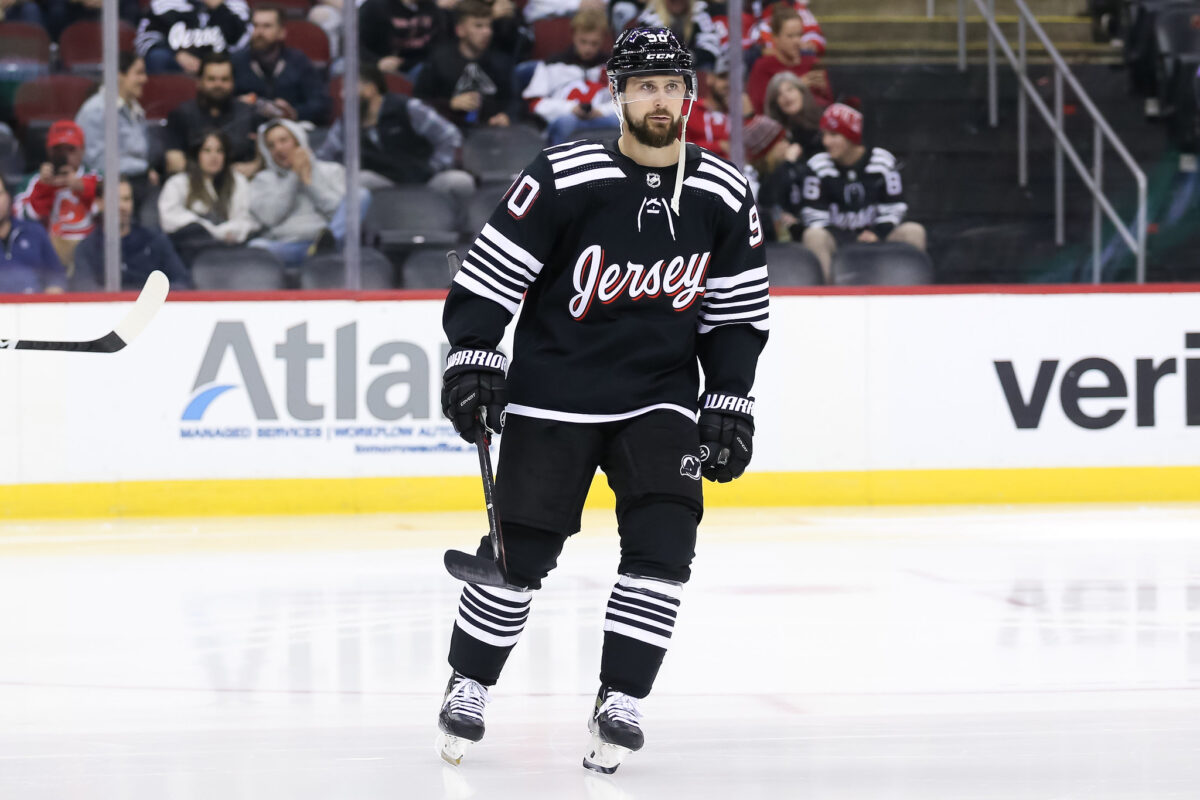 Meanwhile, the blue line just got more intimidating up and down the ice. The first and second defensive pairs make up of Kris Letang, Marcus Pettersson, Graves, and Karlsson, respectively. Power-play units will be very offensively efficient this fall, something this team struggled mightily in last year. Rounding out the third pair are Pierre Olivier-Joseph, Chad Ruwedhel, and Ty Smith. The hope is that Smith will take a leap forward as a prospect and produce alongside Joseph.
In the net, Tristan Jarry offers stability and familiarity. When healthy, he's a top goaltender in the NHL. Nedeljkovic, while still young, brings a low-risk and high-reward upside if he can bounce back from seasons past. As long as both goalies are healthy and relatively consistent in performing, there should be massive strides taken in the goaltending department. On top of all this, Dubas restocked the goalie depth down in the minor leagues at Wilkes-Barre Scranton, so if crap ever hits the fan with injuries mid-season, they have other options to turn to.
What Could or Should Be Expected?
As of right now, we may be looking at a potential second-round playoff team, which would be a great improvement over the year prior. That same round is also when the heavyweights in the New Jersey Devils, Carolina Hurricanes, Boston Bruins, Toronto Maple Leafs, New York Rangers, and Florida Panthers will emerge. Can Pittsburgh get past these teams? And are they good enough to win more than one playoff series? That's the million-dollar question hovering over everyone's heads.

If all goes to plan, the bottom sixes produce, the blue line solidifies itself for once, and goaltending provides more than adequate numbers down the stretch, it's not out of the ordinary to believe this team could reach the Eastern Conference Final or go even further. That's a lot of ifs, but they're ifs that will define how next season unravels, for better or worse.
All in all, it can never hurt to have a core of Crosby, Malkin, Guenztel, Smith, Rust, Rakell, Letang, and Karlsson on your side. That's a lot of upside in a lineup that was in dire need of it. Where it takes them, that's a mystery very well worth following in the coming months as the excitement continues to build around PPG Paints Arena.