There's no hockey being played at the moment, but that doesn't necessarily mean there's less to cover and talk about in the middle of the offseason. We're still weeks away from training camp and the preseason, but the hype is very real surrounding the Pittsburgh Penguins.
New general manager Kyle Dubas will bring a fresh approach to roster construction, one many fans are excited about. Previous management under Ron Hextall and Brian Burke, given their tenured history around the league, did not live up to expectations and were eventually fired earlier this April.
Instead, Dubas should find every opportunity to bolster the roster while the core four's (Sidney Crosby, Evgeni Malkin, Erik Karlsson, and Kris Letang) Stanley Cup window is still open, and while building for the future.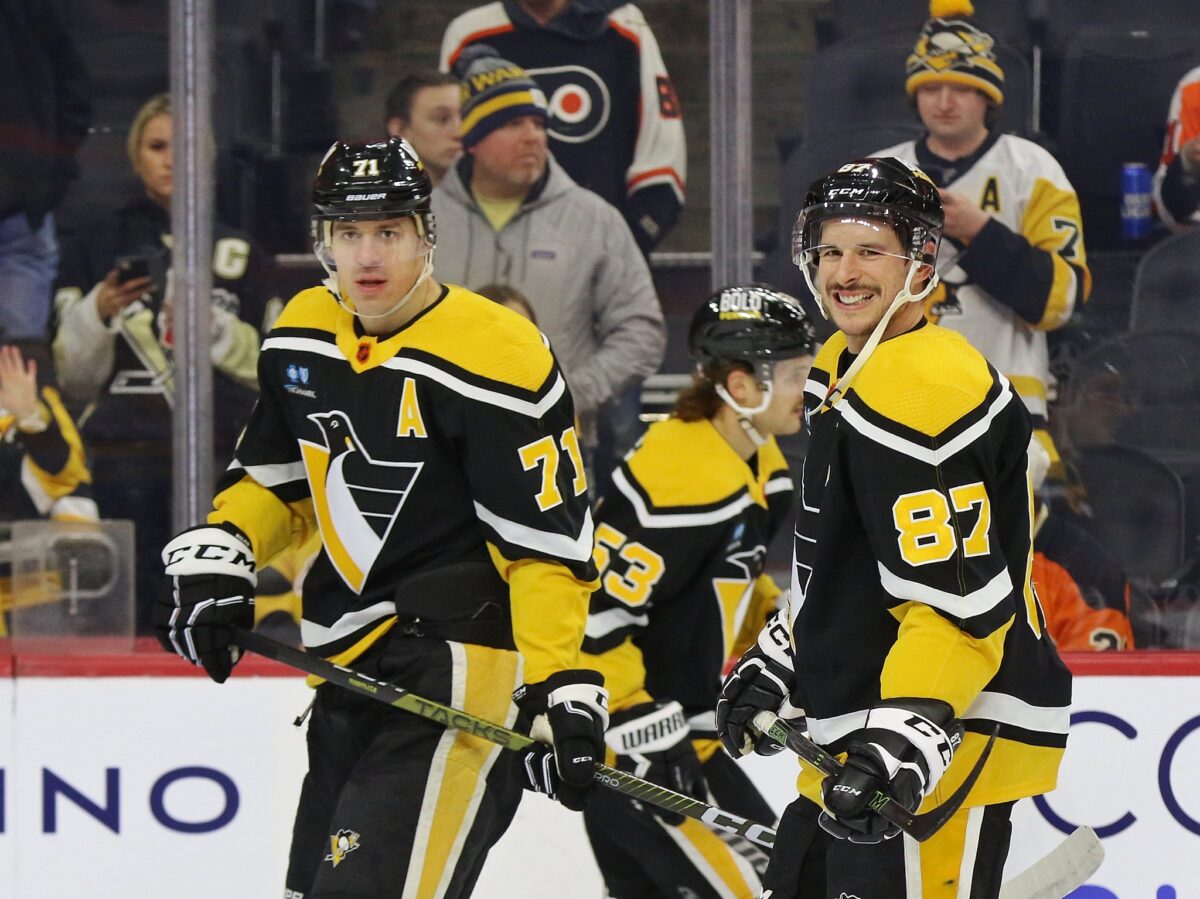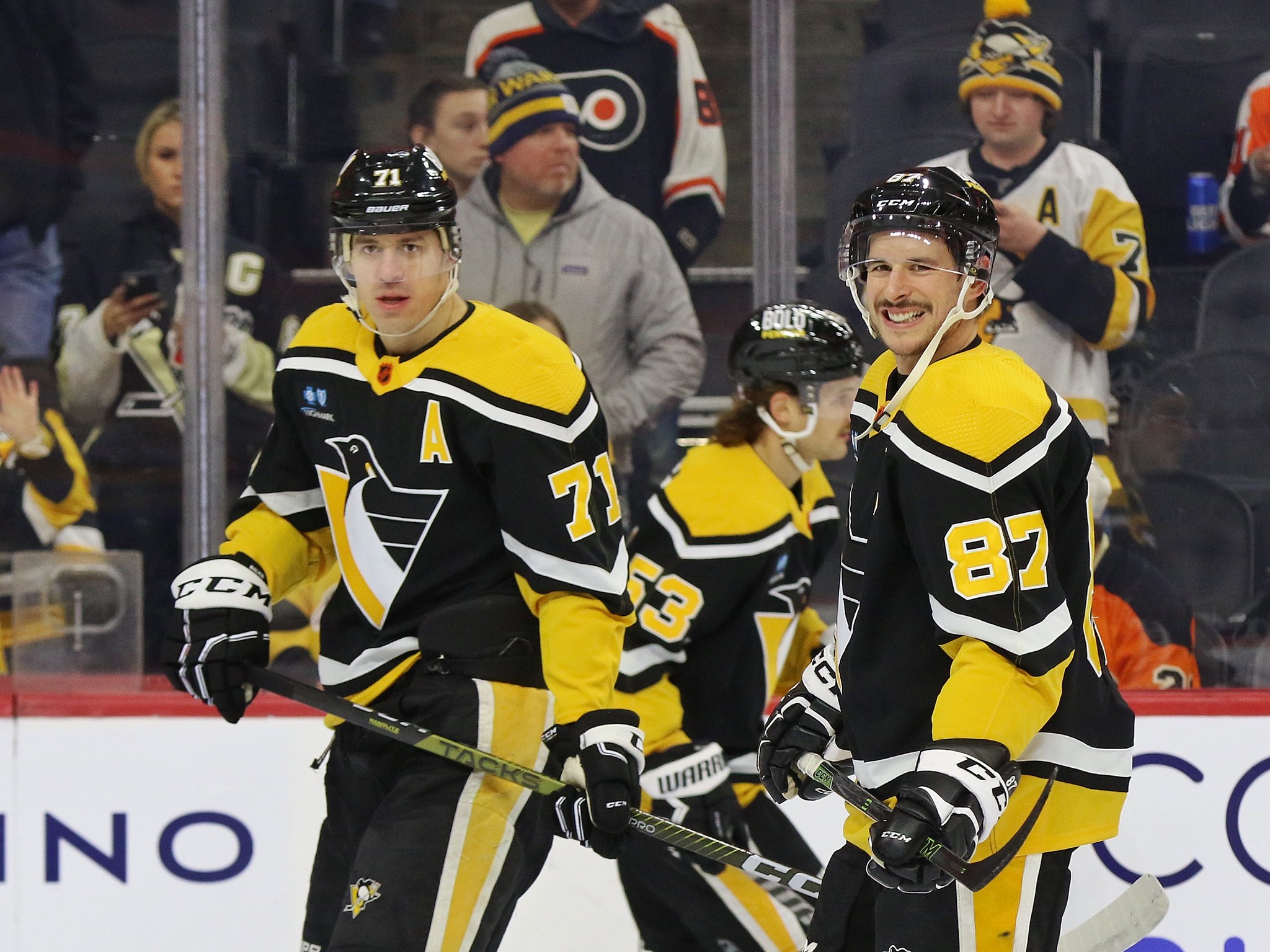 While still far from an elite Stanley Cup contender (at least as of right now), the many moves made certainly pushed the team closer in that direction. In the modern-day NHL, offensive production is usually driven by a talented top-six group. Acquiring Reilly Smith from the Vegas Golden Knights was a major upgrade over Jason Zucker, who was talented but prone to injury.
A New And Improved Lineup
Barring injury, a top-six of Crosby, Malkin, Rickard Rakell, Bryan Rust, Jake Guenztel, and Smith can do plenty of damage.
Related: Penguins Smart to Show Interest in Tomas Tatar
In 2022-23, the bottom six was inconsistent. Oftentimes, it was the top six carrying the bottom six because they were not capable of holding their own as compared to the top two scoring lines. This season we'll be looking at an entirely different group.

Noel Acciari, Matt Nieto, Lars Eller, and the emergence of Drew O'Connor will provide a boost. This might not be all that's added, as Dubas is rumored to be looking into adding another forward to the mix. However, expect great improvement over the 2022-23 season's dreadful bottom six. They should also help improve the penalty kill, something Pittsburgh has struggled with mightily in past seasons.
It's also been a very long time since the Penguins had two solid top-two pairings on the blue line. Adding Karlsson has changed the dynamic of the defense core, as the first and second power-play units will be boasting immense offensive upside. Having two potential Norris Trophy candidates (including Letang) on the roster doesn't hurt, either.
Ryan Graves, on the other hand, a highly coveted free agent acquisition, will help round out a formidable blue line with Marcus Pettersson, arguably Pittsburgh's most reliable defenseman. As both enter into the primes of their career, one can expect both defensemen to accumulate solid production, lots of ice time, and a consistent defensive presence around the net as they pair up with either Karlsson or Letang.
---
Latest News & Highlights
---
Not everyone was fond of management re-signing Tristan Jarry, but there were no better options on the open market. For the amount of criticism his new contract may receive, there's no denying his ceiling as a top-ten goaltender when healthy. That's a big if, but nobody's doubting Jarry's ability in the net.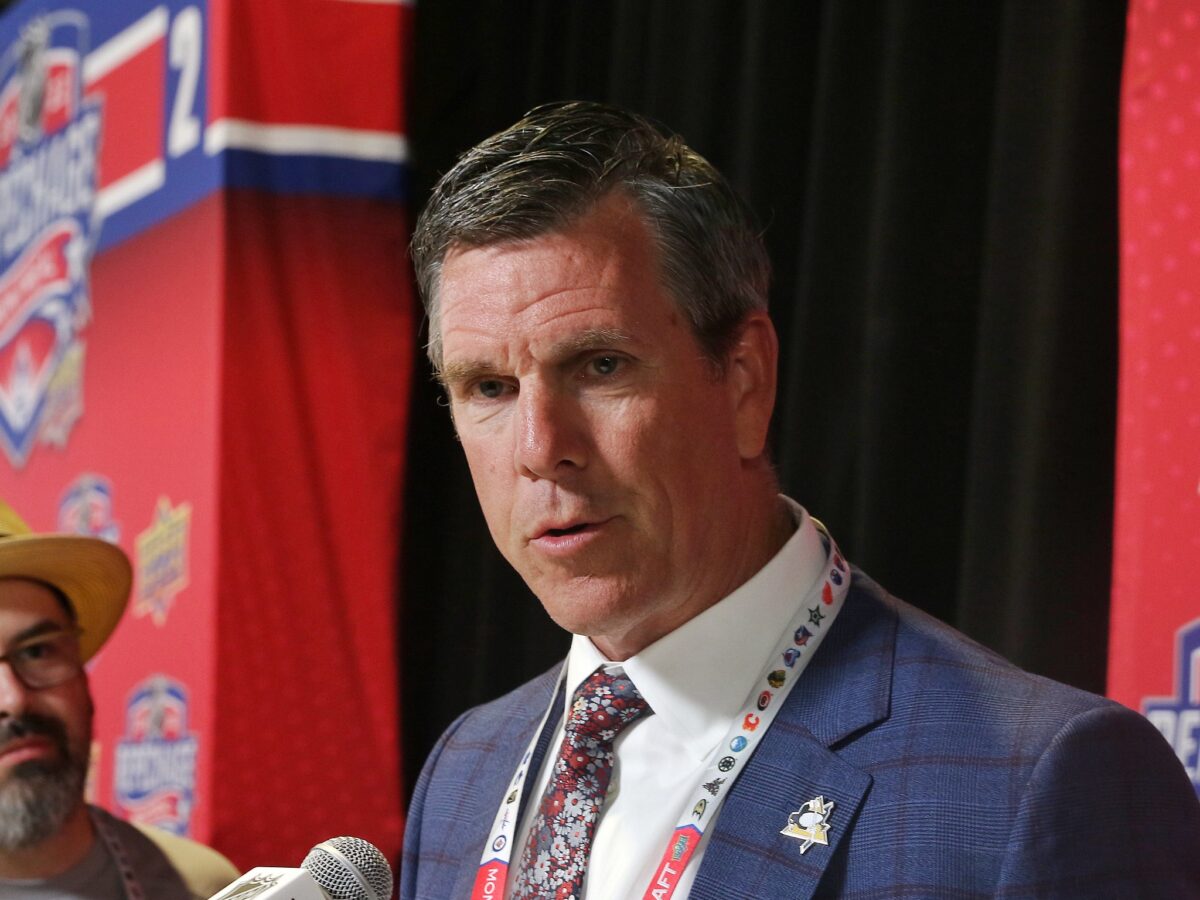 It also didn't help that there was not a capable backup behind Jarry, resulting in him playing more than expected and not having a chance to rest much during the season. Casey DeSmith, while decent at times, was underwhelming and could not hold his own behind Jarry. Signing Alex Nedeljkovic to a one-year contract is a low-risk, high-reward acquisition that could prove to be valuable as he is only 28 years old.
Barring unforeseen circumstances, it's probably safe to say they'll be better than last season. Getting rid of bad contracts and liabilities like Mikael Granlund, Jeff Petry, Jan Rutta, and DeSmith this offseason was a major victory. That, in of itself, bodes well for the Penguins' salary cap and roster long term.
For Once, the Future Is Brighter Even With an Older Core
More importantly, Dubas is likely not done adding and improving the roster. Having him in Pittsburgh for the long haul will continue to produce success. He knows he still has work to do to right the wrongs of the previous management, but what makes Penguins fans truly excited is his relentless ability to reshape the roster even after a massive spending spree in free agency.
That aside, the excitement will only continue to grow before the puck drops at PPG Paints Arena in October. They are a pretty good team on paper, but the more important question to ask is just how deep into the playoffs can they go? At least, it's good to finally know there's hope and optimism for the present and future as the franchise enters a seemingly new era.