The Montreal Canadiens primary centerman, 28-year-old Tomas Plekanec, played 77 games for the Montreal Canadiens this season and once again wound up as the team's leading scorer with 57 points.
The Kladno native, Montreal's most consistent forward over the last five years, has been the Habs driving force on offense over the last few seasons, and, although he and his teammates fell below offensive expectations this year, still managed to remain the one player that head coach Jacques Martin could rely upon the most.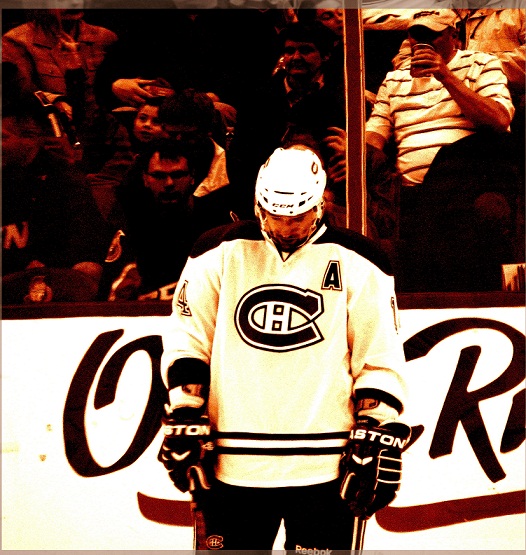 His 22 goals ranked second only to captain Brian Gionta's 29.
His 35 assists were the most by a Hab this season as, although James Wisniewski finished with 41 assists, he only had 23 with Montreal.
Plekanec finished with the second best plus/minus on the team with a plus eight, tops among Canadiens forwards.
His ice-time totals also led all forwards, for the most part. He led all forwards in shorthanded ice-time, skated the second most on the power play(Cammalleri skated more) and fourth most even strength(Gomez, Gionta and Cammalleri skated more).
Not to mention that his 227 shots were second only to Gionta's 298.
Yet, with all that said, what has Tomas Plekanec done for the Canadiens lately?
With only eight points in his final 15 games of the regular season, Plekanec did not exactly show signs of renewed energy and passion. It's often hard to do so at the end of a grueling 82 game season, but as a perfectly conditioned athlete in the prime of his career, it's safe to say more is expected of #14. Especially at this time of year.
Rewarded with a five year contract and many more millions of dollar than either you or I would care to consider, the fact remains that despite all of the ancillary additions to Montreal's offensive core, Plekanec is the centerpiece and the one player that can make a real difference between success and failure this spring.
Yes, everyone is expecting Michael Cammalleri to "spring to life" in Round one versus the Bruins, but that topic will be discussed shortly enough.
Same goes for super vets and Cup winners, Brian Gionta and Scott Gomez. The former Devils are there to help buoy the offensive production of Plekanec and his line, yet they too have fallen below expectations. Perhaps more the fault than Gomez than Gionta, the fact remains that the duo will also be in need of stepping up in a big way come Game One.
But this article is centered around Tomas Plekanec and the fact that, although his regular season consistency and offensive production are very reliable, where all of that will be needed most is in the post season.
Plekanec has 24 points in 40 playoff games over his six year career(four appearances) with the Habs, most recently posting 11 points in 19 playoff games last season.
Although decent, his production last spring was more a by-product of Cammalleri's tear and it's safe to say that Plekanec has been more mouse than lion in games that matter.
But that's all a part of maturing and growing into a better and stronger player, something Habs management believe they see in him(as it's doubtful they would have inked him to such a lengthy extension if they didn't see his potential).
The time is now for Plekanec.
This is the spring for the Canadiens lead centerman to adopt his role as a leader capable of carrying his team on his back.
He's been successful in Boston, scoring the second most points in his career away from the Bell Center at the Garden, earning six goals and eight assists for 14 points in 21 games.
There's plenty of support surrounding him and as the regular season fades away, expectations will quickly turn towards how well he will perform this post season.
The amount of scrutiny and focus in the playoffs is far different from that of the regular season, but will serve as an opportunity for the Habs to build on a far better season than they had last year.
Not only that, but It will provide these underdogs another opportunity to once again prove the hockey world wrong.
What better a time than now for Plekanec to become the player he's expected to be?
Steven Hindle